5 Answers You Need Before Investing in Precious Metals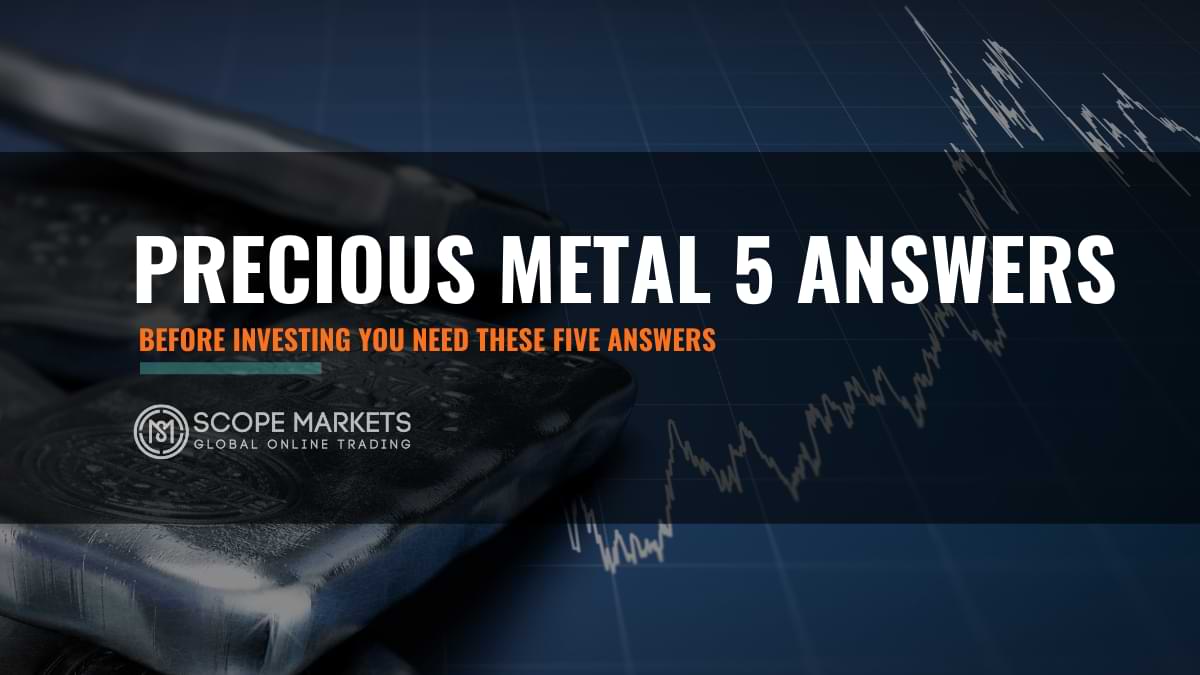 No matter what the motivation, precious metals have attracted the likes of everyone. Every now and then people put their valuable resources in the precious metals market. Individuals fancy accumulating precious metals as collectibles and sovereigns. 
But traders get fancied by investing in the gold and silver market. But for beginners, thinking and carrying out the process isn't as easy as it seems. There arise a plethora of questions. Some might keep you up by night with the thought- 'What if I made a wrong move?'  Fret not! Here is a list of 5 questions with their answers that will help you track your moves and play safe.
Getting the kickstart!
Things start to spice up as soon as an investor sets foot in the commodity market. With such a vivid variety of investment options, it becomes very difficult to choose the appropriate store of value. The adrenaline rush starts to kick in by looking at those red and green blocks moving along the list. But investing one's hard-earned money requires a lot of thought.
An investor should be clear about certain things like- the budget, type of commodity, physical structure (gold bars, gold bullions, silver bars, silver coins, etc.). Let's get to know the 5 important questions along with their answers:-
1. Which precious metal to choose?
Precious metals are rare to discover, extract, and find which makes them expensive and highly in demand. Being rare in occurrence, these metals have a short supply. To add to this, the usefulness is a pretty lot and hence it leads to great demand. As a beginner, one must know the fabulous-four metals. They are:
1. Gold-
Popularly known as the grandfather of all precious metals. Gold is rich in durability, conductivity as well as malleability. This is why gold mints produce large ounces of gold for usage in the realm of electronics and dentistry. Gold bullions and gold coins are traded in the precious metal market. It is seen as the most sacred and rewarding store of value.
2. Silver-
Silver is a shiny metal that makes its way to the industries. Due to high demand in almost all the sectors of the economy, the price of silver undergoes rapid fluctuations. But due to being cheaper than gold, it is an affordable metal for beginners.
Top-notch silver bullion coins are produced by the Royal Canadian mint; a crown corporation is known to mint fine silver. Investors hoard metals in the form of silver bars and silver coins. It also finds use in the automobile and pharmaceutical industries on a large scale.
3. Platinum-
Platinum is a silverish-white metal that is among one of the rarely found precious metals. And due to this, it is extracted less from the ground as compared to Gold and silver. It is used in the computer industry as well as chemical refining.
4. Palladium-
Palladium gets used to make chargeable electronics such as ceramic capacitors as well as engine. Ever heard of white gold? It gets made when gold ounces alloyed with palladium ounces.
Other than the aforesaid fabulous-four, metals like copper and zinc are also trending among the investors.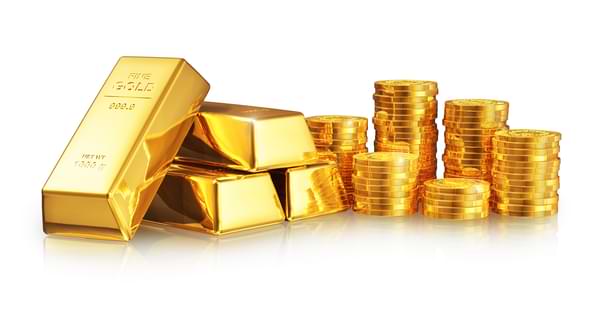 2. Why is there a need to invest in precious metals?
Often one would argue that we have a paper money system. Why is there a need to invest in precious metals?  Precious can safeguard the individual from the times of uncertainty. Apart from this, other factors supporting investment in precious metals are:-
1. Easy convertibility to cash- One of the biggest advantages of investing in precious metals is liquidity. 5 years down the line, you can reap a huge amount of rewards and profits. This is why metals are considered to be the most liquid form of investment. Buying any other tangible asset like a car, machinery, etc. will decline future value. But buying gold or buying silver is a safe-haven investment as their prices are always on a hike.
2. It will help to diversify your portfolio- Are you looking for ways to increase or strengthen your portfolio? Then investing in different commodities is all that is needs to be done. Diversification surely looks brighter on the outside. But it also helps to reduce risk and maintain the intrinsic value of the portfolio altogether.
3. It will act as a safeguard against inflation- An year like 2020 has taught each one of us to hold the seats tight. The unpredictability of the future has become quite evident in these testing times. In situations like these, all that helps is to protect and save the accumulated assets.
3. Why is there a hype of precious metals?
Precious metals aren't an alien concept. Their usage and applications have been benefiting us for generations. The Greeks, Romans, Europeans, and even Indians have used these for centuries. Precious metals have found their role in increasing and uplifting the overall economy.
Looking back at the barter system, when paper currencies were not invented, commodities like gold bars, gold bullions, silver bars, silver coins, and other metal coins were exchanged as a store of value. Other than that, precious metals were perceived as a source of beautification. To date, the best gold ornaments are gifted to deities as a token of faith, purity, and love.
4. What are the options to invest in precious metals?
The very first step in the precious investment plan is by identifying the goals. Once you come to terms with the goals you will know which investment model will be right for you. It is important to analyze the options based on various factors like- time period, volatility, budget, etc. An investor can opt for:-
Trade Gold & Silver with low minimum lot size, and fast execution.
1. Exchange-traded fund (Etfs)-
ETFs are used to keep track of a particular commodity of a fund. In simpler terms, it can be defined as the security of the investment. Without carrying out the physical process of buying a commodity, you are entitled to get a profit.
2. Gold and silver stocks-
 It is more like investing indirectly in gold and silver. You will put an egg or a share in a company that is involved in producing precious metals. But, in case you wish to diversify your portfolio you will have to understand that it is done by investing in different companies and not in one.
3. Physical forms of gold-
Jewellery is the physical form of gold. In addition to that, billions, coins and bar come into this category. But, if you are asking us which is more economical and profitable, then our vote without a doubt goes to bar and coins.
It is because when you invest in jewellery, it undergoes a certain amount of modifications. But, the bars and coins are purer. And, the value for the same is more as compared to jewellery. But if you are an enthusiast and like varied types of jewellery then it is also an ideal investment option.
4. Precious metals IRA-
 You can invest in one precious metal and it will be kept in a bank vault. In such a case, you don't have to worry about a place to store or transport issues. This resolves the problem of safeguarding metals in physical form at home.
5. What are the probable costs associated with precious metals?
Like any other product, the precious metals to be available at varying prices as well as associated risks. The risk can be higher on less valuable bullion rounds or lower on the high-value bullion rounds.
Or even vice-versa. Bullion is sold often at a price above a set price known in the market as a spot price. There are a plethora of websites such as Provident metals that updates the users with the current prices. They even inform and update the content of the website when the market changes.
Investing in metals like coins, bullions bars- Be it gold coins or silver coins, they are known to hedge higher profits. It is because these are valued more as compared to any other commodity.
Medals and bullion rounds are known as less expensive. They are usually sold somewhat closer to the spot price. Therefore, you have to know the current market price. It is because only after that you can invest in precious metal at the right deal.
References:

Augmont – Five important questions investing gold
Sprott – 10 questions to ask before investing in precious metals
Blog provident metals – 5 questions you should ask before opening a self-directed ira
---
Disclaimer: The article above does not represent investment advice or an investment proposal and should not be acknowledged as so. The information beforehand does not constitute an encouragement to trade, and it does not warrant or foretell the future performance of the markets. The investor remains singly responsible for the risk of their conclusions. The analysis and remark displayed do not involve any consideration of your particular investment goals, economic situations, or requirements.