Apple stock falls despite positive earnings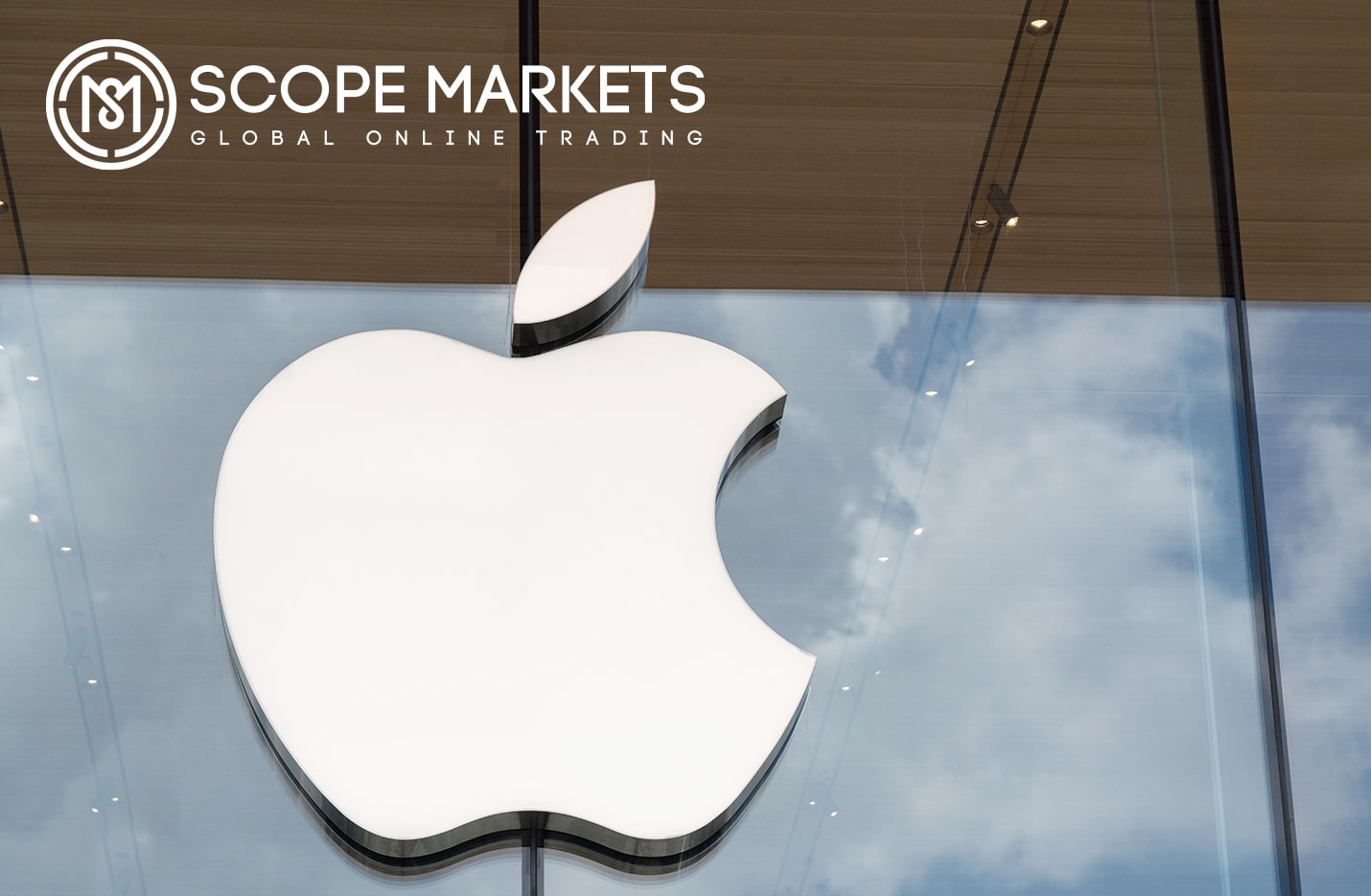 Key points
Earnings beat investors' expectations
Recorded a revenue of $111.4 billion in Q1 2021 earnings
First time Apple will be recording $100 billion quarterly earnings
It was a very busy week in the stock markets with Tech companies reporting their earnings for the first quarter of 2021. On Wednesday Apple reported its highest quarterly revenue of all time by generating a revenue of $111.4 billion exceeding over $100 billion for the first time in a quarter with sales up by 21% YoY. The impact of the pandemic increased sales of Apple's Pc and gadgets as people are working or going to school from home and will be in need of upgraded to devices to carry out their duties effectively.
IPhone revenue was up by 17% with the release of the new IPhone models which will be using 5g network, generating a revenue of $65.60 billion as against $59.80 billion estimated.
IPad and Mac revenue which are mostly the devices used for remote work due to the pandemic were also up this quarter. In December Apple released new mac computers driven by its own chip which has received positive reviews by users who said that they were superior in terms of power and battery life to old models which were powered by Intel processors.
Significant growth was also recorded in Apple's business services which include revenue generated from App store, subscription to Apple music/TV, licensing fees paid by Google to be a default search engine on IPhone. The company reported a growth of 24% with $15.76 billion revenue generation.
Other products which include headphones (Air pods and Beats), Apple watch were up by 29% generating $12.97 billion
However with record breaking earnings report for the quarter, Apple stocks dropped as investors were anticipating an announcement from the company about the next big move. With the company already looking at working on electric cars and virtual reality gears, Apple CEO Tim Cook was silent on these new projects on Wednesday's report.
TECHNICAL LEVELS TO LOOK OUT FOR
Apple stock Price retreated from fresh highs at $145.00 at the opening of trading session on Thursday. With price currently seated above the confluence zone of the previous peak at $138.70 which is likely to trigger buying interest. However should buying pressure increase and overcome $145.00 resistance level then the next possible resistance will be at $146.00, but if price fails to hold at $138.70 support then we might see price dip all the way down to $132.00 which happens to sit on an ascending trend line on the daily time frame which conforms with the bullish bias on Apple stocks. A break below the ascending trend line will set a tone for price to continue heading lower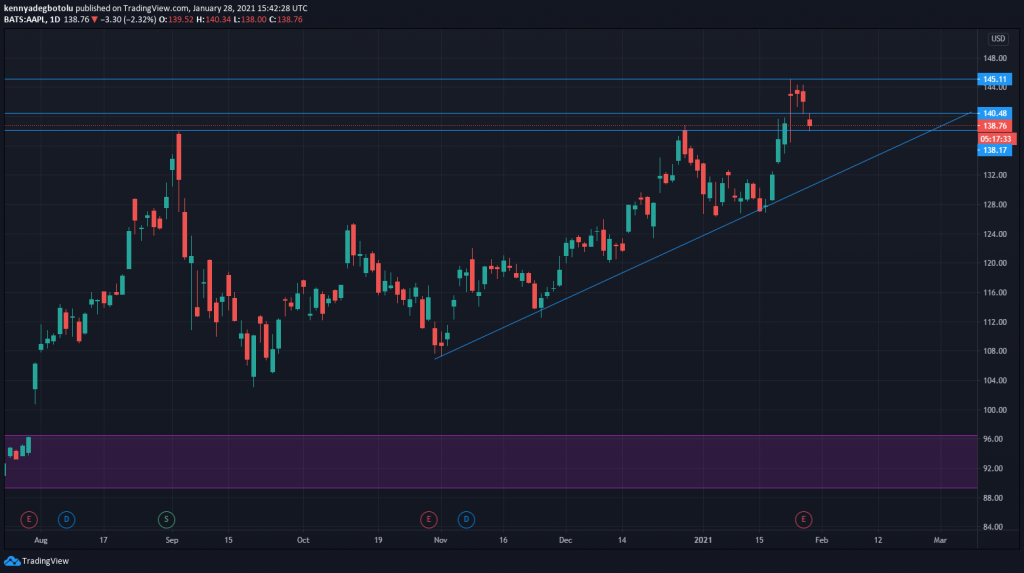 ---
Disclaimer: The article above does not represent investment advice or an investment proposal and should not be acknowledged as so. The information beforehand does not constitute an encouragement to trade, and it does not warrant or foretell the future performance of the markets. The investor remains singly responsible for the risk of their conclusions. The analysis and remark displayed do not involve any consideration of your particular investment goals, economic situations, or requirements.