Beginner's Checklist When Investing in the Stock Market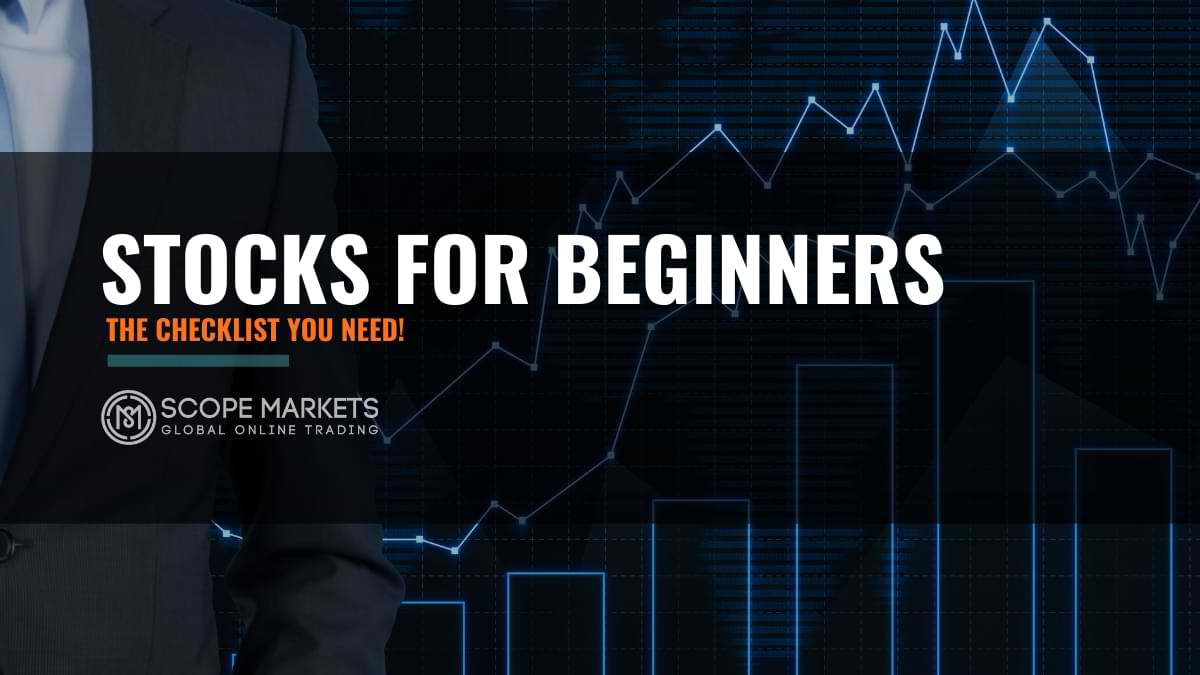 The stock market has been in trend for a long time. Be it major companies or individual investors, each of them wants to put their earnings into the market. Think of it as a virtual money plant. The only difference being it yields out actual money.

Hearing all that noise about stocks, shares, and securities might excite many youngsters and potential investors. It is not a rational decision to jump into the market without even knowing its basics. To start investing and thrive in the market, it is crucial to first understand beginner's first steps in the stock market.
Basic prerequisites:
Keep these things handy while opening your account for FX trading-
Bank Savings Account
Your personal trading account
Laptop or smartphone
Internet connection
Everybody has access to the above mentioned in the contemporary era. Both the accounts can be linked with each other, and you can operate them with ease. To open your first account, you will need:-
Passport size photos
Address Proof card
Cancelled cheque/ bank statement/ passbook
Getting Everything in Place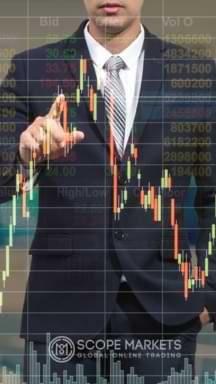 Once the beginner is all set to step foot in the stock market. There are certain points to be considered before actually investing. By keeping these in mind, one will have a clearer picture of the stock market. Stepping in the market with a calm and prepared mindset is the first and foremost thing to do. Here are a few things worth considering as a beginner:-
Prioritize your debts– Before investing in something new, it is essential to first clear off your old debts. Do not leave any pending debts hanging on the thread. Some investors think of the stock market as a source of repayment of their old debts. Do not make this mistake as the market is unreliable. As a beginner, you must not put such a sword over your head.
Put at stake only the surplus– Invest only the additional amount. Do not put in money required for daily needs or other purposes. Some people pursue it as a hobby, and some take it as a career; in both cases, only surplus savings must be used.
Have a reserve– Keeping some security deposit or reserve is a sage move. It not only helps you at times of emergency but also reduces risks. Investing all you have is simply trapping yourself in the vicious circle of the stock market. Keep your hand free by having some cash in hand. It enables the investor to have personal and financial freedom.
What should be a Beginner's first steps in the stock market?
Set a strong goal: Knowing the ultimate purpose of investing is fundamental. Each investor has a story, a different purpose to enter the market. Some do it to make use of the extra money, while others just want to have fun. Someone might see it as a source of passive income, and somebody else may be in desperate need of dividend returns. It is essential to first analyze the end goal before setting foot in the market.

Strategy building: Building an investment strategy plays a crucial role in the whole process. Devise a strategy that deems fit not only to your budget but also to your expectations. It can either be investing in bulk or spending little amounts at regular intervals. Many such plans and schemes can be thought of while investing. Build a strategy of your own and work upon it till the end.

Educate yourself- Gather as much theoretical knowledge as you can. Refer to good trading books, seminars, or register for video courses. Many such activities can be done to increase one's knowledge and intellect. Educating oneself is not only productive but also very beneficial. It eases the practical process as an investor knows what he/she is going to step in.

Get involved with a stockbroker: Securities like Exchange Trade Funds (ETF) and Index Funds do not ask for a broker. These can be purchased directly from the seller. Get yourself registered on the website, and you may start depositing. No intermediary has a role to play between the buyer and the seller. However, individual stocks and mutual funds do require a broker to carry out the transactions.
Brokers to Come in 2 Types
full-service brokers
Discount brokers.

Each type of broker has specific functions and a varied price range. Ask about the packages, commission charges, and other maintenance costs before choosing a broker. Apart from just playing the role of a mediator, some brokers also give out investment advice. Go for a trusted broker with established goodwill among your fellow traders.
Scrutinizing the stocks: Choose a stock category to invest in. You don't need to be an expert to do so. It can be any company that the investor is familiar with. Doing audits of both technical and fundamental types for stocks is important for everyone.

Ensuring familiarity with the chosen sector helps in understanding the movement of the stocks. Famous companies tend to perform better in the stock market. Their goodwill plays a major part in raising their prices every day. Do not miss to check the competitors. Keep a close eye on the competitors of your chosen company.

Monitor each of them well. Studying the annual reports, previous dividends, and past trends of the stock are also fruitful. Use certain metrics and tools to evaluate the stock with a hawk's eye.

Keeping track: Use digital platforms to track your stock's performance and other stocks that you are interested in investing in. Spreadsheets and other tools help the investor maintain a record of the trend and losses and gains.

Be aware of any information related to your stock. If the chosen stock is hitting the headlines, a significant change in the price is bound to happen. It may be a positive change or negative. Staying put with real-time data is necessary for intra-day investors. Long-term investments do not demand continuous tracking and monitoring.

Know when to bid adieu: Leaving a stock is not easy, especially for long-term investors who spend so much time watching its growth from scratch. Every investor must always know when to say goodbye to a particular stock.

If somebody is in desperate need of money, then selling out the stock seems a simple choice. An investor must also consider the exit plan when either there is a better option to invest or the ultimate investment goal has been achieved.

Diversification is the key to better profits. Sticking to one stock for a longer period without any growth prospects is of no use. That is why it is advised to put small portions of money in a variety of stocks. Apart from giving the investor knowledge about different sectors, it also reduces risk and increases profits.
Check Our 50+ Popular Shares With Low Margin Requirements.
Tips for Beginner's Success in the Stock Markets
Other than the above mentioned points there are certain tips for the success of beginner's first steps in the stock market:-
Do not run with the pack blindly. Decide as per the investment strategy.
Avoid any impulsive decision. Curiosity is good, but patience is much more beneficial.
Do not fall for free advice or tips from inexperienced traders. A stock market is a dynamic place, and one wrong move can cause great damage.
Play safe by investing in renowned firms. Established goodwill never disappoints the investors.
Do not invest in a company you know nothing about. It is important to comprehend the company's work.
Be practical at all times. Do not let emotions rule over your judgments.
The market works according to both qualitative and quantitative factors. Understand the whereabouts of your stock.
Take help from various tools used in the stock market to analyze the performance of your stock.
Stick to your original plan at all times.
Do not deviate from the predetermined goal.
Never stop learning. It is the only way to grow from a beginner to a master.
Parting words:
As a beginner, it might seem confusing to set foot in such a voracious market. But there is always the first start. Following the guidelines and sticking to the plan is what needs to be done. Don't compare your strategy with others; everybody starts somewhere.
The practice is what will help you level up from the base to the intermediate level. Theoretical knowledge is important, but not always enough. A great swimmer needs to dive in aggressive waters to test his/her strength. Similarly, a good investor must go through the systole and diastole of the stock exchange.
After spending a considerable amount of time in the market using the given tips and steps, you can eventually teach your fellow mates the stock market's working.
References:

Trade brains – How to invest in share market
A digital blogger – Stock- market investment
Risk reward return – 7 step guide for beginners in stock market investing
Investor junkie – How to get into stocks
---
Disclaimer: The article above does not represent investment advice or an investment proposal and should not be acknowledged as so. The information beforehand does not constitute an encouragement to trade, and it does not warrant or foretell the future performance of the markets. The investor remains singly responsible for the risk of their conclusions. The analysis and remark displayed do not involve any consideration of your particular investment goals, economic situations, or requirements.