Top 3 Best investing Strategies on stocks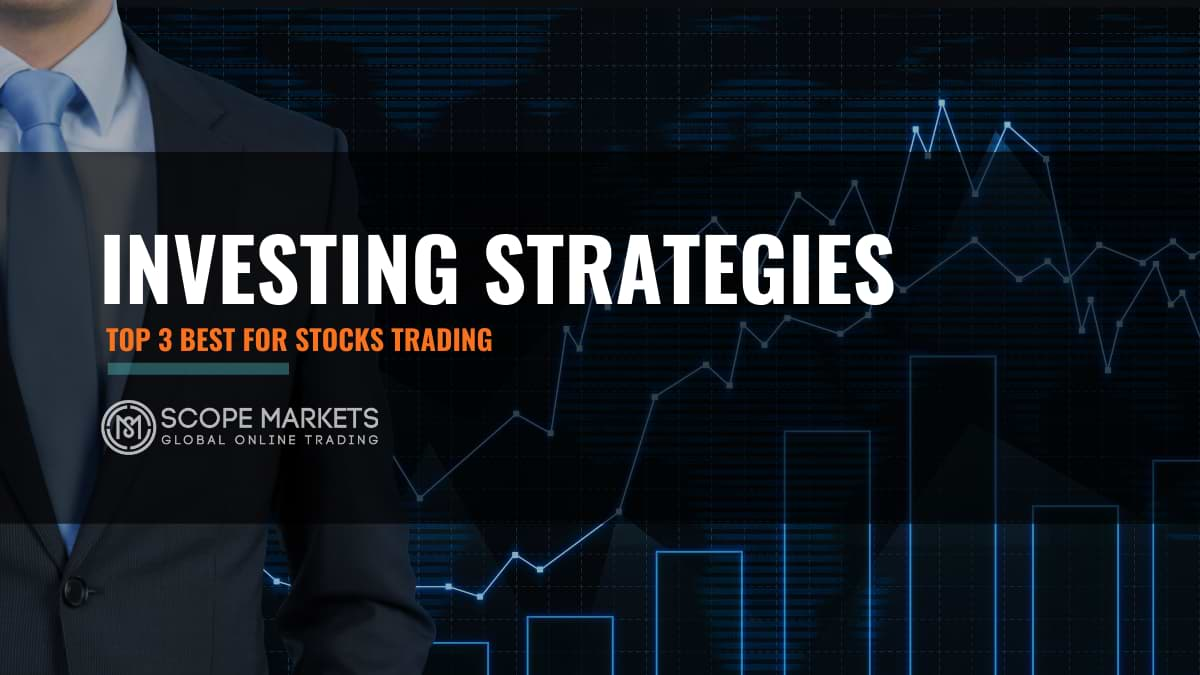 There are various methods to enter the field of stock investing. But, almost each of them come under one of three basic styles. And, these are growth investing, value investing, and active trading investing. These investment strategies go after the attitude of an investor. And, the plan or a strategy they use to fund gets affected by many factors. For example, the investor's economic condition, investing targets, and risk threshold.
The finest investing strategies are not the ones that have the biggest past returns. The best investing strategies work well for a shareholder's goals and risk threshold. In other words, these strategies are the same as food intake. An effective strategy is one that performs very well for you.
Giving time to know the features of each, you will be in a condition to choose a strategy that is appropriate for you. In this post, we will discuss the 3 basic stock-market investment strategies. And, these will help investors in using the most reliable stock investment plan.
Growth or Development Investing Strategies on Stocks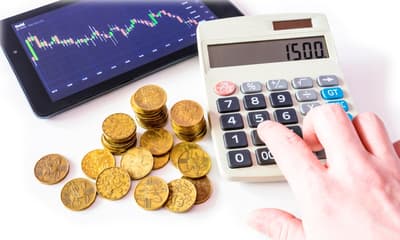 We start with growth investing strategies through basic analysis. As it's one of the earliest and most fundamental types of investing techniques. It is an effective investment tactic. And, it includes assessing financial reports and basic factors of the company's stock. The purpose is to check a firm whose trade metrics show proof of the potential to grow much in the years onward. This way to invest in stocks seems to make an investment portfolio of ten or more unique stocks. And, that is rather than choosing an index fund.
It may be time-taking for a novice to do a full study to be outstanding at this investing approach. But, this strategy is the livelihood that expert fund or stock managers do to get returns.
Growth stocks generally do best in the growing stages of a market cycle. That is also when the market is increasing at a standard rate. This strategy shows what businesses, customers, and stockholders are doing in good economies. Thus, getting an increasing hope for prospective growth and paying more cash to do it. And, technology firms are great examples here. They are usually assessed high. But, can proceed to grow ahead of those estimates when the surrounding is normal.
Financial report data is then used to assess past and present data of a specific business. And, or with different businesses in the industry. By assessing the data, the investor may reach a fair estimate of a company's stock or dividend. And, find out if the stock is a big buy or not. Also, going with the best brokerage account is important for success in the stock market.
Active Trading Investing Strategies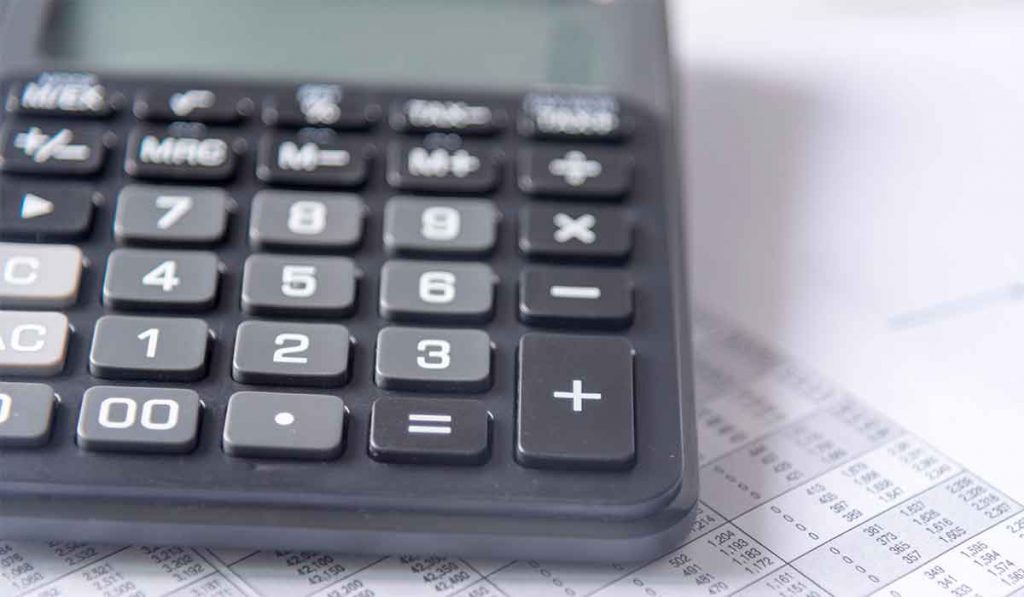 Active Trading is generally very tough. Less than 5% of those who try it to have any fair measure of progress at it. And less than 1% of traders administer to have huge returns. But, investors who manage to get such returns can generate a large sum of money. The tool most generally applied in this trading is some type of technical review.
This analysis tool concentrates on the diversification in the cost of the stock. That is rather than in the estimations linked to the underlying market. In essence, traders can gain from many smaller-term moves. And, also have a chance to use leverage with their tactics.
Traders can perform on any time-frame. Such as from periods to days to minutes or seconds. They usually use cost data from market feeds or from drafting interfaces. Thus, to check current price models and associated market trends.
They make use of these in a try to foretell future price changes. Since no sign is perfect, a trader should set limits for adequate levels of risk, bonus, and rates of win-loss. The technical report can be the main tool for active traders. Also, basic analysis can be the main tool for growth stockholders. And, advocates of both of these use these two tools on many events.
A slow-moving format of active trading is more pleasant to expert cash managers and maybe then used in work funds. Also, personal investors can use it too. This tactic is also known as impulse stock investing. The strategy recognizes that even in irregular price changing trends reveal themselves. And, are able to get capitalized. Long-term investments are usually aimed to go for months.
Then these can get started with the hope that impulse will grow more. Also, the cost will stay in a similar way. Mutual funds are generally meant to take the impulse investing strategy. So, the best thing is to buy at high and sell even at a higher cost. A mutual fund executive may hold growth stocks. And, that have shown daily price appreciation trends. Thus, he proceeds with the hope that the growing price trends will continue.
Value Investing Strategies
Mutual fund and ETF shareholders can use the basic investment strategy. And, that an investor can do through value stocks. In easy terms, the value shareholder is considering stocks trading at a discount; they wish to get a pact. Instead of using the time to consider value stocks and assess company financial remarks. A mutual fund investor can buy indexes, ETFs, or active funds that keep value stocks or equities.
And, you can also follow a vanguard or group of experts who are leading the way of new developments.
Tips to Select a Stock Investing Strategy That is Appropriate For You
Fixing your investment plan is like having a new car. Because, before you consider diverse models, you have to find out what strategy is best for you. And, like cars, there are different styles to select from when making an investment plan. When selecting a proper investing strategy, there are queries you need to reply to first.
What's your stock investment range? What investment returns are you looking to get? What sum of risk are you able to take? What are the stocks in this investment that you can use for? Replying to these queries will finally also assist you to create a diversified investment portfolio.
Knowing what will be your analysis amongst cash, a fixed-income bond is a start to make your plan. The analysis of your asset allotment relies on your risk threshold. A traditional investor can choose to hold 80% of his trade portfolio in steady-income and 20% in assets. The opposite will be correct for an outspoken investor. Whereas a stable investor will go after a 50-50 division.
There are specific investment strategies in your capital allocation. So, if you are a high-risk stockholder with a long investment limit. Then, you may wish to add small-cap and growth investing in your diversified portfolio. If you have a medium risk threshold and smaller investment horizon. Then, you can be much suitable for value and profit or income investing.
If you have a less risk threshold and small investment range, you may wish to focus on profit investing. If you search for firms that do not do any harm, then you can add some qualified assets to your trading portfolio. It's also necessary to adjust to the investment plan you are most pleased with. Somebody who selects growth stocks can prefer it by adding to their portfolio. Thus, effective portfolio management is important for any investor.
The Significance of Establishing Your Investment Plan or Strategy
The best investment tactic is like having a guidance brochure. Thus, guiding you via investment method. It will assist you to cut many possible investments that can do overtime. Or that is not apt for the investment targets you are searching to reach.
When making a strategy for investment, it is necessary to know what you are looking to achieve. Saying that you only wish to generate cash or become rich is not useful.
The verdict to select a strategy is more prominent than the strategy to itself. Indeed, any of these investment strategies can create meaningful and total-return. Because the investor makes a choice and binds to it. The cause it is must select is that the earlier you begin, the more the impacts of compounding.
You don't need to focus particularly on yearly returns when selecting a strategy. Involve the plan that matches your plan and risk threshold. Avoiding these features can make to a great abandoned rate. And, also to often improved strategies. And, as explained above, many changes produce costs that finish your yearly rate of return.
Conclusion
There are many investors who must choose investment tactics that match their needs. Also, that matches their investment temperament. You may know that merging the 3 methods reviewed here is what works well for you.
Selecting an investment option or style is no more distinct than selecting investments. Each investor is different. And, the best strategy is that it works very well for their unique investment objectives. As well as an understanding risk. By following the best strategy, you can outperform in the world of the stock market.
The investing strategy you use will change all into the area of your life as your fiscal condition. As well as goals change. Do not get scared to move things a little. And, diversify the methods in which you start investing. But, try to always keep a steady grip on what your investment plan requires. Also, how it will impact your portfolio and your investments.
References

Investopedia – Investing strategies
Wall street survivor – Investment strategies
Corporate finance institute – Stock investment strategies
The balance – Top investing strategies
---
Disclaimer: This material is a marketing communication and shall not in any case be construed as an investment advice, investment recommendation or presentation of an investment strategy. The marketing communication is prepared without taking into consideration the individual investors personal circumstances, investment experience or current financial situation. Any information contained therein in regardsto past performance or future forecasts does not constitute a reliable indicator of future performance, as circumstances may change over time. Scope Markets shall not accept any responsibility for any losses of investors due to the use and the content of the abovementioned information. Please note that forex trading and trading in other leveraged products involves a significant level of risk and is not suitable for all investors.