Best Vietnam Indices to Invest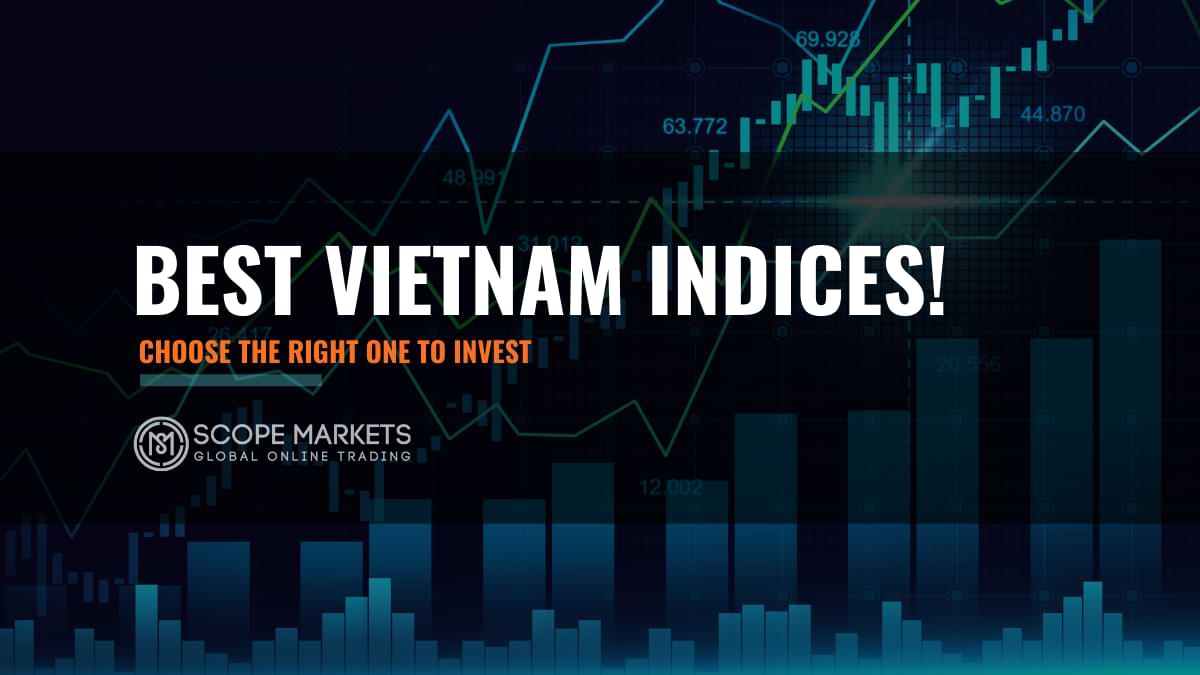 Vietnam has reached a very long way in the shortest possible time. As per the World Bank, Vietnam's move to an emerging market economy has changed it much. That is from one of the worst in the world into a lower average income nation. At present, Vietnam is one of the very powerful and emerging nations in the region of East Asia. So, is now the correct time to invest in Vietnam indices?
Vietnam has experienced dramatic changes in current decades. Since the country emerges from a powerful economy to a market or business economy. Nowadays, many investors are considering emerging markets like Vietnam as a possible investment. Investors can get exposure to the Vietnamese economy through Vietnam indices. That can offer improved diversification, thus, helping to safeguard against risk.
Within a big ETF world, there's only one for Vietnam, excluding reverse and leveraged ETFs. For the moment being, the best Vietnam-fixed ETF is the VNM or VanEck Vectors Vietnam ETF. It has down-performed the wider exchange with a total return of -2.9% in the previous 12 months. That is when evaluated to the Standard and Poor's 500 Index's whole income of 19.5%. For the ten major holdings, all numbers in this post are as of August 6, 2020.
FTSE Vietnam Indices or Index Series
The FTSE Vietnam Indices or Index Series shows the review of Vietnamese firms. That is trading on the Ho Chi Minh Stock-Exchange. It involves:
This is a wide market standard, including the top 90% of the available world by the whole market-cap. And, that is previous to the use of investability weighings.
FTSE – Vietnam Indices (FVI)
This index includes a subgroup of the FTSE Vietnam ALS Index. That includes firms that have enough foreign buying availability. As well as adhere to defined liquidity needs.
The Vietnam indices as other indices are relevant for benchmarking ideas. And also for use as tools in the making of index-tracking bond funds, securities, and derivatives.
Investing in the Economy of Vietnam
If you have an interest in getting some revelation to Vietnam, then you have limited choice. And, that is in comparison to various stock markets, even if this is foreseen to adapt.
If you consider investing through an ETF, there is only a single ETF. That is the Market Vectors Vietnam indices Exchange, Traded Fund. And only invests in firms based in Vietnam.
This fund involves net-assets reaching $380 million and a normal P/E of 15, with an output of 3.9%.
Many funds offer revelation to Vietnam via a more common Asian fund. The Pacific Horizon Trust, led by Baillie Gifford, for instance, only holds a 1.1% revelation to Vietnam. That is via its stocks in the Dragon Capital Investment Trust. But, there are plans to increase their exposure.
It's not easy for individual investors to find individual firms to invest in the Vietnam stock market. Rather, they can get revelation via managed funds. That is a more accessible way to invest in Vietnam stocks.
Between Jan 2016 and Jan 2018, shares that invest in the Vietnam stock market got over doubled. They got pushed upwards via political and financial changes. And that the government was driving through.
For instance, the share's cost in the VinaCapital Vietnam Opportunity Fund grew from £155 to a top of £364. As then, the cost has reduced back and has been trading in a variety of £320 to £350.
Whereas this creates the Vietnamese market contemptible in relevant terms. And many waves on the future of the US-China trade rates. When the line between China and the US erupted in 2018, the Vietnam indices' market was also delayed. The market will sustain its leading run or not depending on how Trump treats China and Vietnam.
Investing in Vietnam indexes through ETFs
---
Premia MSCI Vietnam Exchange-Traded Funds
This ETF targets to follow the review of the MSCI Vietnam Index. And, also shows a preview of some of the biggest publicly-traded firms in Vietnam. The portfolio's biggest segment, considering for 22% of its power, is a mixed Vingroup. That is with a 16.5% influence on every Viet Nam Dairy and Vinhomes. This signifies around half of the trade portfolio gets exposed to real-estate. And, with an extra 25% composed of consumer staples.
XTrackers FTSE Vietnam Indices Swap UCITS ETFs
This ETF targets to follow the review of the FTSE Vietnam Index. That is only made to show a review of the biggest publicly-listed firms in Vietnam. The top underlying index parts involve Viet Nam Dairy Products, Vincom, Vinhomes.
Market Vectors Vietnam Exchange-traded fund
This ETF targets to follow the review of the MVIS, part of Vietnam Indices. And shows the review of both publicly-traded firms in Vietnam and outside firms. These make approximately 50% of its profit from the nation—for example, Pharos Energy manufactures a huge amount of oil. Vinhomes, Vingroup, and Viet Nam Dairy Products have the biggest power in the portfolio.
VanEck Vectors Vietnam ETFs or VNM
Performance or review of 1-Year is -2.9%
0.68% is Expense Ratio
Annual Dividend Yield is0.84%
3-Month Common Daily Volume is 295,645
Assets Under Management value is$371.3 million
Inception Date is August 11, 2009
The Provider of the ETF fund is VanEck
As there are different growing market ETFs that have small Vietnam equities' holdings. VNM is the nearest thing to a pure-play Vietnam Exchange-traded fund that U.S. stockholders get.
The fund follows the MVVNM or MVIS Vietnam Indices. VNM is a multiple-cap ETF that funds in the equities of different market-caps. It involves firms that are both accommodated in Vietnam and outside. But, which produces approximately 50% of its profit from Vietnam. The fund supports a mixed investment strategy. That is investing in both utility or value stocks and growth funds.
Below, we will look at the fund's ten biggest holdings as of 10-Aug- 2020.
Top 10 Holdings of VanEck Vectors Vietnam ETC
1. Vietnam Indices Dairy Products JSC (VNM: HSX) has 7.3% holdings. It is a Dairy product company and dispenser.
2. Vingroup JSC (VNM: HSX) has 7.1%. It is a mix focusing on real-estate expansion.
3. Vinhomes JSC (VHM: HSX) has 7.0% holdings. It is also a real-estate developer.
4. No Va Land Investment Group Corp (NVL: HSX) has 6.9% holdings, and it is a real estate investment company.
5. Joint Stock Commercial Bank for Foreign Trade of Viet Nam (VCB: HSX) has 5.9% holdings. It is a Commercial bank.
6. Seojin System Co Ltd (178320.KQ) has 5.7%. It is a communications equipment producer.
7. Eclat Textile Co. Ltd (1476.KQ) 5.2% Textile and clothing manufacturer
8. Vincom Retail JSC (VRE: HSX) has 5.1%. It is a commercial retail-based real-estate investment firm.
9. BH Co. Ltd (090460.KQ) has 5.0%. It is a Circuit board company.
10. Hoa Phat Group JSC (HPG: HSX) has 5.0%. And it is a steel products company.
Vietnam Indices Trade conflicts – Both Good and Bad Things
Vietnam's strong industrial expansion is getting impaled by its change into a global production center. The trade conflict between China and the US has proven helpful for the Vietnam indices market. Because Chinese producers shift stock into the country to avoid US taxes. Thus, Vietnam was one of the rare nations to feel a number in commodities in 2019.
But, the connection with the US is one that is laden with its individual tensions. And, analysts are cautious of the outgrowth if President Trump chooses to get tough. The trade parity between Vietnam and the US is on purpose tilted in Vietnam's favor. Thus, making the country more vulnerable to allegations of a one-sided connection.
Trade Global Indices 24/5 With Leverage Up To 1:500 And No Requotes.
Is There any Risk of Investing in the Vietnamese Economy?
Although the country's quick development rate is picking the equity markets higher. Also, being the key cause is why so many smart investors view the Vietnam indices market. So, be conscious that you should stay careful.
You should be careful with each investment before investing in your country or elsewhere. You should start by knowing your risk form. Thus, you can deal with adverse emotions that are coming with a market variation.
Understanding government rules, variations in law involving outsiders is also a significant point. It is best to concentrate on key segments that are bringing the country's long-time growth. Thus, you will make valuable investments month by month and year by year.
References

Ftserussell – Vietnam
Currency – Should you invest in Vietnam in 2020
Investopedia – Top Vietnam ETFs
Alternativeinvestmentcoach – Investing in Vietnam
Movetoasia – Invest stock market
Conclusion
Financial markets have been showing the capability to confuse investors in present times. Setting up your verdicts on what has occurred before in the same conditions is not always the best move.
Considering the future and not past events is, in some ways, the key to choosing if you wish to invest in Vietnam Indices.
Even though the fact that the country is still below communist control. It has been broad-minded about the value of the external investment. So, there is a dispute for funding to know if Vietnam can give profit that other improved markets are trying to get.
---
Disclaimer: The article above does not represent investment advice or an investment proposal and should not be acknowledged as so. The information beforehand does not constitute an encouragement to trade, and it does not warrant or foretell the future performance of the markets. The investor remains singly responsible for the risk of their conclusions. The analysis and remark displayed do not involve any consideration of your particular investment goals, economic situations, or requirements.