Crypto Rush-Bitcoin and altcoins are in a bearish move.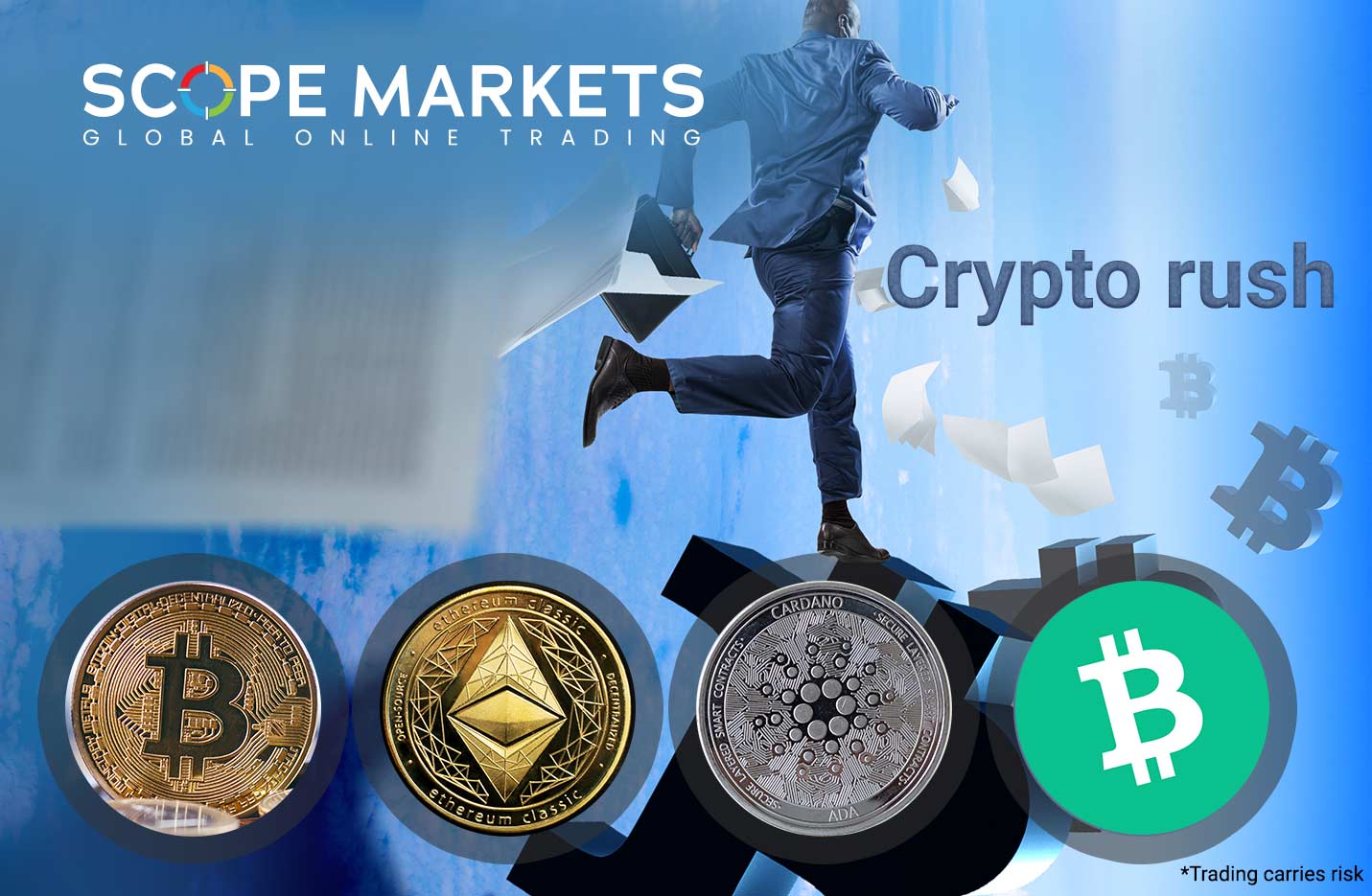 Do we have a new Crypto Rush?
The cryptocurrency market has revived its bullish sentiments after about 4months of price decline as analyst predicted doom in the crypto world. Well, today there is much of a relief for some investors that still held on. We will be taking a tour on some Cryptocurrencies and their purpose but before then let me just give a little intro to what cryptocurrency is.
What is Cryptocurrency?
A cryptocurrency also known as "crypto" is a digital currency that can serve as a form of payment online for goods and services. Cryptocurrencies transactions are stored on a digital ledger which operates on a blockchain network. This Blockchain network ensures that all crypto transactions are safely recorded without infiltration by hackers. A lot of companies are already adopting this technology and have started developing their own coins which can be called Tokens. One thing that really attracts so much interest about cryptocurrencies is the propensity to make profit from trading price speculation. Let's have a look at some of the top Cryptocurrencies that has kept investors glued to their charts.
Bitcoin(BTC)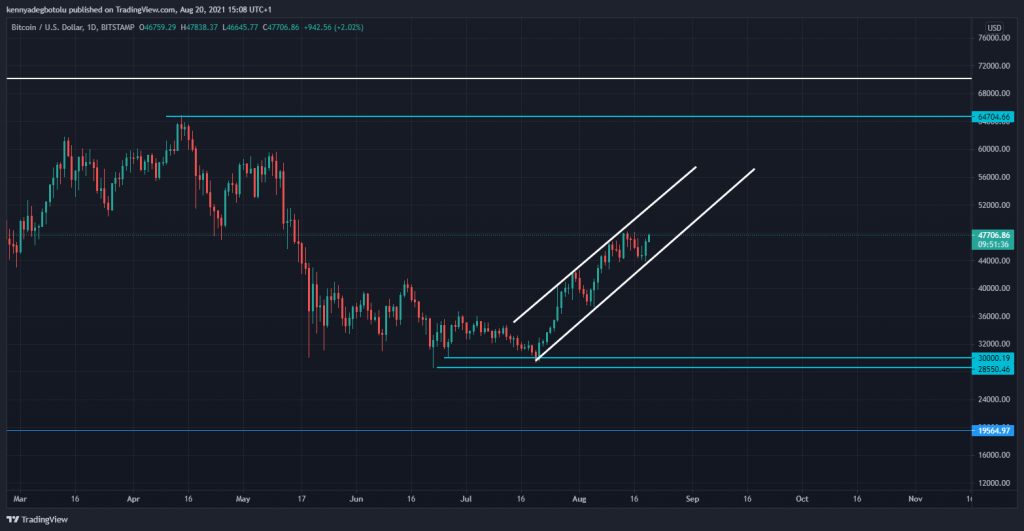 Market cap: $893 billion
The very first cryptocurrency which was developed by Satoshi Nakamoto has become one digital asset which has become very pricey over the years. Despite setbacks and still not being accepted as form of payment by financial institutions, countries etc. Bitcoin's value has still continued to head upward and has made it one digital asset that investors will love to add to their portfolio because of its appreciating value every year. One thing to note is that anytime bitcoin moves in a particular direction, other altcoins will move in same direction. Currently, Bitcoin was able to maintain its bullish momentum by rebounding around the $30,000 price level and is now trading around $46,000.
Ethereum(ETH)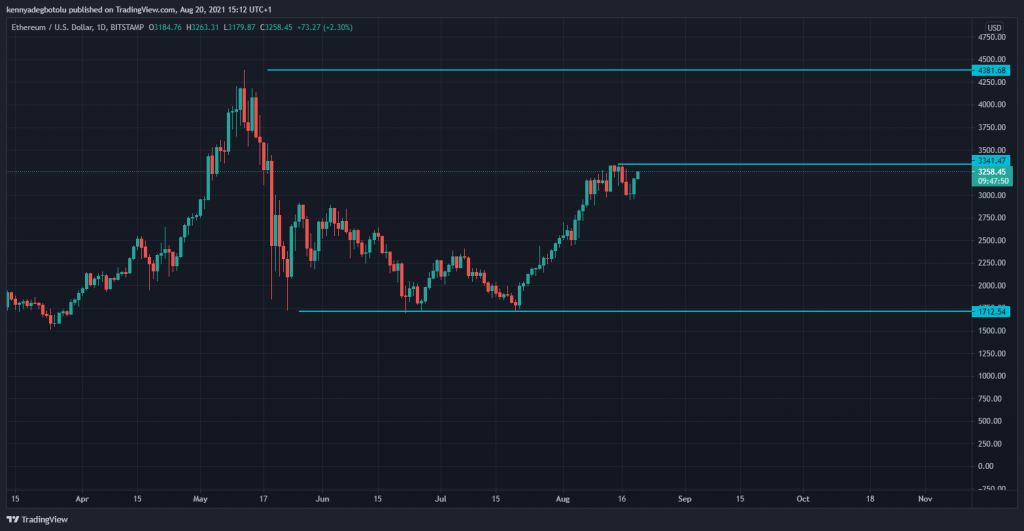 Market cap: $380 billion
Is placed second after bitcoin, Ethereum is one coin which has appreciated tremendously. Over the years, Ethereum has appreciated from $11 to $3,000. Ethereum is a decentralized platform which allows smart contract functionality without any interference or third parties like banks or brokerages. "Ether" which is name of the currency that runs on the platform can be used to make online payments and also used to purchase other digital currencies.
Bitcoin Cash(BCH)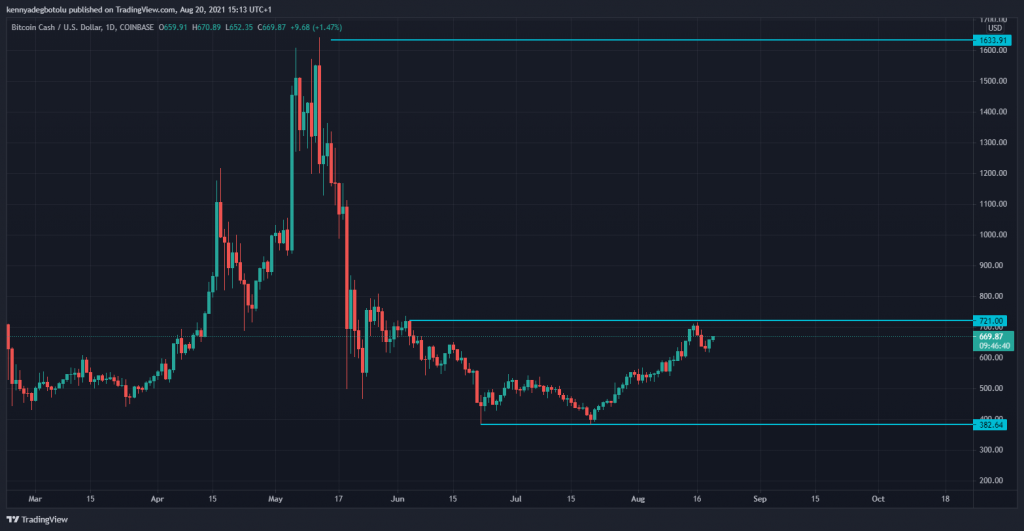 Market cap: $12 billion
Bitcoin Cash was a split off from bitcoin as a result of data transactions done on the bitcoin blockchain being capped at 1 megabyte on a data block. With time this was slowing down transaction accompanied with increased fees. In 2017, BCH was introduced into the crypto world after a split off from its parent (Bitcoin). Inheriting a lot of features from bitcoin, one feature that makes BCH unique is its ability to increase its block size from 1 megabyte to 8 megabyte during a transaction. The concept behind this upgrade was to increase transaction speed. Looking at its performance, BCH is trying to recover after dropping from $1,600 which is its high of 2021. Currently price made a rebound from $369 and is above $600.
Cardano(ADA)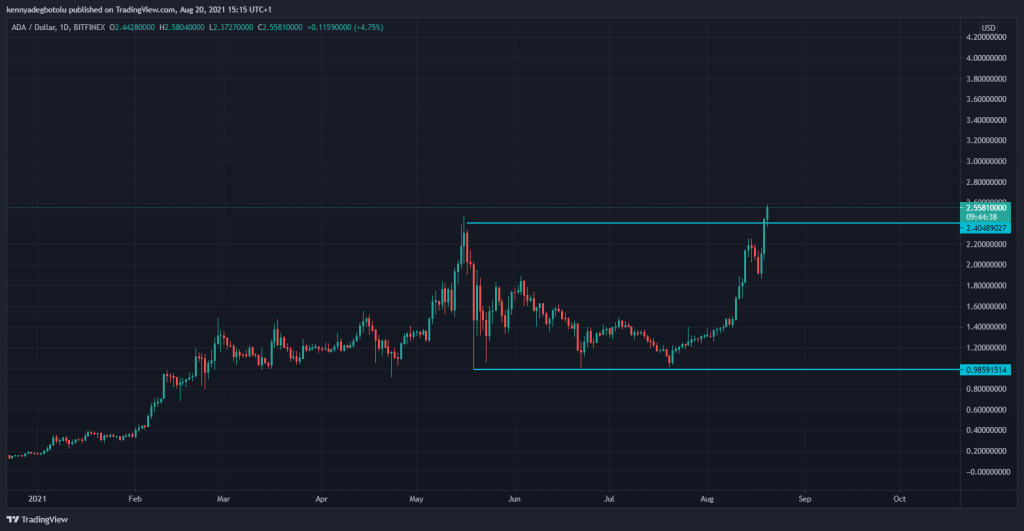 Market cap: $82 billion
Cardano is a decentralized blockchain platform like Ethereum. It's native currency that runs on the platform is "ADA". Nicknamed the Ethereum killer, Cardano was cofounded in 2015 by Charles Hoskinson who was also one of the developers of Ethereum. It has been identified as the platform which will provide a financial operating system for DeFi (Decentralized Finance) products. Still in its early stages, "ADA" is currently trading at $2.57 and is currently the third most valuable currency.
Adegbotolu Kehinde Erastus – Market and Research Analyst
---
Disclaimer: The article above does not represent investment advice or an investment proposal and should not be acknowledged as so. The information beforehand does not constitute an encouragement to trade, and it does not warrant or foretell the future performance of the markets. The investor remains singly responsible for the risk of their conclusions. The analysis and remark displayed do not involve any consideration of your particular investment goals, economic situations, or requirements.