Dow Jones & Nasdaq Stocks Bold Chart Action 10-14/05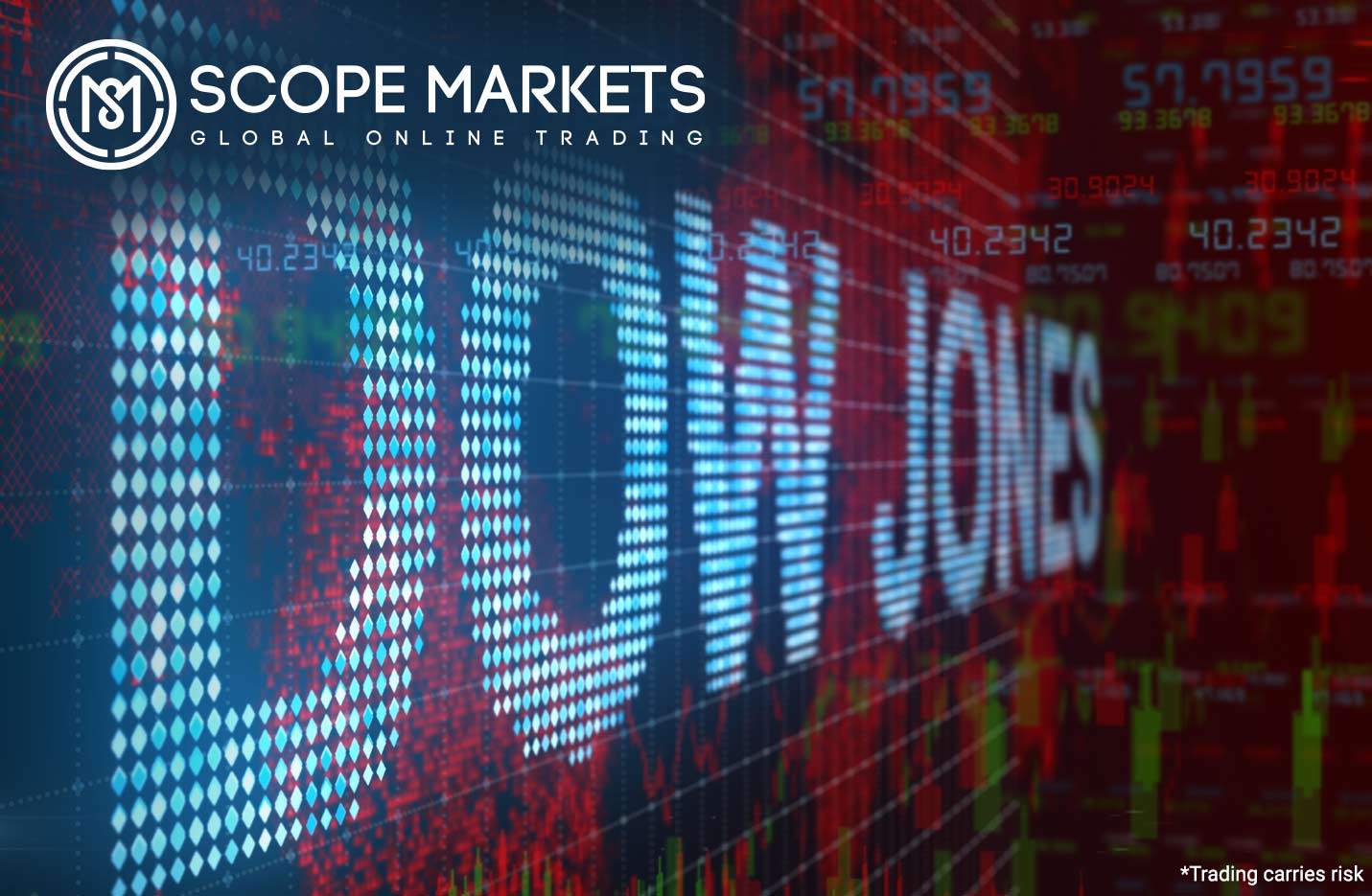 Key points
The Dow moved past 35.000 last week to set up a new record high
Nasdaq stocks failed to sustain the index's movement above 14.000 as it struggles with fundamentals and major tech sell-off
Technical outlook of the Nasdaq stocks
The Dow Jones set a new record last week, trading past 35.000
The Dow Jones had a momentous week last week, moving past 35.000 to set up new record highs. With encouraging fundamentals behind it and stocks under Dow moving higher boosted the move in Dow Jones, American Express, UnitedHealth, and Goldman Sachs pushed higher last week, adding more gains to the Dow Jones. The Dow Jones could be looking for more gains in the week ahead as travelling stocks surge, and new resistances could be created with previous ones working as support.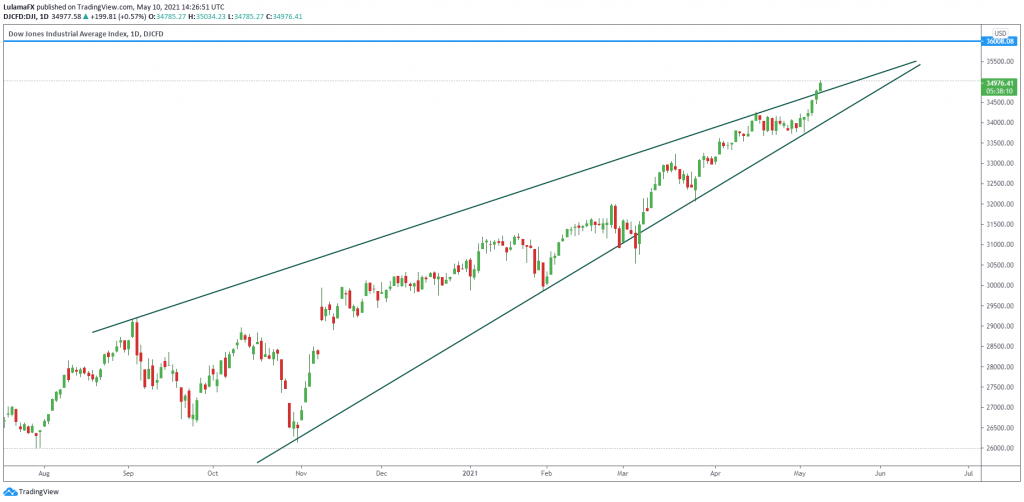 Technically, the market has broken out of the resistance level after a strong upside movement, and the market could be looking to expand its rally. With travelling slowly reopening and the economy reopens, the Dow Jones move further up, targeting $36,000.
Nasdaq stocks failed to move the index above 14.000
The Nasdaq 100 was quiet most of the time last week after setting a record high, technology stocks fundamental concerns and the index struggling to break the resistance level pushed the market to the downside. The market camped around the support level at 13.700 before a breach below the level and sought secondary support at 13.400. Nasdaq stocks sell-off was a major factor in the index sell-off last week,  including Apple and Tesla.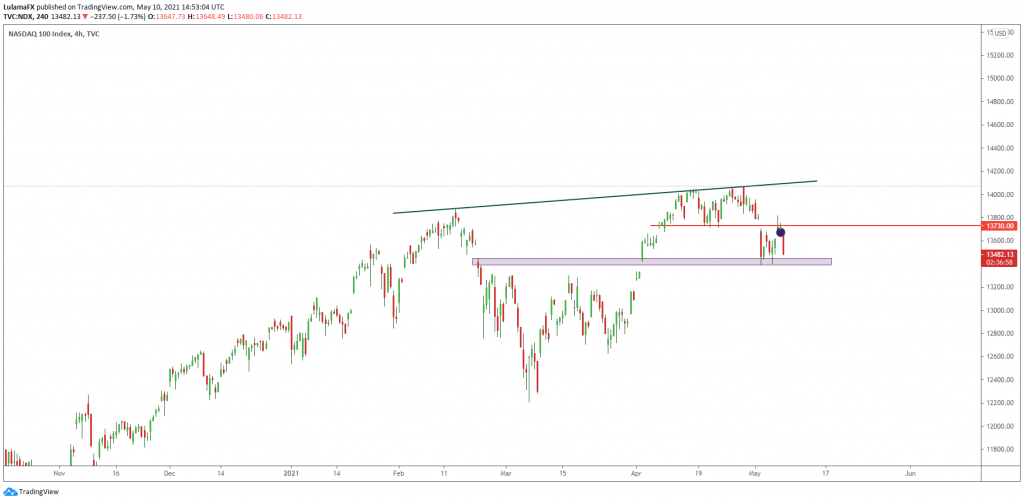 The index set a big move last week Friday after U.S disappointing data, which saw Nasdaq gaining the most to trade above the 13.400 level. Still, the market closed at the resistance level of 13.700, signalling a hazardous area to consider when looking for direction on the index. The index opened lower on Monday, rejecting to move past 13.700, and could be looking to go back to 13.400.
A sustained move to the downside below 13,400 could push the Nasdaq to 12.630, and bulls will be eyeing for a retest at 13.400. However, the market could be looking to form a sideways movement between 13.700 and 13.400.
---
Disclaimer: The article above does not represent investment advice or an investment proposal and should not be acknowledged as so. The information beforehand does not constitute an encouragement to trade, and it does not warrant or foretell the future performance of the markets. The investor remains singly responsible for the risk of their conclusions. The analysis and remark displayed do not involve any consideration of your particular investment goals, economic situations, or requirements.