Why Financial Services Institutions Invest in Stock Markets?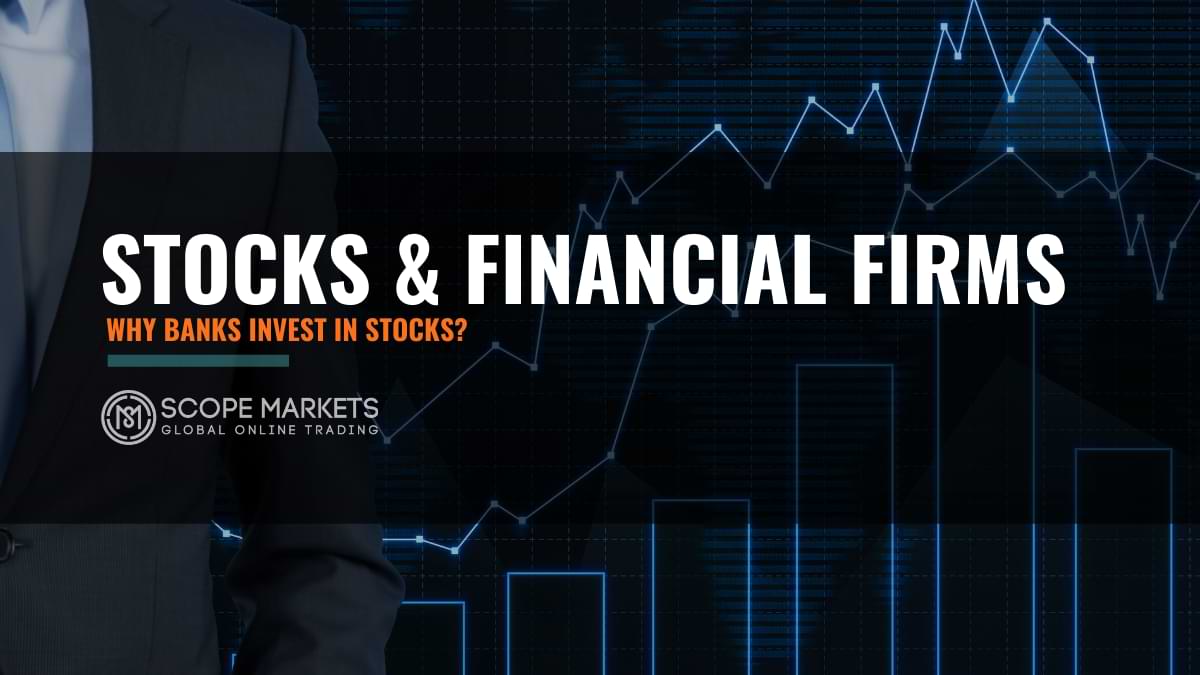 Financial services institutions are generally known to invest in stock markets. They do it for better returns and value increment for the invested amount. As a fresher, it is necessary to study the investment pattern of the strongest sector of the economy. Let us know more about why financial institutions invest in stock markets.
Banks – Lenders Insurance Companies Etc.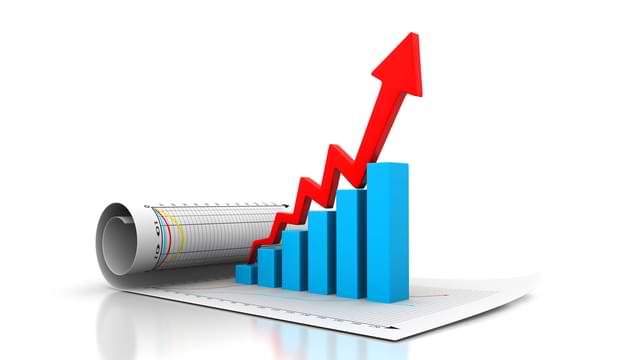 All of them fall under the category of institutional investors. Institutional investors are large market players that can influence market trends. They have been working in the same domain for so many years. Thus, these organizations have gained great expertise in the investment sector. They know the whereabouts of every stock and that is why choosing the best among the lot.
There are various other options apart from the stock market to invest in. Still, most financial institutions invest in stock markets. As a child, everybody wondered about cash coming out of the money plant as it grows. As adults, this concept actually fits into real life with the help of the stock market. Here is where your money grows for real.
Investing in the right stock seems like quite a difficult choice. As choosing among thousands of shares is a tedious task. Then why do major banks and insurance companies invest in the stock market? There are many reasons that deem fit to answer the aforesaid question.
Here are a few of them:
1) Ease of procedure
The financial sector is the strongest sector of the economy. This makes every financial service institution an important part of the working. Be it an individual employee or a department as a whole, each of them is busy as a bee.
With such busy schedules, it is hard to keep track of each decision related to investment. This makes the stock market an ideal choice for every financial institute. With the ease of digital platforms, it is now convenient to track a stock and place bids.
2) Compounding benefits
Compounding means the multiplication of wealth. The concept of compounding features a huge role to play. If the investments stay for an extended time, the interest compounds.
It will yield good results and can get one among the simplest benefits of investing in stocks. If the facility of compounding works on investments, money grows at a rapid pace. Not disturbing the stock investments during its tenure is a rational decision. Letting it stay invested for an extended time to urges the true value of the stock's growth story.
3) Winning over inflation
India is a developing economy. And inflation is a major hurdle for each sector thriving in a developing economy. Investing in the stock market is the only way to beat inflation these days. This is the reason major financial services institutions invest in the stock market. The inflation rate is the main villain in every investment story.
It holds back a significant part of the earnings. Stock market leads to gaining double-digit inflation returns. And that too in a shorter time-frame. This helps in reaching the desired goal sooner and in a hassle-free manner.
4) Thrill of the ups and downs
Fixed returns are boring and have no scope of growth. Investing in mutual funds or any other scheme that gives fixed returns can become boring. It might be safe.
But for anybody who has an adventurous personality, the stock market is the ideal place to invest. Financial institutes divide their assets in proportions. Then invest a part of their earnings in the stock market.
5) Value Investments
Financial institutes like banks have expertise in reading stocks. They invest in the stock market to generate greater value for their investment. The sole purpose of any investment is to get good returns. Institutional investors know how to fulfil this purpose.
They buy stocks in bulk that others sell during bad times or poor conditions. When the situation stabilizes, they sell these stocks at higher rates. This not only renders profits but also leaves a huge impact on the goodwill of the stock.
6) Influencing the economy
Institutions of financial services can influence the economy. They can turn the tables by a single decision. Investing in the stock market is one of the ways of doing so. Stock markets comprise a significant proportion of the country's wealth.
A single change in the policy of an insurance company can hamper the stock rates by great margins. In the same way, a minute drop in the bank rate can skyrocket the stock of that particular bank. Financial institutions have the power to influence the economy with their investment decisions.
7) Idle money erodes
Money not put to use is money wasted. Cash sitting in the bank accounts or lockers will do no good to anybody. Increasing inflation rates leads to investing the money in stocks that will yield gains. Financial institutions invest in stock markets for this purpose only.
They have ample amounts of incoming as well as outgoing cash transactions every day. Keeping the money idle and not putting it to any use is a waste. The money would not grow on its own until investing it with growth prospects. Putting the money on trusted stocks is a rational decision.
8) Better returns than any other option
Stock markets generate better returns. Investors have testified about stock markets giving out most returns. Other options in their portfolio generate considerable fewer returns. Some might be investing in a property.
Others may opt for investing in mutual funds. But, none of them will get returns like the stock market in the short tenure. Other options would also need larger investments. Institutes can take part in the stock market with minimal investment. Hence proven, stock markets give out better returns than any other investment option.
9) Enjoying Tax-free Profits
Individual investors have a small number of investments. Banks and other financial institutions invest in the stock market with huge amounts.
Carrying out transactions of greater numbers results into big fat tax receipts. But, if investing in the stock market, the government provides various tax-free accounts. This leads to tax-free returns and higher profits. This results in an incredible gap in the profit margin.
10) Investing to earn regular dividends
Every financial institution has a different purpose. Some aim at earning higher returns. Some of them keep in mind the regular returns received in the form of dividends. Dividends are regular returns generated on the shares.
When a stock performs well, the dividend might go higher than usual. That is a bonus. This extra return is occasional but dividends are steady in nature. Markets have its ups and downs, but dividends reach to the investor at regular intervals.
11) Diversification
Financial institutes invest in stock markets to diversify their portfolio. It is not workable to invest a large amount of money in one place. Investing in various places helps in diversification and open domains of different categories.
Sometimes an investor may go through a bad phase. The institution can still recover the loss with its other investments. This is the reason most financial institutions tend to invest in the stock market. It saves potential trouble and is a source of risk management.
12) Becoming a part of the company
Shareholders are partial owners of the company. Owning a major part of the shares of a company gives financial institutions authority. They have a part in various benefits.
Each financial service institution thrives towards growth prospects. Investing in a trusted company that increases its goodwill remains the prime goal. From being part of the decision making to getting involved in every activity. Investing in the stock market entitles the institutions to a plethora of benefits.
13) Having one's own back
Each financial service institution is on the stock market. This proves to be an asset in bad situations. Major institutes buy their own shares to increase the share value in the market. This gives them great attention and finally greater returns.
They can control the market in a way and avoid any type of mishap. In spite of opting for such measures, some institutions go downhill. As the market is unpredictable and waits for none.
Final Words:
Financial institutions invest in the stock market for various reasons. Yet, the gist of every action taken by a financial institution is to regulate the economy. Financial sector has the power to channelize the economy in a positive way. As it is the strongest sector of the econ Investing in the stock market is one of the steps in achieving this goal.
Be it banks, lenders, mutual fund companies or insurance companies. Each has a major role to play in regulating the economy. Their activities and decisions can make or break the financial harmony of a country. This is why studying their investment pattern is an essential aspect. At last, it is now clear why financial service institutions opt to invest in the stock market.
References:
Medium – 15 powerful reasons why you should invest stocks
Groww – Why should you invest in stock market
Investopedia – Banking sector good choice value investing
---
Disclaimer: This material is a marketing communication and shall not in any case be construed as an investment advice, investment recommendation or presentation of an investment strategy. The marketing communication is prepared without taking into consideration the individual investors personal circumstances, investment experience or current financial situation. Any information contained therein in regardsto past performance or future forecasts does not constitute a reliable indicator of future performance, as circumstances may change over time. Scope Markets shall not accept any responsibility for any losses of investors due to the use and the content of the abovementioned information. Please note that forex trading and trading in other leveraged products involves a significant level of risk and is not suitable for all investors.