Gamestop Shares Soar to $222 Pre-Market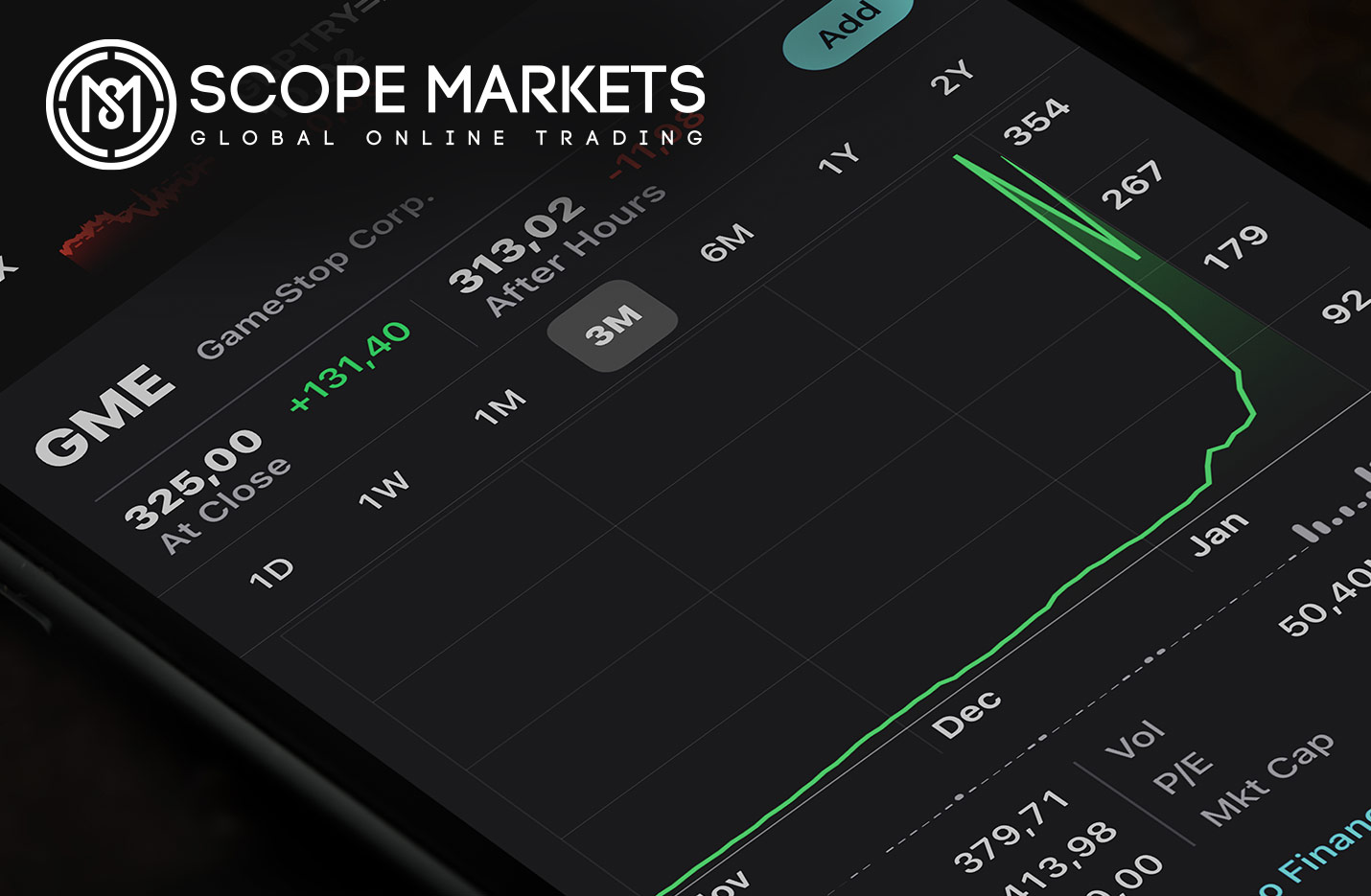 The year 2021 experienced a dramatic start as retail traders dominated market talk when they forced a short squeeze in several frenzy stocks trading in the US. This short squeeze was later dubbed Gamestop Saga by major analysts and investors. Gamestop shares are now a hot topic among market pundits.
Key points
After Keith Gill's testimony to Congress, Gamestop shares soared to $222 from a low of $40.
Institutional investors could benefit from a second Gamestop short squeeze just as they benefited from the first.
Though Ryan Cohen is working hard to revive the company, Gamestop shares are still weak and highly risky.
The Gamestop Saga started as a community of Redditors in a subreddit channel named WallStreetBets. They bought heavily shorted stocks massively, forcing prices to go up abnormally. This caused the short-selling participants to cover their short positions at high prices. Some hedge funds lost billions of dollars in January and February, such as Melvin Capital. In this event, Gamestop shares rose from $4 in August 2020 to a high of $483 in February 2021 before dropping back to $40.
Volatility in these frenzy stocks increased dramatically. Some retail brokers limited the trading of these stocks to avoid liquidity risks. This later developed into an inquiry by the US congress. Retail brokers that regulated trading had to testify before Congress to explain the alleged market manipulation.
When did Gamestop Saga 2.0 start?
One of the original traders that posted a thread on WallStreetBets named Keith Gill (Roaring Kitty on Reddit) testified before Congress on 17th February 2021 and cleared his name. This was when the Gamestop Saga volume two started. When the Gamestop saga volume one ended, the stocks had fallen back to normal prices. However, after Keith Gills' testimony, where he mentioned that he likes the stock and might buy more Gamestop shares, other traders began to like the stock and bought more.
On 18th February 2021, Gamestop shares had fallen to $40.69. Since then, the stock has soared to $194.50 as of the market's close on Monday. On Tuesday, the stock is set to open 14.14% higher on pre-market trading. That is a price of $222. For a stock that opened the year trading at $17.25, we can say it is up 1186.96% year to date.
Are institutional traders participating?
In the aftermath of the first Gamestop saga, some institutional investors and hedge funds revealed that they also made profits on the short squeeze in Gamestop, Koss Corporation, AMC, Nokia, BlackBerry, Bed Bath & Beyond, and Tilray shares. There is a high probability that institutional traders are also in on the current move and could drive the stock higher.
So, how is Gamestop company performing?
Gamestop Inc. is still largely considered a structurally weak company with no sufficient factors to support its growth. The most noticeable thing the company has done is appoint Ryan Cohen, activist investor and co-founder of Chewy, as a member of their board of directors. Cohen has already accumulated over 12% of Gamestop shares which boosts confidence in his plans to transform the company.
On Monday 8th March, Gamestop Inc. announced a new "Strategic Planning and Capital Allocation Committee" that is set to "identify initiatives that can further accelerate the company's transformation" in a longer-term goal set to make Gamestop the Amazon of gaming.
The company is set to use its newfound liquidity to transform itself into a gaming giant by leveraging e-commerce technology. It has announced that it will be offering an online service for reselling used games and an online game trade-in program.
The rapid covid-19 vaccine administration and reopening of some US states increase demand for Gamestop services as their shops reopen.
Investors need to understand that short squeeze scenarios end up with the stock down, erasing all the quick gains. Participating in a short squeeze requires that one enter the position early before the stock starts to rise. This way, the trader enjoys massive profits.
Trading in companies whose operational structure is not solid and whose earnings performance is weak is highly risky. This is because the stock value can fall drastically within a short period.
Traders need to understand that past performance does not guarantee future performance. This implies that risk management must be applied at all times. Since the average Joe made money in the first short squeeze, it doesn't guarantee the same result in this second one.
With the current trend where stock prices are increasingly behaving irrationally, I could be wrong, and Gamestop shares may continue rising in the near future. When investing in shares, all kinds of shares, always do your own research and practice risk management.
---
Disclaimer: The article above does not represent investment advice or an investment proposal and should not be acknowledged as so. The information beforehand does not constitute an encouragement to trade, and it does not warrant or foretell the future performance of the markets. The investor remains singly responsible for the risk of their conclusions. The analysis and remark displayed do not involve any consideration of your particular investment goals, economic situations, or requirements.