Most Traded Commodities Overview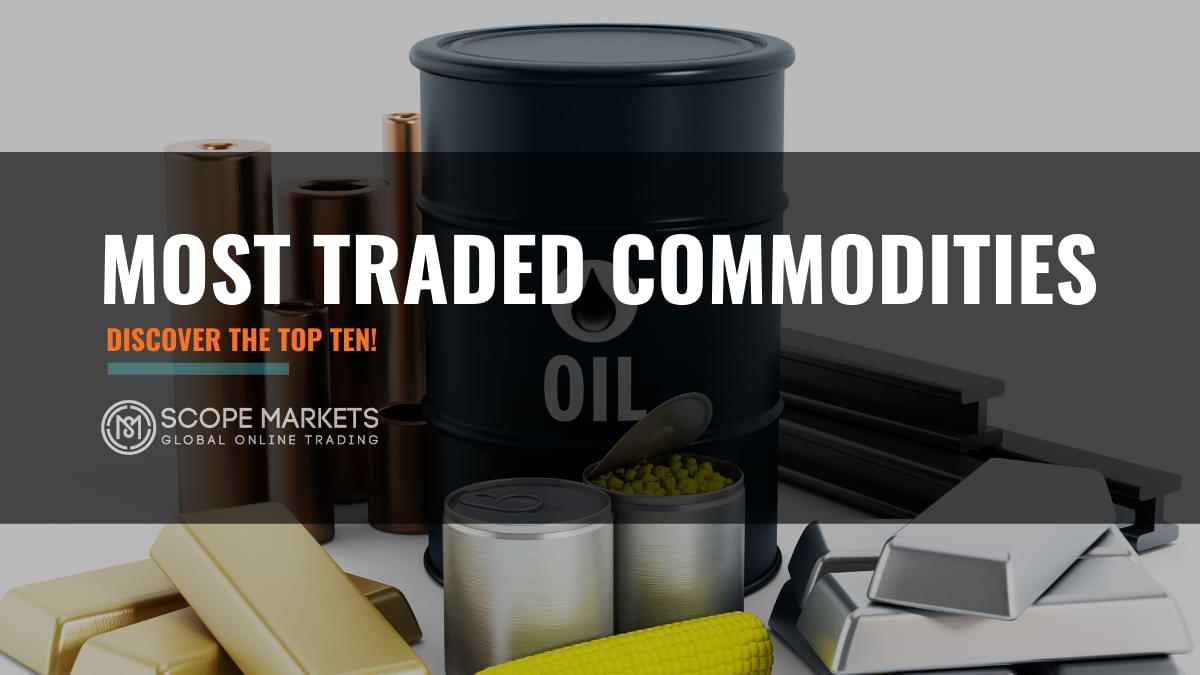 Commodities are essential in the trading industry. Investors use articles of trade to diversify their portfolio outside securities.
However, investors need sufficient knowledge of articles of the trade before investing. Investing in trade items can be very challenging, especially if you are not well informed. Every aspiring investor looking to venture in raw materials must first understand them.
If you want to venture in articles of trade, this article is perfect for you as it gives you a summary of what you need to know. It includes a summary of the top ten raw materials and information on raw materials that are common in the trading industry. Besides, the article discusses types of articles of the trade such as energy, metals and soft products. Furthermore, it covers other trading products including industrial products.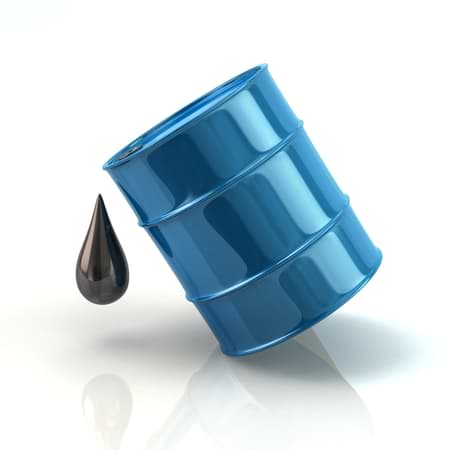 Top 10 Ten Commodities
Gold.
Crude oil.
Coffee.
Wheat.
Regular gas.
Cotton.
Silver.
Sugar.
Copper.
Corn.
Most Commonly Traded Commodities by Group
Before the industrial revolution, most of the raw materials were agricultural products like livestock, hogs and oats. As the trade industry evolved, the oldest futures exchange in the world was established. It was called (CBOT) short for Chicago Board of Trade. After this board, other exchanges like a metal exchange were made. In most cases, investments in trading are through contracts such as:
Forward contract: This is where both the buyer and the seller negotiate on the price of a traded commodity and agree on the date and amount to be delivered.
Futures contract: These contracts have the same conditions as forwarding contract although they are regulated by futures contracts act.
Spot trading: In this trade, commodity prices are on spot-price and trade is immediately or within the shortest time.
Currently, there are various agricultural commodities and industrial products that trade in commodities markets. They include;
Derivatives and crude: The commonly dealt materials include Brent oil and Brent crude oil together with its byproducts like gasoline and heating oil. These raw materials trade in NYMEX, Dubai Mercantile Exchange (DME), among others.
Coffee: In value, coffee comes in second in the commodity market. This product is mainly merchandised in Singapore Commodities Exchange as well as several other commodity markets. Commodity traders on the commodities market need to gather all the relevant market data on the global market before investing in the commodities business.
Agriculture: The most common products and commodities to invest in agriculture include maize, rice, soybeans, among others. However, before you invest in raw materials trading, research on the commodity-price of each product like the soybean in particular, and understand whether commodities prices are declining or rising.
Animal products and animals: Animal products include pork bellies, beef, among others. On the other hand, animals like feeder cattle also trade commodities if you are looking at investing in commodities. These raw materials are regulated by the trading commission.
Precious-metals: They include platinum, gold, and silver, which trade on the CME group. Dealers in commodity trading follow the supply-and-demand principle. The principle keeps the trading industry balanced as suppliers avail the products and investors demand them. Commodity exchange ensures commodity business in the global-economy follows the global economic regulations.
Orange juice, cocoa, sugar, and butter: These articles of trade are mainly traded in NYBOT. Before venturing into a world commodity, ensure you have good trading strategies and study price change before you invest in commodities.
Natural gas: The ICE futures is the main future market that deals with this trade-in product. This market also deals with other financial-futures like crude oil futures, gold futures, and other futures in the futures markets. A futures contract on individual commodities must follow commodity futures trading commission guidelines. However, you must conduct technical analysis on all financial instruments like the commodity price index before investing in this market.
Metals: They include aluminum, iron ore, zinc, nickel, among others. These different commodities are essential raw-materials for commodities in the commodities sector.
Plastic: Commodities traders trade on plastic through various brokers in a mercantile.
Bio-fuels: This is an upcoming article of trade that focuses on futures trading.
What are the Types of Soft Commodities?
Soft commodities are also called softs. Contrary to minerals mined like West Texas Intermediate, WTI crude and West Texas, WTI crude oil, these products are grown. The items are used by farmers as commodities futures in the futures market to lock on futures prices. The products trade both as futures and options in the finance market.
Commodity futures trading helps investors and farmers protect their profits. Sometimes, the name soft is limited to only tropical products. Some of such items are sugar and cotton. Speculators on this market analyze price volatility on the economies and price-index and take advantage of these indexes.
Grown products are among the oldest commodity futures in trading commodities. They also include grains and feeder. All these items are under the commodity exchange act.
How to Invest in Energy Commodities
Energy products like petroleum are important inventories in oil futures. A trader studies oil prices and commodity index before venturing into the oil market. You can invest in these products under Opec through spreads or derivative. Besides, you may venture inequities in companies that deal with brent crude or ethanol.
However, you need to study the price of oil and all energy prices before investing. Excess demand for energy products and lows in oil wells results in increasing crude oil prices and general oil-price. As you plan to venture into this sector, be aware of market volatility and apply hedging to avoid risks. You can also invest in refined energy products or refinery companies.
Precious Metal Commodities
Investors go for gold in case of a highly risky market. Precious metals like copper, silver, or gold are very valuable in the market. In periods of bear-market, financiers opt for precious metals since they are reliable and they use them as a hedge against risks. These metals are a store of value, therefore a very good investment opportunity.
Financiers can either purchase a specific metal physically or invest in a company that trades a precious metal. An ETF is also available in the market of valuable metals. It provides different strategies, funds and portfolios that aid in the mining of valuable metals. The shiny yellow metal is the most valuable metal and then silver. These metals are very important and play an important role in the financial market.
Which are the Industrial Commodities?
These are bulk products that trade in the industrial market. They include foodstuff, metal ore, fossil fuels amid textiles. Some investors focus mainly on industrial products and study the bearish and bullish market to avoid risks. Oversupply or glut of these products may result in low prices, which may lead to losses.
Industrial products are the central focus of the production industry. Manufacturing companies practice charting to ensure they have records of these products. They are also aware of open interest in the market for efficient production. Tonnes of industrial products support production, making them essential in commodities trading. During a recession, the price for these items increases dramatically. The exchange act, however, tries to keep things under control.
Which other Commodities are Dealt?
The other items that trade in the market include currencies in the forex market and equity on stock markets like NASDAQ`. There are also palm-oil and ETFs. Binary options are also available where you can predict endings of two results. Surge pricing in all-commodity in companies like Iranian companies may result in a high dividend. USD and USDA are in control of agricultural imports.
Central banks offer financial assets, which other traders go for. There are also stocks available during intraday trading where investors can buy or sell them on the same day. Some of these assets are high in liquidity. Other trading items include shale.
It is wise to listen to commentary and learn on expiry dates of contracts before investing in other trade items. Besides, as a potential investor, listen to price predictions of financial assets from experts and know if it rises or declines.
References:
Economics help – Most traded commodities
Capital – Top 5 most traded commodities in the world
Final Thoughts
Articles of trade are very vital in the trading industry. However, every potential investor must conduct enough research on these articles of trade to identify which suits him or her best. During clearing transactions, be keen and facilitate that everything is done as agreed. You can also trade online through Ncdex, which is an online trading platform.
I hope this article was insightful and key to stating your trades journey. If you found this information helpful, consider sharing it across your social media platforms like Facebook, WhatsApp and Twitter.
---
Disclaimer: This material is a marketing communication and shall not in any case be construed as an investment advice, investment recommendation or presentation of an investment strategy. The marketing communication is prepared without taking into consideration the individual investors personal circumstances, investment experience or current financial situation. Any information contained therein in regardsto past performance or future forecasts does not constitute a reliable indicator of future performance, as circumstances may change over time. Scope Markets shall not accept any responsibility for any losses of investors due to the use and the content of the abovementioned information. Please note that forex trading and trading in other leveraged products involves a significant level of risk and is not suitable for all investors.