The Best Precious Metal to Invest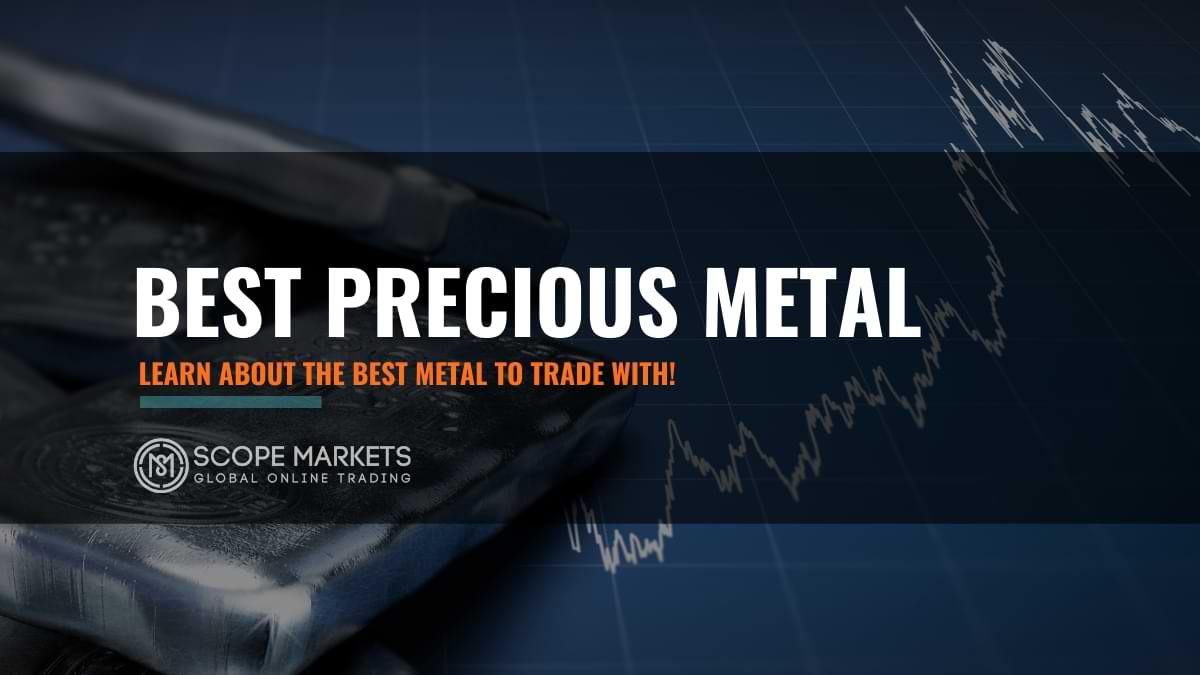 The luring shine of precious metals including gold and silver attracts everybody. Investors get inclined towards putting their money in precious metals many times. The big question is- Which is the best precious metal to invest in? Investing in stocks and shares is an easier process.
The only thing that makes investing in metals difficult is the volatility of the market. Be it silver bullion and gold bullion or any other platinum group metals (PGMs).  Investors face a great dilemma while making any decision. Precious metals prove to be an asset while diversification. The portfolio becomes glittery with metals added to it.
But all that shine can also cause factual blindness. And to keep your facts straight, this article will act as a helping hand for the bullion market.
Metals and their uses:
All the precious metals get stacked up for various reasons. Not the beauty of their appearance but also their numismatic uses makes them so precious. Be it using them in ornaments or bullion coins, every metal has its unique application.
Gold-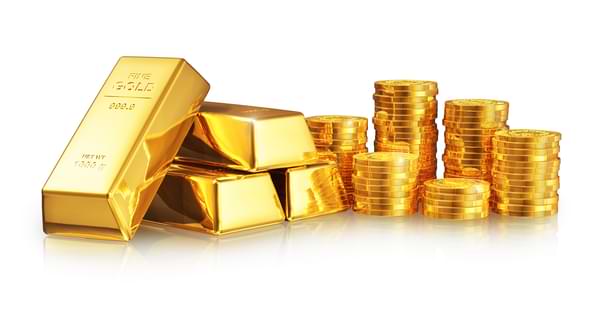 The grand-daddy of all, Gold is the most hoarded precious metals. Apart from being the base of almost every ornament, people buy gold as a store of wealth. It ranks higher than any paper currencies around the world. Be it individuals or nations, everybody keeps their gold game strong.
It is the only metal that has the least effect of market supply and demand.  Gold price gets affected by the sentiments of the buyers and certain macro-economic factors. Accumulating gold coins and gold bars has been in trend for ages.
Trade Gold & Silver with low minimum lot size, and fast execution.
Gold's financial scenario:
In the current financial scenario, the gold market's fluctuation is more than ever. This is because of narrowed-down mining. The Government of America has broadened its expenses which have led to a decline in the value of USD ($). This indeed makes gold one of the favorite choices of investors in these testing times. Gold gets known for its malleability, ductility, and durability. This
Silver-
Silver and gold both are favorite metals for many investors. Being second in the race, silver too gets added to many portfolios around the globe. The benefit that this metal grants its investors- quality of fitting into the budget. Being cheaper than gold, it is a bliss for all the new investors.
All those who have started to build their portfolio tend to explore this metal. Apart from providing diversification, the price of silver also relaxes the pockets. In a competitive era like this, technology is witnessing huge advancements. This is the reason that contributes to the increasing demand for silver.
Why is Silver popular?
Silver gets used by automobile industries on a large scale. It is also used in solar panels and electrical appliances. It also performs the function of a catalyst in chemical industries. Gold gets used by the industries for about 15%-20% of its total production.
But silver has more than 50% usage in the industrial sector and the number keeps on rising. known as white gold, silver is the most used metal among the lot. metal runs fast in the race of being the best precious metal to invest in.
Platinum-
Platinum is famous by the name of- 'rich man's gold'. This precious metal is in demand with increasing prices. Its rarity and scarcity are what helps in keeping platinum prices on the hike. Platinum has a whole metal group named after it gets known as Platinum Group Metals (PGMs).
PGMs consist of platinum, iridium, osmium, palladium, rhodium, and ruthenium. The word platinum, derived from the Spanish word- 'Platino' means 'little silver'. It got this name due to its silverish-white luster.
Investing in Platinum
Platinum falls in the list of metals that are least reactive or unreactive. It gets stockpiled for ostentatious ornaments. Apart from that, it has a varied number of uses. Platinum is most demanded by the petroleum and chemical industries.
It gets used in pieces of equipment in the laboratory. Also in converters that perform catalytic reactions. This precious metal also acts as a boon for cancer patients. As some compounds comprising platinum get used in chemotherapy.
Palladium-
Palladium comes from the cluster of Platinum Group Metals (PGMs). This is the reason it is also called the sister of platinum. Palladium and Platinum have alike properties. Both have wide usage in the automobile and electrical industry.
But, palladium is the least dense among all the PGMs and thus has the lowest melting point. This white-silver precious metal is always in high demand in the automotive sector. It has the quality to reduce the harmfulness of toxic emissions.
Why Palladium?
Palladium is also regarded as the basic component that gets used in fuel cells. Being the sister group metal of platinum, palladium has the least supply and high demand. This supply and demand cycle results in increment in the palladium prices.
Factors affecting the decision of investment:
Anything that involves money should get a thought. There are various things to consider before putting one's hard-earned money into anything. Here is a list of certain factors that every investor must know. Evaluation of metals eases the decision of choosing the best precious metal to invest in.
● Tools of the market
Demand and Supply, known as the major tools of any market. The law of demand and the law of supply work in contradiction to each other. The higher the demand more is the price and vice-versa. And, if supply is more, prices get reduced. Precious metals are and will always be in high demand. They get used in large quantities to make ornaments. Industries too demand these metals. The trend of buying and selling precious metals will never go out of style. Investors must keep track of the market trends before investing in any metals.
● Futuristic Approach
Metals like silver, platinum, and palladium get used in environmental operations. They get used in converters that reduce the pollution content. These are the futuristic metals getting added to the treasury. The world is moving forward toward societal approaches.
Due to technological advancements, the demand for such precious metals tends to rise. Investors get more inclined towards these metals as they have a great scope of growth. Their demand will also be on a rise. This is the reason, platinum, palladium, and silver have a negligible downfall. Even after being volatile prices, they have a long line of traders.
● The volatility of the market
Commodities like precious metals and much volatile as compared to stocks and shares. The commodity market is operational 24 hours of a day and all days of the week. Prices of all the metals get affected by various micro and macroeconomic factors. The price of one metal also gets affected by fluctuations in the price of other metals. For example, the price of gold tends to rise when other metal prices are facing certain turmoil. As gold is the safe-haven asset that every investor hoards for security.
● Unperceivable circumstances
The future is unpredictable and hence we must prepare for it in advance. But everything cannot get measured beforehand. Like the recent times where an uncalled pandemic has ruined so many economies. Nobody even had a faint idea that tables will turn like this. In such testing times, anybody who had reserved in the vault did not need to worry.
Covid-19 has made everyone realize the need for investments. These reserves and funds act as a helping hand in case of emergencies.
An Overview:
Precious metals are those assets that not only diversify the portfolio but also act as a reserve. Their liquidity gets known to come to help at various times. Investing in precious metals is in trend, but which is the best precious metal to invest in?  Choosing the best metal depends on various factors. It can be the budget of an investor or his/her will to explore.
For Beginners:
For beginners, investing in commodities can be tricky. Such freshers must get advised to invest in stocks of metal mining companies. This also is a kind of indirect investment into precious metals. If the price of a metal fluctuates, the share price of the concerned company also gets affected.
References:

Provident metals – Precious metal investment comparison
Investopedia – Precious metals gold silver platinum
Investing news – Best-precious-metal-to-invest-in
Fool – Metal stocks
Parting words:
Precious metals get stockpiled not only by individual investors but by others too. Governments and central banks keep reserves of these metals and trade them in times of need. Hoarding such elements seem like a measure to store wealth.
Their intrinsic value never declines. This is the sole reason each investor wishes to invest in precious metals. Investors usually invest small portions of various metals. This helps to reduce risk and balance the fluctuations. The decision of choosing the best metal to invest in depends upon the investor. So choose and take a step towards diversification.
---
Disclaimer: This material is a marketing communication and shall not in any case be construed as an investment advice, investment recommendation or presentation of an investment strategy. The marketing communication is prepared without taking into consideration the individual investors personal circumstances, investment experience or current financial situation. Any information contained therein in regardsto past performance or future forecasts does not constitute a reliable indicator of future performance, as circumstances may change over time. Scope Markets shall not accept any responsibility for any losses of investors due to the use and the content of the abovementioned information. Please note that forex trading and trading in other leveraged products involves a significant level of risk and is not suitable for all investors.