Investing in Precious Metals- A Beginner's guide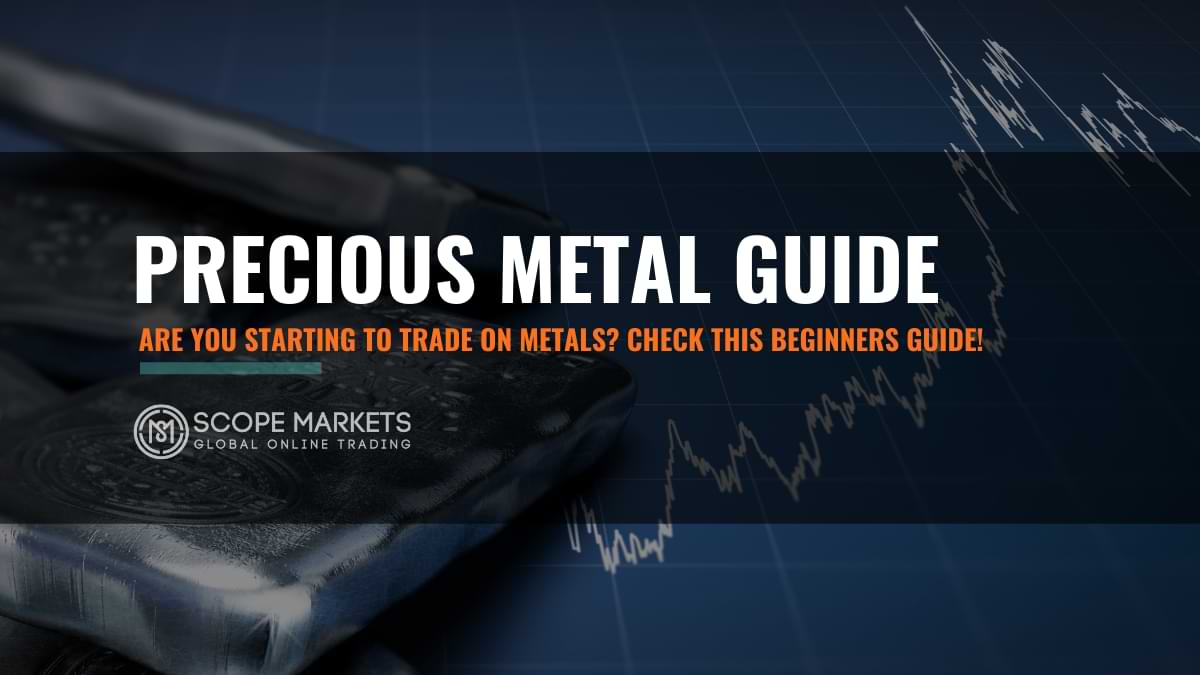 Every market operates according to two major tools- demand and supply. The higher the demand the more is the price and vice versa. A similar concept is applied to supply as well. If any product has an unlimited supply, its value automatically decreases.
Such is the scenario with precious metals too. Precious metals have the quality of being rare and scarce. Their rarity makes them valuable, and they tend to be always in demand. This is the reason investing in precious metals is perceived as a money-making idea by the investors.
The general havoc:
As a beginner, it seems difficult to make decisions regarding the maintenance of the portfolio. With so many choices to invest in, everything becomes very confusing.
Once you start trading, every new thing seems exciting. But like it is said- 'Everything that shines is not gold!' It is essential to gain complete knowledge about metals and their whereabouts before diving-in directly to the investment part. Let's get to the basics first!
Getting to know the precious metals:
Commodities like gold, silver, and platinum are popular with investors. Besides being the most favorite metal for ornaments and jewelry, gold and silver are fondly traded as currencies. After investing in precious metals became a thing, palladium has also started gaining a fan base in recent times.
The top four precious metals:
Gold-
Gold is the grandfather of all the metals. It is the most popular and has been there for the longest time as compared to other metals. It is uniquely identified for various qualities, such as- conductivity, malleability, durability, etc.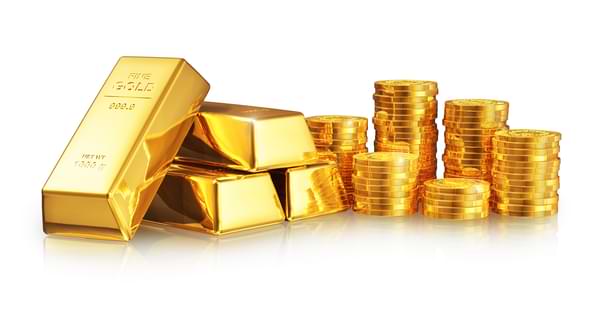 Why Invest in Gold?
It is highly resistant to heat and can also conduct electricity. It can easily be beaten into sheets and eventually into other shapes. A bullion coin is an ounce of gold coin. It is used by individuals and the government as a mode of payment. Gold value is determined in the market round the clock for all days of the week (24*7).
Whenever the hoarders want to sell, the supply of gold increases, and price drops. Similarly, when a buying trend takes place, the price of gold automatically increases. Gold is the ultimate safe-haven trade. Without any alteration with its purity, gold's price always seems to be on the hike.
Why Invest in Silver?
Made by combining copper, zinc, led, and other metals, silver becomes the second most popular metal to be traded. Silver has many uses and applications. Not only for individual investors, but it also attracts many industries.
Why Silver is so Important?
Being used in cell phones, computers, circuits, electrical appliances, etc. silver too is in high demand. Silver has more price fluctuations as compared to gold because it is used more as compared to gold. Even after being so volatile, silver is the ideal metal for beginners.
As it is cheaper than gold and fits into the budget of investors with tight pockets. Unlike gold, silver's price does not depend upon the buying and selling factor. It mostly depends upon any new invention or any other large scale project that requires silver for functioning. As the industrial demand for silver increases, its prices also tend to rise.
Why Invest in Platinum
Platinum is the most rarely found metal among the lot. Studies have accounted that gold's production amounts to 2,800 tons per annum whereas platinum is produced for just 250 tons per annum. Due to being highly resistant to heat platinum is the most demanded metal in the industrial sector. It is used in many industrial applications. This versatile precious metal has multiple uses.
Why Platinum
Apart from acting as a catalyst and reducing harmful emissions, it is also used for jewelry making. Platinum is beauty with brains in the true sense. On the one hand, the layman's lustrous finish is appreciated, and on the other, the geeks use it in the petroleum and computer industry. The automobile industry lays heavy reliance on platinum. Tenders of large scale projects fluctuate according to the platinum price charts in ounces.
This is why the price of platinum depends upon innovations and trends in running in the automobile sector. Platinum has two major mines worldwide- one is in South Africa and the other one in Russia. Its rarity and scarcity make it the most volatile precious metal.
Why Invest in Palladium?
Known as the sister group metal of platinum, palladium is comparatively less expensive. It comes from the group of elements that fall into the Platinum Group Metals (PGMs). Palladium attracts many investors, as it is 30 times more rare than gold.
Why Palladium?
The rarity of a metal automatically increases its value and demand. Having no other appropriate substitute, palladium is highly demanded as it is used in many electrical appliances and fuel cells. It is a lustrous, silvery metal that has prominent use in the manufacturing and electrical industry. It is harder than platinum and thus is more durable.
Palladium is not as famous as the other three precious metals, but investors take great joy in investing in palladium. Just as any new invention is announced, rates of palladium and platinum rise.
Ways of investing in precious metals:
1. ETFs aka Commodity Exchange Traded Funds-
Without receiving the metals in their physical form, the ETF lets you trade in gold, silver, and platinum. ETF is like a hamper that comprises various funds and keeps track of a particular commodity or index. The language of ETFs is quite different from other exchange platforms.
Here GLD and IAU refer to the movement in the price of gold. SLV keeps track of the price of silver, and PPLT is known to track platinum. This is a completely intangible phenomenon as one does not get the metal, i.e., gold, silver, and platinum, in their physical form.
2. General Stocks and Mutual Funds-
As a beginner, it is hard to understand the working of metals. They are more volatile as compared to stocks and shares. This is when a beginner can invest in stocks and funds concerning companies that are involved in mining a certain metal.
As a novice, one must not invest directly in the metals. It is easy to understand the functioning of these stocks. Just when the price of a metal inflates, the stock price rises. This is the easiest way to invest in metals with minimum risk. Initially, you must invest in the funds that comprise the stocks of mining companies.
3. Futures and Options-
Futures and options are like the wholesale market of stocks. They are known as derivatives and are by far the safest investment type. The working of options can be better understood by keeping the insurance policy fundamental in mind.
The one who sells acts as the insurance company and the one who buys becomes the party being insured. These are most suitable for investors who want to make big bets. As futures, as well as options, let you buy the stocks in the lot.
4. Bullion–
Everybody has heard of gold coins, bars, and biscuits being kept in the bank and other safety deposit boxes. This is the way to hoard metals. Many investors purchase metals in their physical form at times of low prices.
As soon as the prices take a hike, they sell these to the jewelers or other traders and earn marginal profits. Hoarding metals in the form of bullions has been the most favorite investment method and accumulation of wealth. However, it should have opted only when one has a place like vaults to keep these precious metals with utmost safety.
5. Certificates–
Certificates come into play overcoming the milestone of billions. These are papers that let you have the ownership of the desired quantity of any metal without having the trouble to keep it in physical form. These are a safe mode of investing in precious metals as they are for a predetermined tenure and ensure return on investment.
Ask yourselves a few questions like:-
Are there sufficient funds in my account to back such investments?
Which is the best way to invest in precious metals for the set budget and knowledge in hand?
Which among the three metals will be more profitable?
What kind of bullion must be bought?
Who can provide the best quality metals at affordable prices?
Refrences:

Investopedia – Precious metals gold silver platinum
Provident Metals- Precious metals resources beginners guide investment
Angel Broking An introduction to precious metal investments for beginners
The Balance – How and why to invest in precious metals
Ending note:
After one gets answers to the above questions, a beginner reaches the intermediate level in theoretical knowledge. But just theory is not enough. Gaining hands-on experience in investing in precious metals is essential.
At first, it will be rational to consult with an experienced investor and then set foot in this market. The market volatility can either lead to joyful profits or, in the worst scenario, to fearsome losses. Put in great thoughts and education while exploring the precious metals market. Happy investing!
---
Disclaimer: The article above does not represent investment advice or an investment proposal and should not be acknowledged as so. The information beforehand does not constitute an encouragement to trade, and it does not warrant or foretell the future performance of the markets. The investor remains singly responsible for the risk of their conclusions. The analysis and remark displayed do not involve any consideration of your particular investment goals, economic situations, or requirements.