Premium Bonds – When Is the Best Time to Invest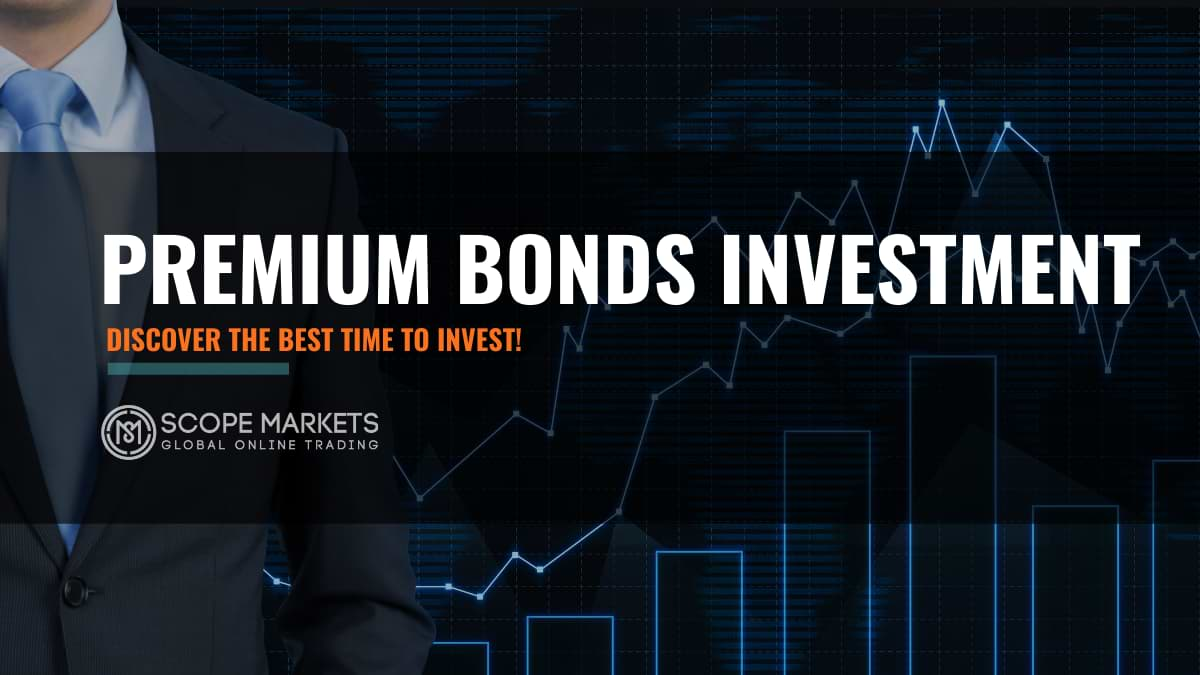 Premium Bonds are now held by approximately 23 million people in the UK. Here, you will know everything about these bonds. Such as what are premium bonds, when they are best to invest, and how to proceed with buying or selling them, etc.
Premium Bonds- Meaning and Significance
Premium bonds are a National Savings & Investments stock. Where each £1 you invest in it gets an individual number. And, all numbers are then kept into a draw every month to win cash rewards.
For the opportunity to gain a bigger reward – which is tax-free and has value £25 to £1m – you lose an interest rate. Thus, while your money would not be increasing when it's spent, you are in the possibility to win up to £1m.
But, as it is a lottery, there is also a possibility you could gain nothing. And, your money is not safeguarded from the diminishing impacts of inflation. You can buy bonds for children, grand-children or great-grand-children up to the age of 16. NS&I is upheld by the Treasury, thus, 100% of your cash is safe.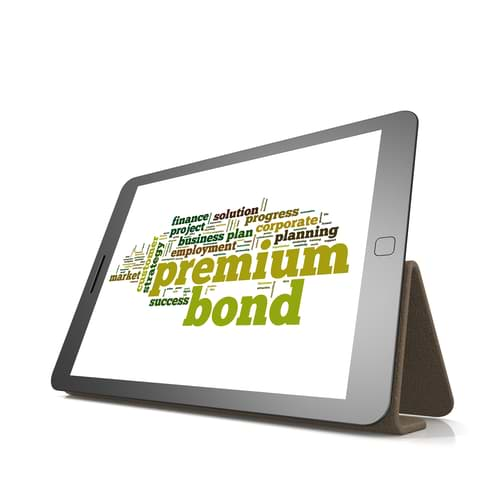 The Goverment Investment Figure
A person making an investment in Premium bonds generally makes government investment. The government doesn't give the bondholders interest. In its place, they give cash into a fund called the prize fund. Also, give the bondholder a chance to win tax-free rewards.
An individual investing in these bonds should keep in mind that these bonds cannot be held together by 2 persons. Also, a person can't transfer these bonds to other people. But, the key benefit of this type of bond is that an individual can draw it whenever he needs it.
An individual can buy these bonds both on the phone or by writing an application to the local post office. But, an individual who wants to buy Premium bonds can also take the form online. Premium bonds are usually traded in numbers of £10.
An individual investing in this type of bond needs to do the smallest expense of £100. Yet, the investment in the condition of these bonds can be as expensive as £30,000. Anybody who is sixteen years or more can be the best fit for doing investment in these kinds of bonds. Also, in the condition of children under sixteen years, Premium bonds are generally bought by their parents.
Work Process of Premium Bonds
For buying you will need an amount of £25.
You may buy bonds until you get the biggest holding point of £50,000.
You get a single bond amount for each £1 spent. Thus, if you keep £100, then you will get 100 bond aggregates (each having a possibility to earn a reward).
Once kept for a complete month, bonds are born in a daily draw and you have a possibility of winning a cash reward.
You may buy bonds for yourself or on part of your kids, grandchildren, or great-grandchildren. You have to buy at least 16 to get Premium Bonds for you.
When You Can Buy or Get Premium Bonds?
You can buy Premium Bonds if you:
Need a chance to get duty-free cash rewards in a daily draw.
If you are a parent, trustee, grandparent, or great grandparent wishing to buy for a kid below 16 years of age.
Having a sum of at least £25 or more to buy.
Also, premium bonds may not be for you if you need:
A daily interest.
Assured profits.
Care about the effect of expansion on your gains.
Premium Bonds- Are they worth investing in or not?
All the cash you invest in these bonds is safe.
There is a very small possibility you could get a very high duty-free interest.

You will not make a daily profit on your bonds. So, people who get Premium Bonds would make only a small sum as a ratio of the amount they share.

Except you get one of the huge prizes, your income is not likely to overcome expansion. In different words, your cash definitely would not grow much to keep up with increasing costs. And, have a similar buying power above time because of it getting destroyed by expansion.
A premium bond owner lends money to the government. In place of giving interest to bond owners, the government funds cash into a prize capital. And, gives the bond owner a possibility to earn duty-free rewards. Premium bonds cannot get held in shared names and are not assignable to other people. One of the biggest benefits is that all or a section of premium bonds can get refunded any time you wish.
Interest that you Get By investing in Premium Bonds
The yearly prize reserve interest rate increased to 1.4% in December 2017. But premium bonds do not actually give any interest rate on the cash you keep. Rather, working out the possibility of winning rewards, spread crossways each £1 bonus. Also, how much cash is relevant for grabs, a normal 1.4% rate has been assessed.
Thus, while successful people may get the equal of 1.4%, or more than that. The normal person would get less than this, or nothing in any way. Daily prizes begin at £25 and there are two £1m daily prizes. The whole prize pool is different month-by-month. Although the number of prizes granted improved in December 2017.
Prospects of Winning a Prize
National Savings and Investments stock says the possibilities of getting £1m over the plan of a year – or twelve-monthly bonus draws – are one in 35,973,177 if you have bonds of worth £100. If you have invested £1,000, then chances of gaining are one in 3,596,632 – and if you get £50,000 in bonds, then it's one in 70,748.
Thus, don't start waiting on any fantasies of cars, property, ships, or quitting your work further.
Getting the cheapest reward of £25 is a one in 24,500 possibilities every month for a £1 bond amount. And, one in 245 if you hold £100 spent – increasing to one in 2,042. And, one in twenty, each, more than a year. Again, do not hurry to buy from your preferred takeaway.
For those having £50,000 of Premium Bonds, then by normal luck, it's a practical reality that you would get at least £250 for over a year. And, there's a one in 1.15 possibility every month of getting almost £25.
Yet, these kinds of considerations are critical – and must not be trusted. This is due to there being many rewards every month. For instance, you could get various £25 prizes. There are approximately 3.5m of these in each standoff or draw plus a £1,000 reward. Also, even bail a £50,000 reward, all in a similar month.
The worth of the whole bonus draw also varies every month. Because it shows the number of bonds that clients have. Also, National Saving and Investment Stock varies the draw now and then. For example, the number of rewards of every value.
Is There Any Chance to Lose Money with Premium Bonds?
No. NS&I is upheld by the repository, apart from a bank, so all of your money is safe. So if you are not lucky and never win, then the sum you keep into Premium Bonds stays secure. Even if, not certainly in sense of the true worth of the cash. Except you get enough to carry with the inflation rate, then your money is actually contracting in sense of what it can purchase.
Provided by the UK government's NS&I plan, the premium bond is a simple and safe method to save cash. Altogether with a chance of getting duty-free rewards. It assures shareholders that their capital stays 100% secure.
Premium Bond Compared With Putting Cash in a Savings Account
The most touching thing these bonds ought to an interest rate is their seasonal bonus fund interest rate, which is at the current 1.4%. This suggests the normal bonus payout. But as described above, the chances of getting nothing can be huge.
As it relies on how much money you have invested. Also, the estimates are not candid. The interest rate is quite for normal luck and an ordinary client. It doesn't signify anything to individuals who do not get anything. For them, the rate of interest is 0.
But, the yearly prize allowance rate can be practised as a pattern when evaluating Premium Bonds to keep cash in a savings account. Where you get an assurance of receiving interest.
Conclusion
Premium Bonds, we can say, are all about your intellect. They safeguard your money. Thus, even if the returns don't appear good, then it's nice to keep a non-essential part of your money in them. Given you're informed that it's more for fun than profits.
Before choosing, you can use the calculator to find out the actual benefits. If you are eager to take a chance next to that, then it's good. Several people often recall that I am expected to get approximately 1.4%. Also, there is a small possibility of getting a million.
But, the key point is that this is not true. You are actually expected to get somewhat very less than 1.4%. Also, there is no possibility of getting a million. If you understand and you are all set with this, then putting money into a Premium Bond is not a bad idea.
References:

The times – Are premium bonds good investment/
Which – Premium bonds
Money Advice Service – Premium bonds
---
Disclaimer: The article above does not represent investment advice or an investment proposal and should not be acknowledged as so. The information beforehand does not constitute an encouragement to trade, and it does not warrant or foretell the future performance of the markets. The investor remains singly responsible for the risk of their conclusions. The analysis and remark displayed do not involve any consideration of your particular investment goals, economic situations, or requirements.