Are stocks and bonds profitable as compared to cryptocurrencies?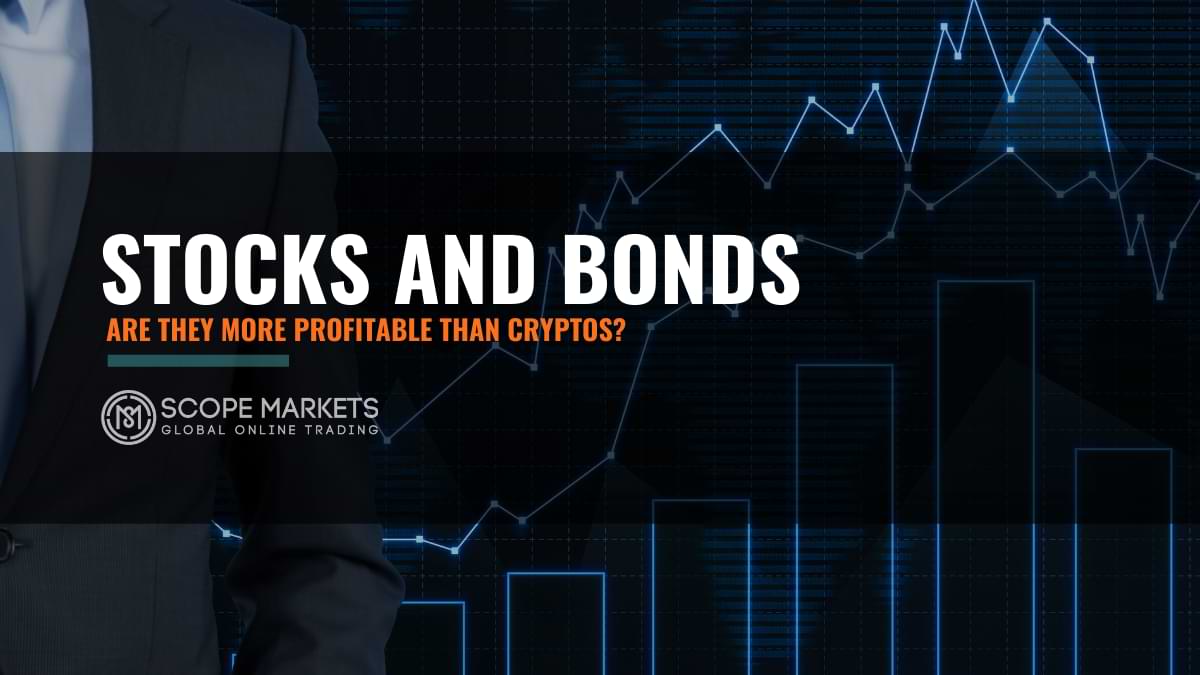 Investors who get worried about the stock market might be considering other investments. But, when it comes to cryptocurrencies, it is necessary to check your goals and risk threshold.
So, before investing in stocks or cryptocurrencies, it is a must to know both very well. Here, we have compared each of them to know which one is profitable for you:
Know everything about stocks
Companies that want to go public provide ownership in the kind of shares to the normal public. This is the fundamental idea of holding stocks. For example, when a person buys five shares of any company, they become a limited owner of that company.
If the company is profitable, it will generally share its profit with shareholders. A profitable organization has a higher stock price than peer-organizations that aren't successful. Thus, how well a business does in a sense of profitability is significant to its price of the stock.
Investors of the 21st century have an array of investment possibilities. That is with a large offering of mutual funds, ETFs, cryptocurrencies, stocks and bonds. Various investors see both the stock market and the cryptocurrency market as ripe opportunities. That will give full returns.
Before giving out cash, investors should know the history and similarities. As well as the difference between these two. Cryptocurrency lovers are fast to point out the huge gains in the place. Main digital currencies such as bitcoin scaled by orders of the degree of value, to the extent of months.
Conventional investors are more probable to practice discretion. And, it's when we talk about digital money investments. Some of the names in investing have suggested that digital money is nothing.
Cryptocurrencies are a Currency
Cryptocurrencies are a currency exchanged from a person to another online. And, that is without a mediator such as a bank or government. It is the same as the wild, Wild West of the online world. Also, there is no marshal to support the regulation.
Let us consider it this way. Suppose, you are thinking of visiting Germany for a 2-week holiday and exchange $1,000 USD to Euros. How do you notice the exchange rate of these two currencies? Possibilities are that it won't part with your decision as good as the complete timing of your holiday. And, that depends on your wants, demands, and possible days of vacations.
If the market rate becomes more convenient when you change back. And, you wind up with a profit of $5, you will not think of that as an ROI. Nor various investors have a meaningful stake in forex as a part of their whole portfolio. Although it is well-known to occur.
At its base, despite being digital in many ways, Bitcoin and its peers are still only currencies. They are only meant to get used such as currency in the kind of exchange for products and services. This makes them distinct from various investments. For instance, they are more related to property. Then, you may buy a stake in an unrestricted company or buy a part of real estate. Also, you can get profit from your possession of those stakes.
With Stocks, Growing Markets Jumped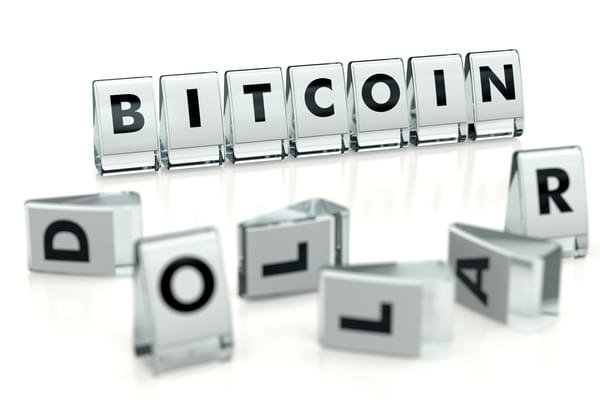 In the stocks' world, less developed and growing markets were the ones that placed the huge profit in 2017. Argentina saw a 77.7% profit, whereas Mongolia got 68.9% and Kazakhstan increased by 59.3%.
This can be useless for a few investors since there are limits to investments in many of these exchanges. Even so, in place of these daily remarkable results, the returns were deficient. It is like when evaluated to those in the digital exchange space.
The point that there are global barriers to investing in the stock market. And, they may also perform into the growth in the prevalence of digital currencies, as well. The virtual currencies are much chaotic and decentralized. Thus, investors can take part in markets around the world with ease. They can also access their investments and buy or sell at any time of day.
Anybody can create a cryptocurrency, while special groups issue stocks
Cryptocurrencies are digital money that individuals use as expenses and for buying online. You convert real currency, such as dollars, to buy coins of a given cryptocurrency.
Cryptocurrency investment is the same as converting your money into a different country. Litecoin, Bitcoin, and Ether are some examples of forex currencies. And, these currencies work in a very particular context within definite digital communities.
The reason behind Cryptocurrency's popularity as an innovative tech is that anybody can create a blockchain. Various long-term digital currencies like Dogecoin were actually created by annoyed programmers.
As anybody can create a blockchain token, it is quite easy to start your individual ICO. The same thing does not apply for stocks. And, particularly those traded on the NASDAQ, NYSE, or Dow Jones Industrial Average.
When stocks enter the market, they need to get cleared by government organizations. They also need to comply with definite rules before they can even tap the market.
Trade 50+ popular shares with low margin requirements.
Risk Comparison of stocks and cryptocurrencies
Like as not, each investment alternative has a few risks that vary from one asset to another. When we compare stocks and cryptocurrencies in the sense of risk. Then, we can find out that cryptocurrencies are very risky in comparison to stocks.
As there is a definite data for stocks and bonds that you can use to foretell where the cost will go. But, there is nothing unique about cryptocurrencies. That is where cryptocurrencies fall short in offering predictability. There can be a prediction made in stocks, but there is no assurance. But still, there are a few possibilities that you may consider as a method of assessing the risk factor.
Cryptocurrencies always remain random as it works on the base of supply and demand. Once again, there are no rules and cryptocurrencies are the latest investment alternatives. Furthermore, there are many chances of money laundering, false activities linked to cryptocurrencies. It is due to people who don't have enough knowledge related to this market.
Still, it wholly relies on your risk threshold if you want to take a higher risk than you can.
Comparison in the sense of infrastructure and history
You cannot foretell the future of any investment alternative by considering the past. Anyhow, you can get a view on how the investment chances have worked in the previous time, thus to make a choice.
Cryptocurrencies have come into the market 10 years before. While stocks are in existence over hundreds of years. Thus, the stock market is good as many investors are using it for a very long time. It has an installed base, which makes it more stable. Hence the stock market is more trustworthy than cryptocurrencies in the historical setting.
Comparison in the sense of reward
Various traders argue that you will get a huge return in Bitcoin than stocks. And, yes, it's true to some extent. Because cryptocurrencies have brought up a change in the antiquity of investment. The return is definitely magnificent, but only some cryptocurrencies involve that potential.
Investing in any cryptocurrency cannot give you such ROI. The key cause for the return is the bitcoin debacle that actually performed very well in 2017. After which individuals are more attentive to exploring these cryptocurrencies. As that can provide a huge return on investment.
But, if you don't want to take a big risk and earn nice profits, but in the long-term. Then, you must go for the stock market except there is assurance in the cryptocurrency market.
Comparing the whole
If you, on the whole, compare the assets, your key investment must be on the stocks. As there is an organized structure, law, parity, and less risk linked to fraud. Thus, cryptocurrencies should not be your key asset in your trading portfolio.
If you wish to change your investment option then you can add cryptocurrencies as well. But, ensure you check your risk limit and amount of risk you are ready to take on cryptocurrencies.
When you think of cryptocurrencies, think as you will lose all the investment in it. As that is much variable and subtle particularly bitcoin.
A huge difference is that stocks and bonds are not the same as cryptocurrency. And, investors can use cryptocurrencies for buying goods or services. This number of crypto-accepting organizations also grows well. Stocks, as their historic ownership, will always stay significant. Like the growth of cryptocurrency in distribution, blockchain. Also, cryptocurrency sites will proceed to generalize both cryptocurrency investing and the market.
Conclusion
Both cryptocurrencies and stocks share fundamental economic relations. Their prices are susceptible to demand and supply. If most of the people are eager to buy definite cryptocurrencies or stocks. Then, these particular prices will grow and all the same. If investors think that a particular company will do well in the prospect. And, it's due to a superior product or sound leadership. They will pay a reward for the stock price. Since they are expecting either increased returns in dividends. Or a more expensive stock price down the way.
Furthermore, if investors think that a definite cryptocurrency will furnish a significant function. Then, that will increase the worth of that cryptocurrency. Later, they will not wait to add this cryptocurrency to their trading portfolio. Finally, investors use arbitrage strategies-buying low and selling high. And, it is when trading both stocks and cryptocurrencies.
References:

Chrishogan 360 – Investing in cryptocurrency
The blockchain – Stocks versus cryptocurrencies what you should be investing in
Vocal media – 10 major differences between crypto and stocks
The balance – Should you invest in stocks or bitcoin
Investopedia – How did cryptocurrencies perform compared stocks
Investorideas – Stock Market VS Cryptocurrency
Due – How does crypto investing compare to other investments
---
Disclaimer: This material is a marketing communication and shall not in any case be construed as an investment advice, investment recommendation or presentation of an investment strategy. The marketing communication is prepared without taking into consideration the individual investors personal circumstances, investment experience or current financial situation. Any information contained therein in regardsto past performance or future forecasts does not constitute a reliable indicator of future performance, as circumstances may change over time. Scope Markets shall not accept any responsibility for any losses of investors due to the use and the content of the abovementioned information. Please note that forex trading and trading in other leveraged products involves a significant level of risk and is not suitable for all investors.