Best Way to Invest in Stocks in Vietnam?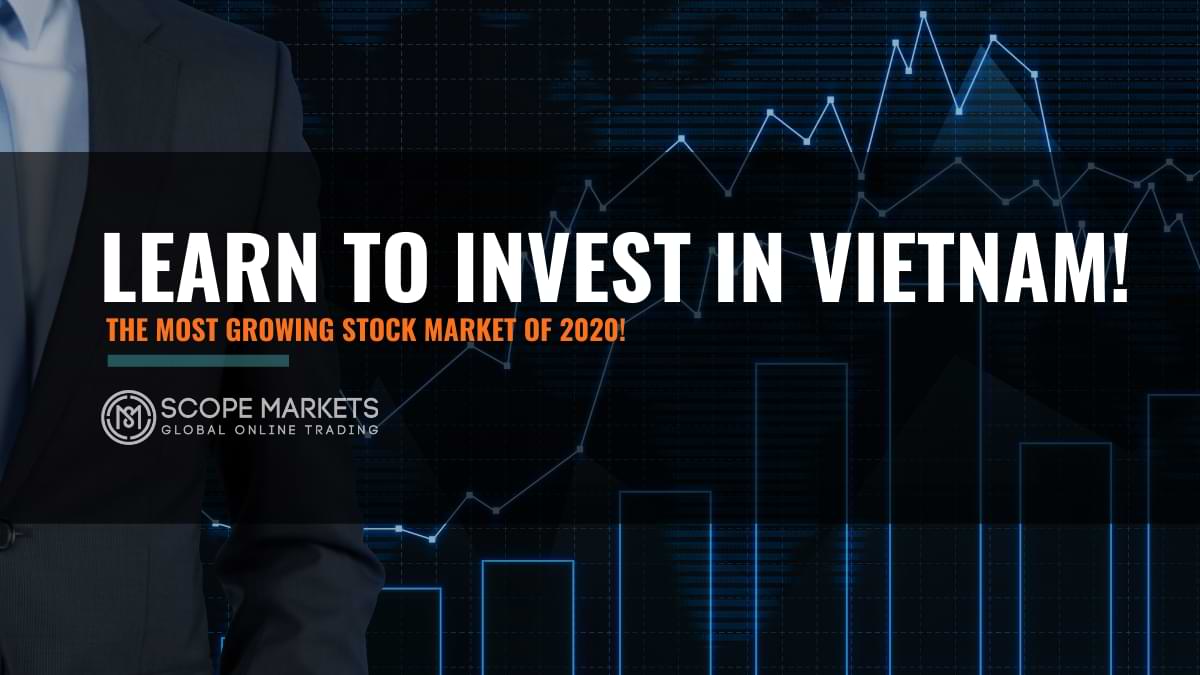 The stock market of Vietnam has been on shareholder's or investor's radars for a period. Vietnam is a country located in Southeast Asia. Its prevalence is somewhat because of connections to China in the 1980s and 1990s. That was all through its many previous phases of financial growth.
Equities and currencies all over Asia have gone through a roller-coaster ride lately. While the Vietnam stock market is Asia's biggest exchanges in areas such as Thailand and Hong Kong.
The key issue that halts foreigners from investing in stocks in Vietnam is that it's difficult. Together with a need for market data, a big bureaucracy has kept Vietnam's investment market back.

Governments have taken steps to fix these problems. Banks have currently become friendly toward outside investors (even non-residents) in Vietnam. Whereas the government made its regulations easier.
The Ho Chi Minh Stocks in Vietnam
Lifted all limits on different ownerships in 2015. The government of Vietnam is now in the means of privatizing many state-held businesses as well.
The sites of different stock brokerages and state agencies are available in English. Their position generally remains lower, and there are still many Vietnamese data.
With that stated, there have been big changes in Vietnam's equity markets more than in the past time or so. These modifications are making it very easy for foreigners to put money in Vietnam.

Buying stocks is a single viable alternative for a few foreign investors. Indeed, since you cannot have freehold real estate in Vietnam.
In contradiction with countries in Southeast Asia, Vietnam has 2 main stock exchanges. The Ho Chi Minh Stock Exchange or HOSE, together with the smaller Hanoi Stock Exchange or HSX.
Between these 2 exchanges, you can buy about 700 diverse stocks in Vietnam. That is a huge choice for a bounded market.
All About Growing Economy of Vietnam
The stocks in Vietnam's market started as a big farming feudal system. And, it was to French colonialism in the mid-19th century. After the country's areas produced very diverse markets, they further separated in 1954. That is with the north enfolding state ownership and the south enfolding capitalism. Finally, fixing the stage for the war in Vietnam.
In the 1970s and 1990s, Vietnam was a significant part of Comecon. And as much reliant on the Soviet Union and its partners. The dismissal of Comecon led to trade easing, money decline, and economic growth plan. During the next 1990s, tens of thousands of businesses were then built, and the market grew at a quick clip.
The growth fast came to an unexpected end throughout the Asian Economic Crisis in 1997. Thereby forcing the nation to concentrate on macroeconomic balance apart from growth. After that, the economy has grown to a GDP of $219.8 billion. Also, solid credit grade, big exports to the U.S., and average common debt related to its development rates.
The country's market is much reliant on FDI to bring in money from abroad. But that money has been making powerful business growth. A reputed tax consultant firm predicted that the country may be the fast-growing market. That is with a possible yearly GDP development rate of 5.2%. And that would make it the world's 20th biggest market by 2050.
A Few Different Ways to Invest in Stocks in Vietnam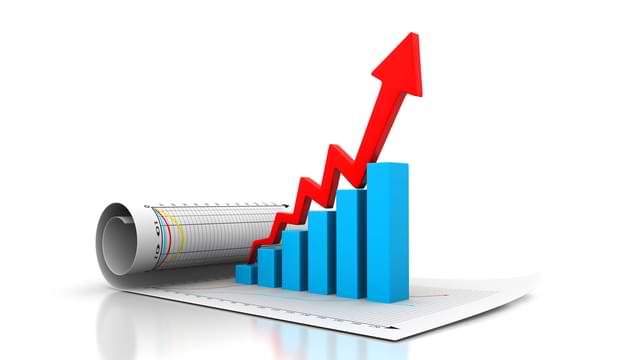 1. Rising Market Investment in Mutual Funds
One alternative is to buy shares in growing or hinterland market stocks. Based in the US, these funds invest in developing firms in markets. And these markets are Thailand, Vietnam, Costa Rica, Poland, and Colombia. In most developing and hinterland markets, stocks in Vietnam are very inadequate. That is generally less than 3% of endowed funds. The size of the investment is in other more convenient nations.
2. Investing in ETFs or Exchange Traded Fund
The simplest method to invest in stocks in Vietnam is through ETFs. That provides a quick change in a sole U.S.-traded agreement, with $387.7 million in equities below management and a simple NER. The Market Vectors Vietnam ETF is a popular stock. It is best for investors who are looking for exposure.

The MVV Exchange-traded funds offer exposure to wholly traded organizations. That gets accommodated and indexed in Vietnam. And produce at least 50% of its wealth from the nation. As of December 2015, the stock held almost 30 diverse organizations. That involves 44% of economies, 15% power, and 14% buyer staples, among diverse sectors.
Whereas this is one of the unique ETFs giving revelation to the stocks in Vietnam. Thus, investors get details that the fund is common in financials and small-cap stocks. These circumstances may create investors in the fund much exposed to financial matters. For example, interest rate modifications. Whereas feeling huge levity than bigger blue-chip investments.
Investors can also put money into an exchange-traded fund or ETF. That is, with shares sold or bought, that is the same as shares of stock. At present, there is a particularly single ETF dedicated to Vietnamese expenses. Also, it is above all aimed at traders. The ETF is not wholly bound to Vietnamese investments. That is with approximately 30% of the fund bought outside of the nation. Moreover, this stock uses passive funding. And, that could be troublesome to investors. That is for investors who think that an active method is more useful in a novel Vietnamese market.
3. Mutual Fund Investment and U.S. Broker
At present, there is no Vietnamese mutual fund available in the US. This wholly managed fund will let investors simple access. As well as liquidity in the Vietnam stock market. Investing in a U.S. stockbroker can be challenging for different reasons. Definitely, there are no U.S. retail agents who have quick access to the Vietnam stock exchange.
4. Regional Broker of Vietnam
Usual and quick access will be with a regional Vietnamese broker. Investors should read the favor process before buying stocks right from the stock exchange. Outside investors need to complete an enrollment form. That is an applicant's data sheet and a history check for illegal activity. There are disadvantages to investing via a regional brokerage. For instance, Vietnamese brokerages offer a tiny monthly report. There are many risks linked to investing in Vietnam. A U.S.-based fiscal advisor with the thought of market requirements in Vietnam should get advised.
5. Corporate Investments of stocks in Vietnam
Enterprise Investments in Vietnam is one more closely-ended medium. Also, extended running stocks in Vietnam are available on LSE, began in 1995. It, in essence, invests in openly-listed and pre-IPO firms in Vietnam. Signifying that it offers some exposure to an individual investor. But, it may fund up to 20% of its NAV in firms that run in Laos and Cambodia. The stock looks to exceed the VN Index Whole Return in USD term on a three-year basis.
Over half of its expenses are in banks as well as real estate. Its three holdings are in the telecom retailer, biggest retail property, and bank ACB.
Enterprise Investments in Vietnam does not fund a dividend. And, also reinvests any payoffs it gets from its expenses. But, it conducts stock buybacks.
Risks and Opportunities of the Stocks in Vietnam
Stocks in Vietnam are one of the fast-growing markets in the world. Also, bringing a record sum of FDI from abroad. More firms are trying to know what the nation has to give. All thanks to the nation's strong financial reforms. Also, in the long-term, Vietnam seems established to be one of a few countries. That is daily, bringing production work going out of China.

But, investment in stocks in Vietnam also comes with different risks. Particularly for outside investors who don't have enough knowledge related to the country. The business war is getting merged outcomes for Vietnam. And, thus that continues as a risk in the year 2020. Since it does the future for Trump to aim Vietnam's big trading residue with the US. Additionally, when its people are young, it is fast aging. And that signifies directing the country's reward system is turning into a big problem.
The stocks of Vietnam provides an above-normal growth perspective. But, the risks are more than normal as well. That is why choosing a fund, or an ETF is practical. Because they offer extended exposure and reduced risk than investment on personal stocks.
References:

The Balance – A guide to investing in vietnam
Adam fayed – How to invest in the Vietnamese stock market
Vietnam advisors – How to invest in Vietnam
Invest Asian – Vietnam stock market
Final Words About Stocks In Vietnam
Vietnam is a quick and growing economy. And, that has been profiting from the US-China business war, until the present virus threat.
Real GDP development and stock market costs are not daily linked. And, the ordinary shareholder can get away with rising market development in a secure way. That is then holding cash of the stocks in Vietnam.
Trivial access to rising market development via a market stock is a prolific method. By which investors can invest in stocks in Vietnam.
Fixed well, if Vietnam, such as India and China, keeps rising. Then, the largest US and international firms will proceed to make more cash in the local exchange.
In a way, Amazon, Apple, and other players now generate a considerable sum of their profits in China. Thus, a similar thing could occur in South East Asia in the prospect.
If that doesn't take place, because of Vietnam's market doing not so good as anticipated. Then your risks get reduced in any condition.
---
Disclaimer: The article above does not represent investment advice or an investment proposal and should not be acknowledged as so. The information beforehand does not constitute an encouragement to trade, and it does not warrant or foretell the future performance of the markets. The investor remains singly responsible for the risk of their conclusions. The analysis and remark displayed do not involve any consideration of your particular investment goals, economic situations, or requirements.