The Bank of Canada Interest Rate Statement March 2021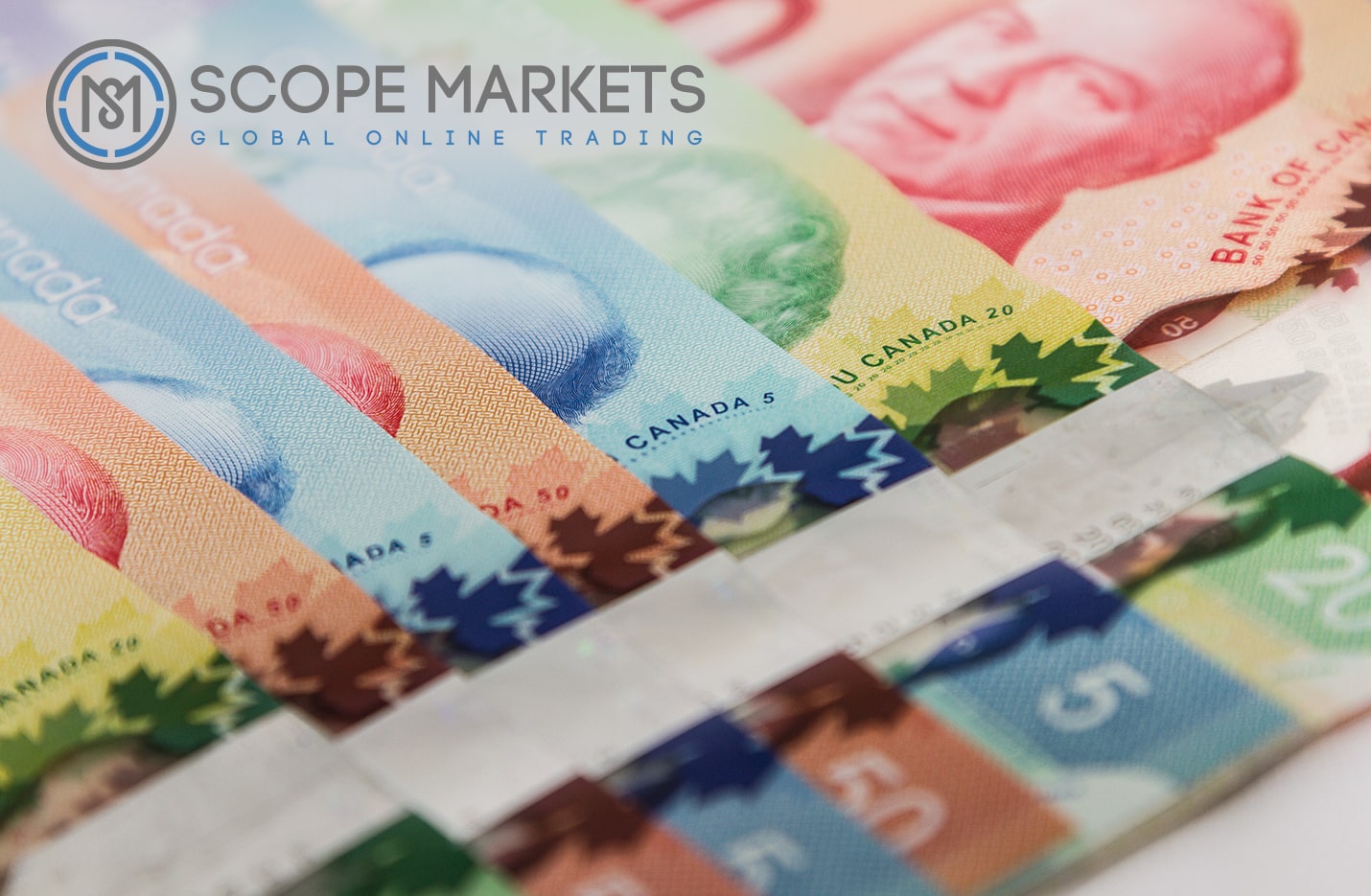 Key points
The Central Bank is likely to weigh in on its bond purchasing programme
USDCAD still remains under pressure from sellers
The Bank of Canada interest rate statement on Wednesday might remain unchanged at 0.25%. The USDCAD currency pair still feels the pressure even with the USD appreciating in the past days. Despite the pandemic and lockdowns, the Canadian economy has been able to stand firm. Positive leading economic data and surging oil prices have contributed largely to a strong Canadian dollar. Now the question is that since the economy is performing well, should the Central Bank continue its quantitative easing programme?
The Central Bank had bought provincial bonds as part of its strategy to checkmate rising yields and provide liquidity during the pandemic. About CAD$4 billion worth of bonds is being purchased each week. While confidence seems to grow about the economic recovery, the Central Bank will likely cut off its bond purchasing programme. With interest rates to remain unchanged, traders will be waiting to see the Central Bank's next move on quantitative easing. This could provide much-needed volatility for the Canadian dollar.
USDCAD technical outlook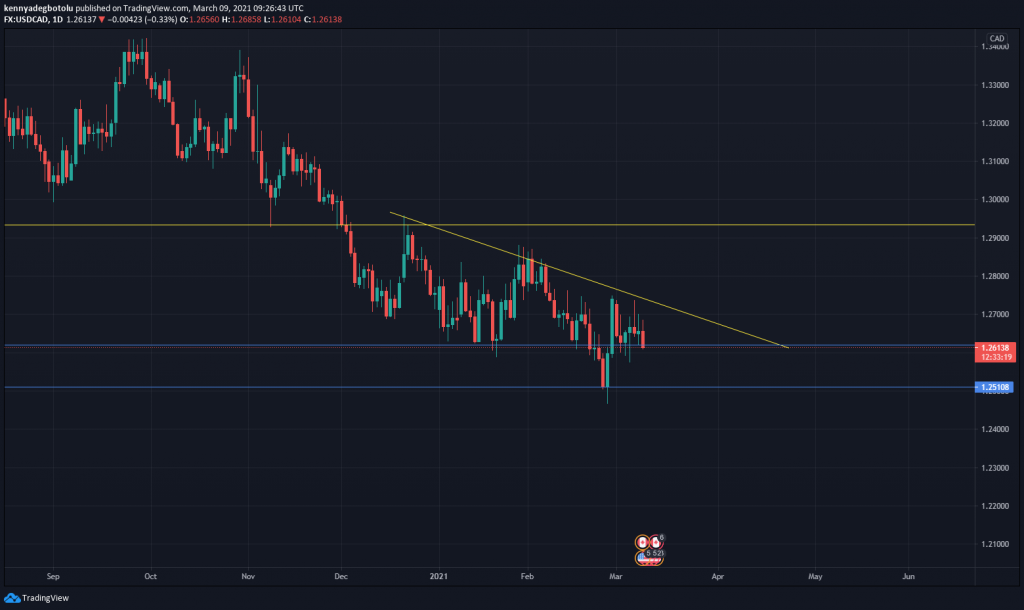 The USDCAD pair still remains under pressure on the daily time frame despite the US dollar appreciating as a result of rising bond yields. Price bounced off from 1.25108 level but has failed to breach the descending trend line, which runs from 22nd December 2020. Should bulls regain strength at the near-term support at 1.26135, the price is likely to head back towards the descending trend line. If Wednesday's data release provides the much-needed volatility to break out to the upside, then we could see the price appreciate to the next resistance level at 1.29344. However, should the bears continue to pressure the dollar, it is likely the price will revisit the 1.25108 support level.
---
Disclaimer: The article above does not represent investment advice or an investment proposal and should not be acknowledged as so. The information beforehand does not constitute an encouragement to trade, and it does not warrant or foretell the future performance of the markets. The investor remains singly responsible for the risk of their conclusions. The analysis and remark displayed do not involve any consideration of your particular investment goals, economic situations, or requirements.