The Bank of England Rate Decision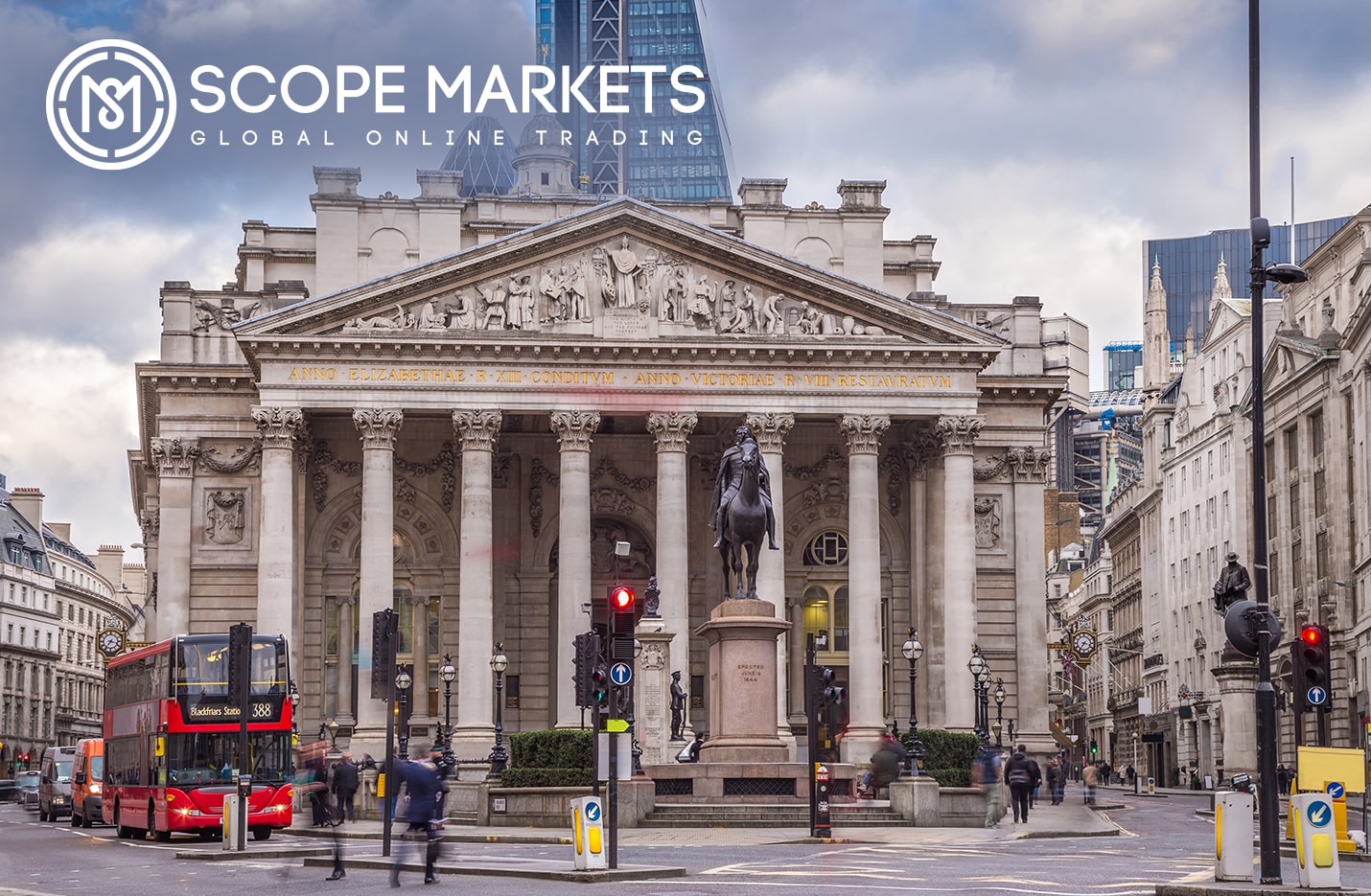 BoE is set to leave its interest rate unchanged on Thursday
The sterling will await to hear if Governor Bailey will abandon negative rates
The bank could give remarks on the success of vaccination scheme so far
BoE is expected to keep interest rates unchanged

The sterling bulls will have to wait until Thursday to find direction in the market as It remains a quiet week for the Pound. The BoE is set to discuss its interest rate policy and it will be voted on by the monetary policy committee. We expect the bank to keep the policy rate unchanged at 0.10% with all members of the committee expected to hold over voting to cut or raise – any wide changes in what the market expect could cause volatility in GBP markets.

Traders will wait to hear the Bank's plans for negative rates, with the issue of negative interest rates being a key one to help Sterling markets find direction. With the monetary statement set to provide a look at the health of U.K economy we will be focusing on the outlook for inflation and GDP from Governor Andrew Bailey in his press conference. Lockdown in the UK has gone on for far longer than many had expected with this bound to hit GDP forward guidance.

The comments on negative rate could be a key factor for Sterling bulls to continue on in 2021. Apart from the negative rate issue the Bank is set to make remarks on the state of the economy which could be a key for the market upbeat.

The vaccination scheme progress in the U.K and decline in the number of coronavirus cases could make the Banks life easier – but lockdown and outbreaks will continue to be a key factor for Sterling strength in Q1.
GBPUSD Technical Outlook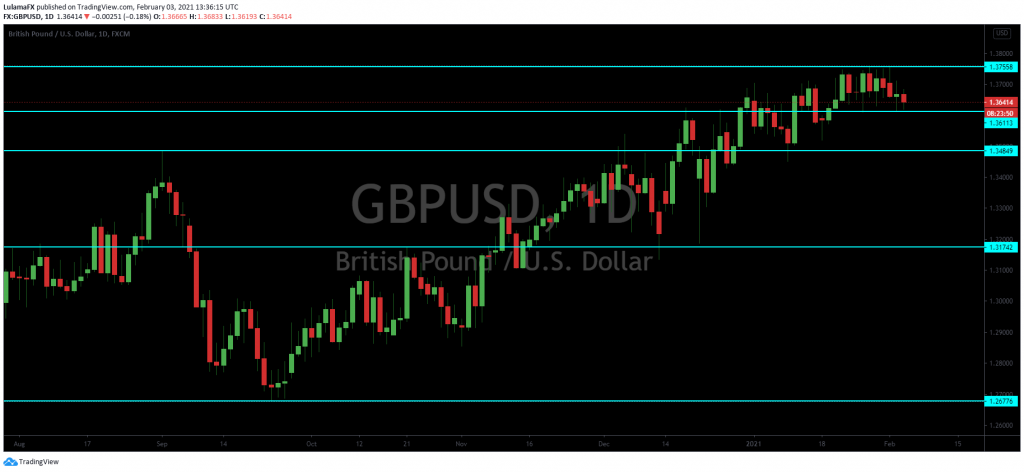 Cable (GBP/USD) has clearly been on a bullish rally from its lowest level in September 2020 at 1.26, plotting higher highs and higher lows to touch it's highest level at 1.3750 at the start of February. The rally in the Pound, especially against the US Dollar has recently slowed down with the market trading within a consolidation range between 1.37 and 1.36.

The sideways movement has been grinding for couple of days now. The noisy behavior is one of the key factors at the movement looking back at the rally and it does make sense that the market needs to go through a consolidation mode as it may struggle to break through a key resistance levels right away.
The BoE will provide a much-needed direction for the currency, with the bulls looking for a breakout above the 1.37 level to keep the bullish rally alive, the opposite could happen if the BoE expectations are not met or we see a much stronger mention of a negative rate policy. However, we will have to be in wait and see mode until then.
---
Disclaimer: The article above does not represent investment advice or an investment proposal and should not be acknowledged as so. The information beforehand does not constitute an encouragement to trade, and it does not warrant or foretell the future performance of the markets. The investor remains singly responsible for the risk of their conclusions. The analysis and remark displayed do not involve any consideration of your particular investment goals, economic situations, or requirements.