Top 5 Best Forex Strategies of 2020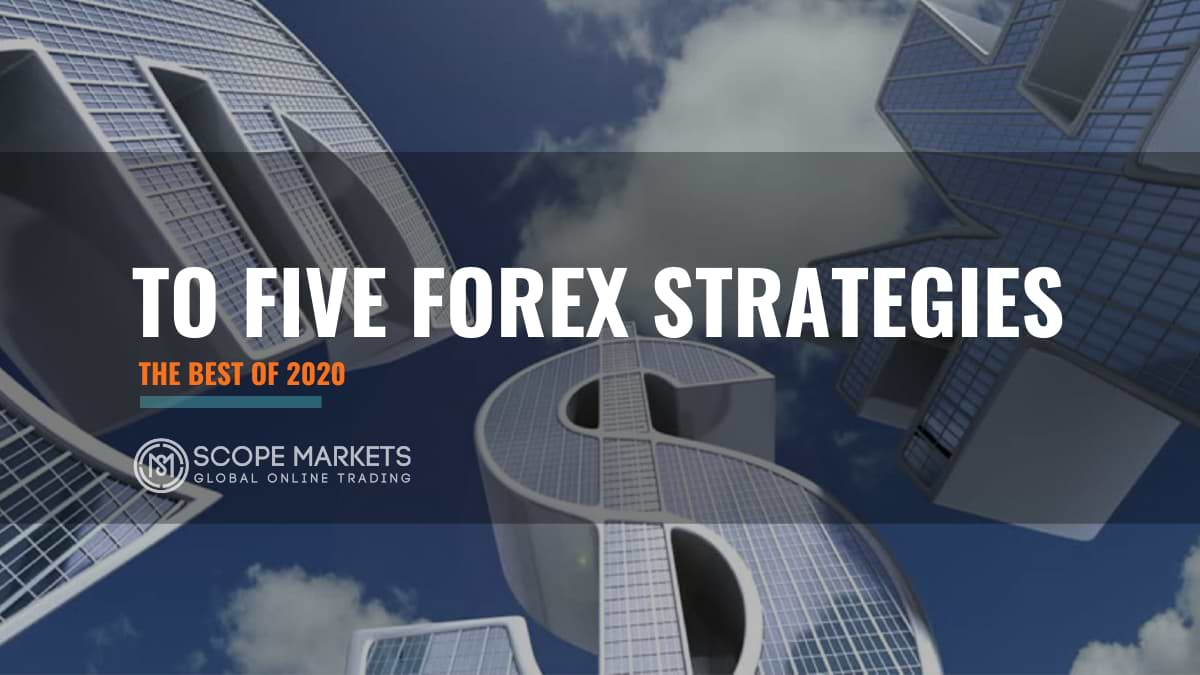 If you are trading forex without following any strategy, then it's like going on a trip with no map. As you not at all understand where your trading account will wind up. You might generate cash or lose cash, but you don't have any idea which is more probable to occur.
A key benefit of having a trading strategy is that you may take some of the inference out of trading exchanges.
A forex trading strategy helps you enter and exit trades. And, it is by using technical indicators to check essential price levels. Since we understand, there are many forex trading strategies present online.
Furthermore, various forex strategies need a small investment. And, that's not appropriate for many traders. So, we will talk about strategies that would offer you a profit without any problem.
Tips to Select the Best Forex Strategy
Choosing one of the best forex strategies is the most significant thing. That you may do to ensure your profitability as a forex currency trader. Thus, you will wish to select an effective strategy.
You will also need to choose a strategy that best matches your behavior and personality. As everybody doesn't like to see trading screens all day. Or feels comfortable with high-risk forex trading strategies.
Once you have selected one or more strategy alternatives, you must find how they work. First of all, check every strategy through back-checking. And, that any trader can do with forex trading platforms if he has programming knowledge.
Have expertise in your strategy in a demo account. And, that account many online forex brokers would let you open without any risk. If any forex strategy still looks effective, then you may begin trading them in a live account.
It is generally most helpful, to begin with, smaller trades. And, then manage your way up to a bigger sum. Since you get trust in the trading strategy's performance. Also, your capability to execute it in a fixed way when doing live trading.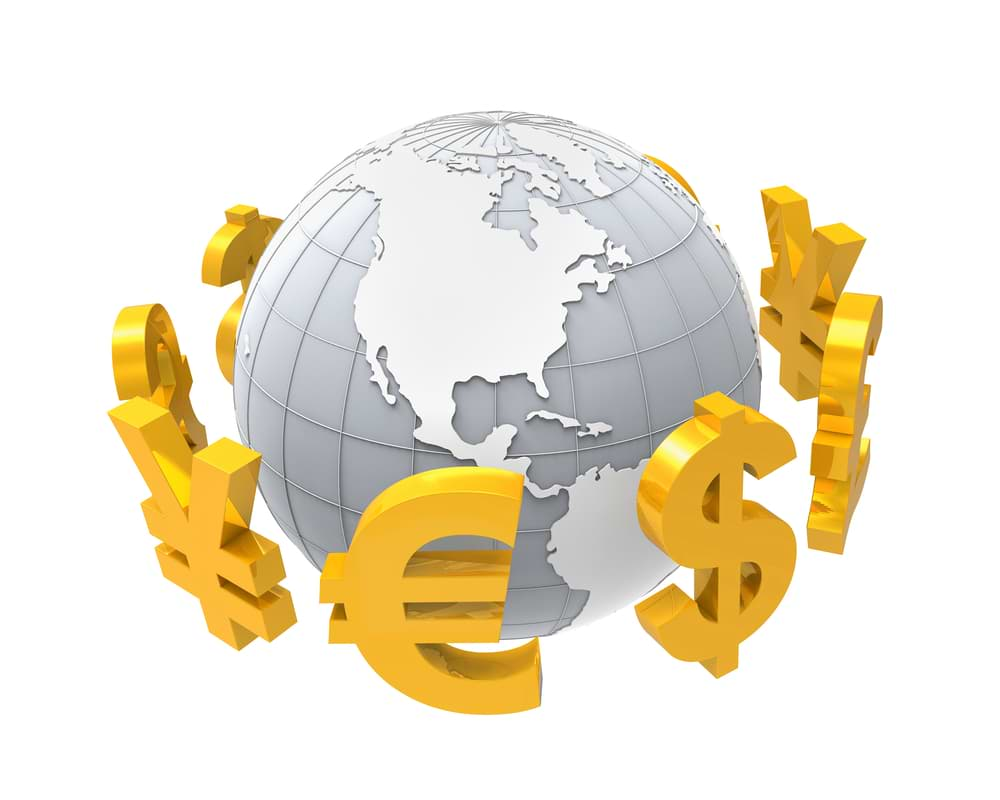 Best Forex Strategies to Follow in 2020
It is significant to know that trading is all about gaining and losing. And, there is always risk included. In a few cases, you could miss over your primary investment in a trade. There are no such trading strategies that will make you rich faster. Thus, do not fall for any fake headlines assuring you this. And, forex trading is not a get rich fast plan.
By trial and error and demo account, you can discover about the Forex market and yourself to get a proper style. It may also assist you to know the trading risks before making any change to a live trading account.
Various effective forex strategies are present online. But not each one is relevant for each trader. Choose one that best matches your specific situation. And, it includes your convenient time, character type, and risk threshold. Strategies given below rely on the time involved, varying from short to long-term.
So, here is the list of top 5 forex trading strategies that a trader should follow in 2020:
1. Scalping Strategy
It's a short term strategy that includes having various small profits on trading positions. This strategy is for a very small period. Scalpers must have ultra-quick response times. This very fast-moving and somewhat stressful movement may not match everybody.
Scalpers also check price graphs for patterns. Thus, that can assist them forecast prospective currency rate changes. They have a tendency to use very limited tick charts. They generally do their best using a broker. And, that is with fixed spreads, confirmed order executions, and small or 0 order slippage.
2. Day Trading- The Best Forex Strategy
A trader can use it only during a specific trading period. Day traders usually don't take late positions, thus, they close all trades every day. This helps in decreasing exposure to market activities. And, it's when the trader is careless to the market.
Many day traders use trading strategies relying on technical review on short-term charts. But, a popular strategy is breakout trading. Trades get activated when the exchange rate goes beyond a level for an exchange pair. And, are sure when brought by growth in volume.
The thirty-minute candlestick chart of GBP vs. USD pair represents a breakout. And, that is below the point of the lower of the two merging trend lines of a triangle layout. Note that trading size also improved when the breakout took place. Whereby proving it.
3. News Trading- A Significant Strategy
A few forex traders with extensive pockets and a generous craving for risk can use this strategy. Even though they are not perfect for forex learners. These tactics can rely on basic and technical studies. Also, they usually gain significant volatility. That is often noticed in the forex market shortly after the main news announcements.
News traders need to check financial calendars for significant news releases. They then observe the market almost before the occurrence. This is to know key resistance and support levels. Thus, they can react fast after the occurrence depending on the outcomes. News traders have to maintain discipline when checking their currency places. Also, often keep stop-loss and generate profit lines in the market.
An instance of a financial calendar and a data issue event that a news trader can use is U.S. Unemployment Requests. This data was particularly active when the COVID-19 abandonment in the United States. And, it created huge changes in the forex market after its announcement. Even if those jobs numbers were miserable.
Then, what meant much to the market was how the outcome reversed from the market's agreement.
The previous Unemployment Request figure was 3,176000. And, the anticipated number was 2,500000. And, then the outcome was so much worse than anticipated at 2,981000. This should have kept the pressure on the USD after its issue versus diverse currencies.
4. Momentum or Swing Trading- Is it the Best Strategy?
It's a mid-term trading strategy that targets capturing more market movements. Swing traders execute this by trading both with major trends and next to them. And, it's all when the market is changing. Thus, they must be eager to hold late positions.
Swing traders have a tendency to concentrate on entering and existing trade positions. And, these positions rely on momentum indicators that give buy and sell indications.
Traders make use of them to get oversold or overbought markets they may buy or sell. Swing traders may also buy along support or sell previous to resistance levels. And, that occur on the charts of the currency rate for an exchange pair.
Some generally used momentum signs involve MACD and RSI. The candlestick graph for the GBP/USD pair currency also shows the MACD and RSI.
5. Trend Trading- Is it Effective Forex Strategy?
It involves following the current trend or fractional movement in the market. And, it is for a specific exchange. This strategy includes buying on withdrawals in uptrends. Or trading on rallies in downtrends.
After a trend trader has considered a trading position, which is in the way of the trend. Then, they will carry it until the market reaches its target, or the trend begins to reverse. Traders use this strategy to secure their profits if a meaningful withdrawal emerges.
Various trend traders use technical review indicators. For example, the ADX or Average Directional Movement Indicator. Also, moving averages that disintegrate the price activity. Thus, they can determine trends. They may also use long and short-term MAs or Moving Averages. Also, look for crossovers to show a possible withdrawal.
The four-hour candlestick graph for EUR vs. JPY pair shows an upward trend in the process. And, that is after a notable decline with a ten-day moving average in red and the ADX in the indicator box.
Getting Started with Forex Trading
Cash management and your trading attitude are the main rationales for success. Take some time to instruct yourself related to those aspects of forex trading, as well.
When you are all set to start, then you need to visit the broker's site to create a demo account. Thus, you can begin to follow trading and discover how to use its trading interface. If you are sure of your forex strategies and the broker you selected. Then you can create and endow a live account to begin trading with real cash.
Final Words
To get success in the trading industry, each trader must follow a trading plan or strategy. And, he needs to pursue it as a consequence. But, the trading method is now a significant part of whole success in this practice.
The following difficulty is to put in place a trading strategy very well. Furthermore, to reduce the risk, traders must follow a cash management policy. And, that must have good credentials.
References

Benzinga – Best forex trading strategies
Forex ratings – Forex-strategies
---
Disclaimer: The article above does not represent investment advice or an investment proposal and should not be acknowledged as so. The information beforehand does not constitute an encouragement to trade, and it does not warrant or foretell the future performance of the markets. The investor remains singly responsible for the risk of their conclusions. The analysis and remark displayed do not involve any consideration of your particular investment goals, economic situations, or requirements.