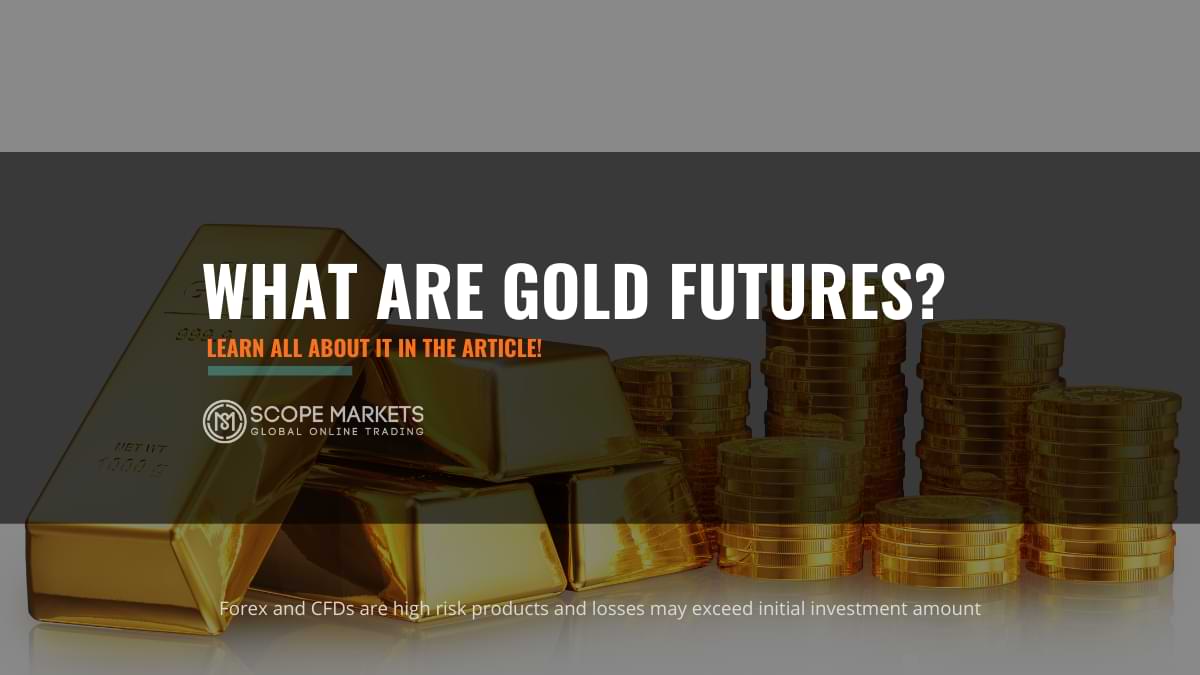 ---
The term gold futures state a deal to trade gold prices. It gets decided at present but with a future settlement date. Remember, neither you have to pay yet now (at least not the full amount), nor do the seller have to deliver gold right now.
In simpler terms, it is like a legal arrangement between the seller and buyer. To deliver gold in the future at an agreed-upon price. The future contract has fixed information such as quantity, quality, date, time, and delivery, and the price will be variable.
For instance, you are investing in gold, and you buy a particular size of the gold, for instance, 10 grams of gold. The price for the gold was$80.57, with a delivery of 5 months. Now the current price of 10gram of gold is $80.57, and at the time of delivery, the price of the gold is $87.28, which means she will save $6.71 at current rates. When talking about loss, if the price decreases from the rate of investment or the rate of buying the gold futures, there will be a loss to the investor.
Plus points of investing in Gold Futures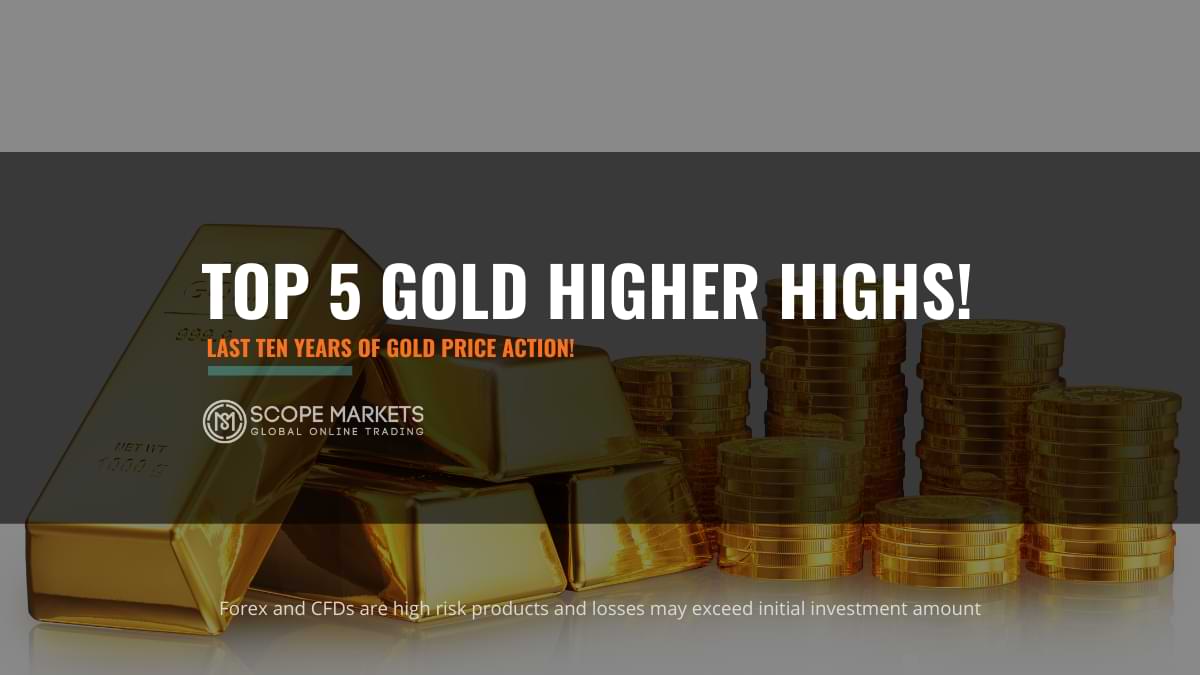 Meets future goals:
Living life with regular income and so many daily requirements increasing day by day. In all this, saving up for future needs is a difficult task. Investing in real estate is impossible with a low amount, investing in physical gold. It safeguards the future crisis and the need for money.
No physical storing:
Gold futures don't allow any physical contact with the gold in the present time. Don't worry about the restoration or space. The insecurity and fear of gold getting stolen won't be an issue anymore.
Fence against inflation:
With the rise of inflation, the currencies rate gets lowered at an enormous rate compared to gold. Secure your investment without worries about what is going on around the world and its economy.
Easy buying and selling
Gold is a valuable asset all over the globe. It's available to deal with, approach your jeweler who is a trusted one, and provide a good deal in future price. The seller should be known enough to manage the date and time convenient to you whenever you need it.
Gold Futures – Easy liquidity:
Liquidation is why many people prefer Gold Futures. One can withdraw money from their gold investments anytime. Life may offer any obstacle, financial needs may never stop, and gold is the only way for liquidation.
Drawbacks of investing in Gold Futures.
● No actual value created: Gold futures does not create any profit or increase in value. It depends on a simple belief of time and an assumption of getting a perfect buyer at higher prices.
● No contribution to the economy" The gold futures are unlike any equity or bonds or bank deposits that can contribute to economic growth. And make a difference in our country for it's a development which is a useless task in the sense of contribution or profit to the nation. They can't be used in the production(with the exception of jewelry ) as other commodities(like silver), which has a very important role in the production
● Mere alternate currency: The actual credit or value of the gold that can raise does not happen in real life. This is because gold in itself is a metal and can not change or increase on its own. Unless a buyer purchases it a higher amount in the future. Hence gold here becomes an alternate currency or means of exchange.
Risks tagged along with Gold Futures-
Gold indeed can be the most demanded asset for people, but it is also followed by various risks. One must take a thorough check on these risks before investing in gold futures.
● Prices of gold may fluctuate. The gold value can inflate, with which investors may seem to have huge profits, but at the same time, there's no guarantee about the price drop. With a significant price drop, traders can lose their money on the investments they have made.
● The risk of the market going unstable are high because of the volatility of the futures trade.
● There are chances of default risk when opting to go for gold futures.
Demand For Gold
Calculating an estimate in the year 2019, around 750 tonnes of gold was purchased in India. This significant number makes gold one of the precious elements in India and all over the world. Gold in India is used as an essential element in ornaments. Gold is one of the most popular materials used for making jewelry and is also a form of investment offering high returns. It is one of the safest investments one can look forward to investing in.
Considerable key-points before investing in Gold Futures-
ETF or gold stocks, mutual funds, and futures trades are three options available to investors opting to invest in gold. The future market comes along with fewer concerns when compared to the physical gold market.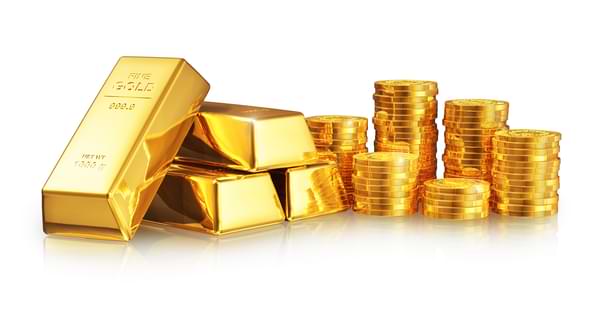 Possession of physical gold can lead to security threats like theft, which makes gold futures a much risk-free option to invest in. Gold futures mean investing in gold without actually having physical gold with you, for lesser security concerns. Investment in the gold futures can be made till the time of their maturity. After that comes the time of delivery.
What Is Gold Expiry?
Gold futures are said to be dated investments. This means that they come along with an expiry date. Gold futures and all the other future trades which one can opt to go for are dated investment. As soon as the settlement date is reached, trading is halted. Before the settlement date, every dealing will get suspended. This is done to make sure that they have enough time to figure out their current position.
What are the ways to invest in Gold Futures?
Trading in Gold futures can be possible through MCS or Multi commodity exchange in India. When trading gold futures, one needs to ensure that they have a margin account. And a commodity trading account to begin trading gold futures.
Once you have all the required accounts ready, you will have to be sure of the convenient size of gold you want to invest in. For instance, you can invest in 1 kg gold, a mini gold plan with 100 gm, guinea, 8 m, and petal, 1gm. When investing in gold futures, make sure that you understand the gold market and are ready to take high risks. Sovereign gold bonds and ETFs are other options that investors can invest in.
Best Time To Trade Gold!
One must buy gold or sell it when the market is less volatile. The period between 11:00 is to 4:00 pm IST is when the market is moderate or less volatile. Thus, this is the appropriate time to buy or sell gold futures. The period between 6:00 pm to 7:30 pm IST is when the market is most volatile. This is because it is when the US market opens up, and the Indian gold market closes.
What Is The Future Of Gold Futures?
The price of gold this year has seen many fluctuations, and the prices were unstable. In 2021, gold prices may remain bullish, and the price may increase by another 30%. Gold investment is a safe-haven asset against market volatility. It has an all-time low interest. Supply and demand act as the deciding factors of the price of gold.
What is the possibility of intra-day trading of gold futures?
The price of gold is volatile; thus, day trading is possible. If you are getting in day trading, you need to keep up with the gold price's daily movements and fluctuations. The prices of gold keep on fluctuating. One must keep track of fluctuations in the pricing of gold at different times.
How Can One Get Gold Futures Contracts?
Tokyo Commodity exchange and the New York Mercantile Exchange are some international exchanges that sell gold futures. MCX or Multi commodities exchange in India sells gold futures. The price of the gold depends on the size of the gold you are buying.
References:

Bullion Vault – Gold futures
Investopedia – Gold silver futures
Bank Bazaar – Gold futures
Gold Futures – Conclusion:
Gold is one of the most demanded investment assets, which also involves various risks. Gold shares and gold futures are more secure than physical possession. Thus, it can be a good asset for people looking to invest in gold. There are various benefits of investing in gold. But, with ongoing fluctuations in the market, investing in gold might seem to be a riskier option.
The price may fluctuate in the year 2021 and may see a rise in the price. Investors looking to play the game of investing in gold must have the hunger to take risks and understand the market. There are certain things that one must take care of when looking forward to investing in gold.
Before gold investing, you must make sure that you have a thorough knowledge of the market. Buying gold involves risk. Having enough information about the market will give you enough experience to decide the exact time to trade in gold futures. By researching the market, you will learn when to invest and when not to invest. Also, other things, including the risks and advantages of investing and current gold prices. You can take the help of a gold dealer to buy gold and silver.
---
Disclaimer: The article above does not represent investment advice or an investment proposal and should not be acknowledged as so. The information beforehand does not constitute an encouragement to trade, and it does not warrant or foretell the future performance of the markets. The investor remains singly responsible for the risk of their conclusions. The analysis and remark displayed do not involve any consideration of your particular investment goals, economic situations, or requirements.