Blackberry Stocks Drop as 4th Quarter Earnings Miss Expectations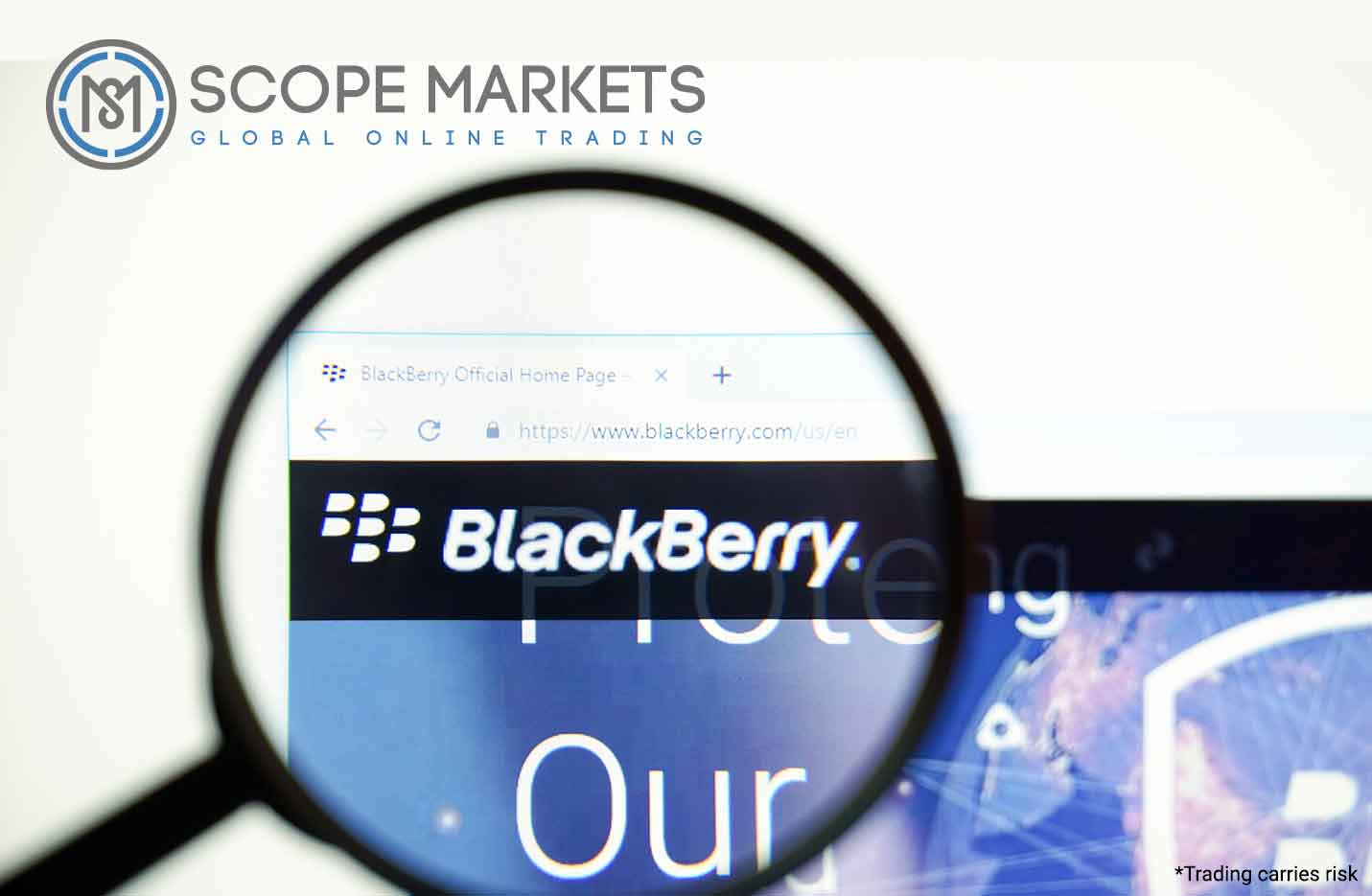 Key points
Blackberry stocks dropped 8.14% after the 4th quarter earnings release
Executives blame limited patent licensing for the revenue shortfall
Blackberry stocks dropped 8.14% after Q4 earnings missed expectations. The company posted Q4 revenue at $215 million, missing the forecast of $245.1 million.
The company, which was once a force to reckon with in the mobile industry, has now transitioned into a cybersecurity and software company over the years. Its car software QNX, which Volkswagen and Ford automobile company uses, has been affected by global chip shortage due to the pandemic.
The CEO John Chen is quoted saying the company had experienced positive growth in the last quarter for their software's (QNX and Spark) despite challenges from global chip shortages.
Blackberry executives also indicated that revenue shortfall for the quarter was due to limited patent-licensing as negotiations to sell some patents, which is related to mobile devices, messaging, and wireless networking to an unknown buyer, had to be stopped due to accounting rules.
Technical outlook
Earlier this year, Blackberry stocks were among the meme stocks (GameStop corporation, AMC Entertainment Holdings Inc and Nokia) heavily short squeezed by Reddit forum r/WallStreetBets members causing the stock to surge to a 52week high.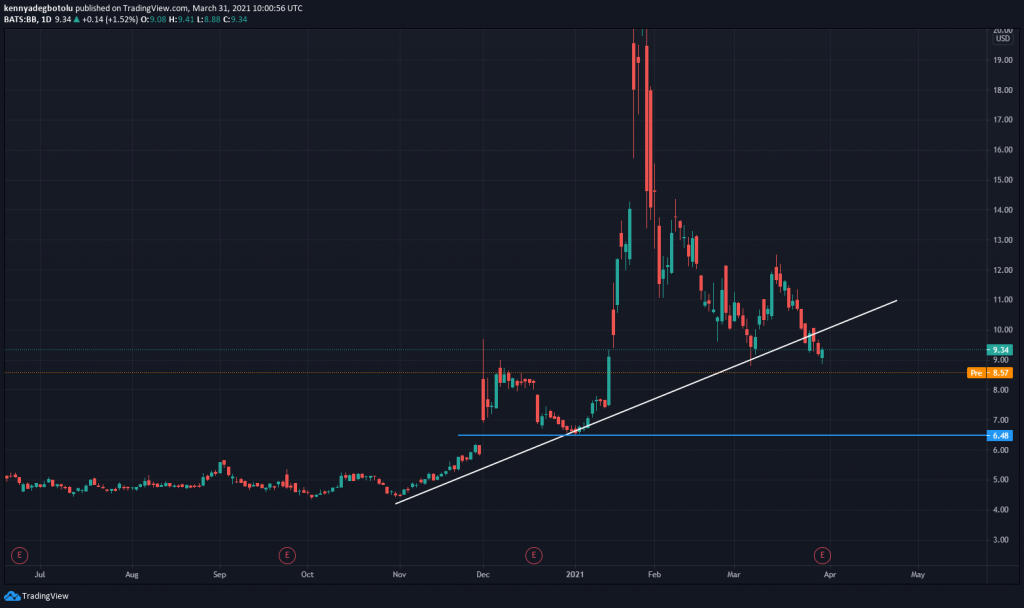 The chart shows that price has broken out from an ascending trendline that has maintained a bullish momentum from October 2020. Traders can look to short this stock, with the next support level coming up at $6.48. However, a close back above the ascending trend line will revive bullish interest.
---
Disclaimer: The article above does not represent investment advice or an investment proposal and should not be acknowledged as so. The information beforehand does not constitute an encouragement to trade, and it does not warrant or foretell the future performance of the markets. The investor remains singly responsible for the risk of their conclusions. The analysis and remark displayed do not involve any consideration of your particular investment goals, economic situations, or requirements.