Can Nasdaq Take Off to New Highs?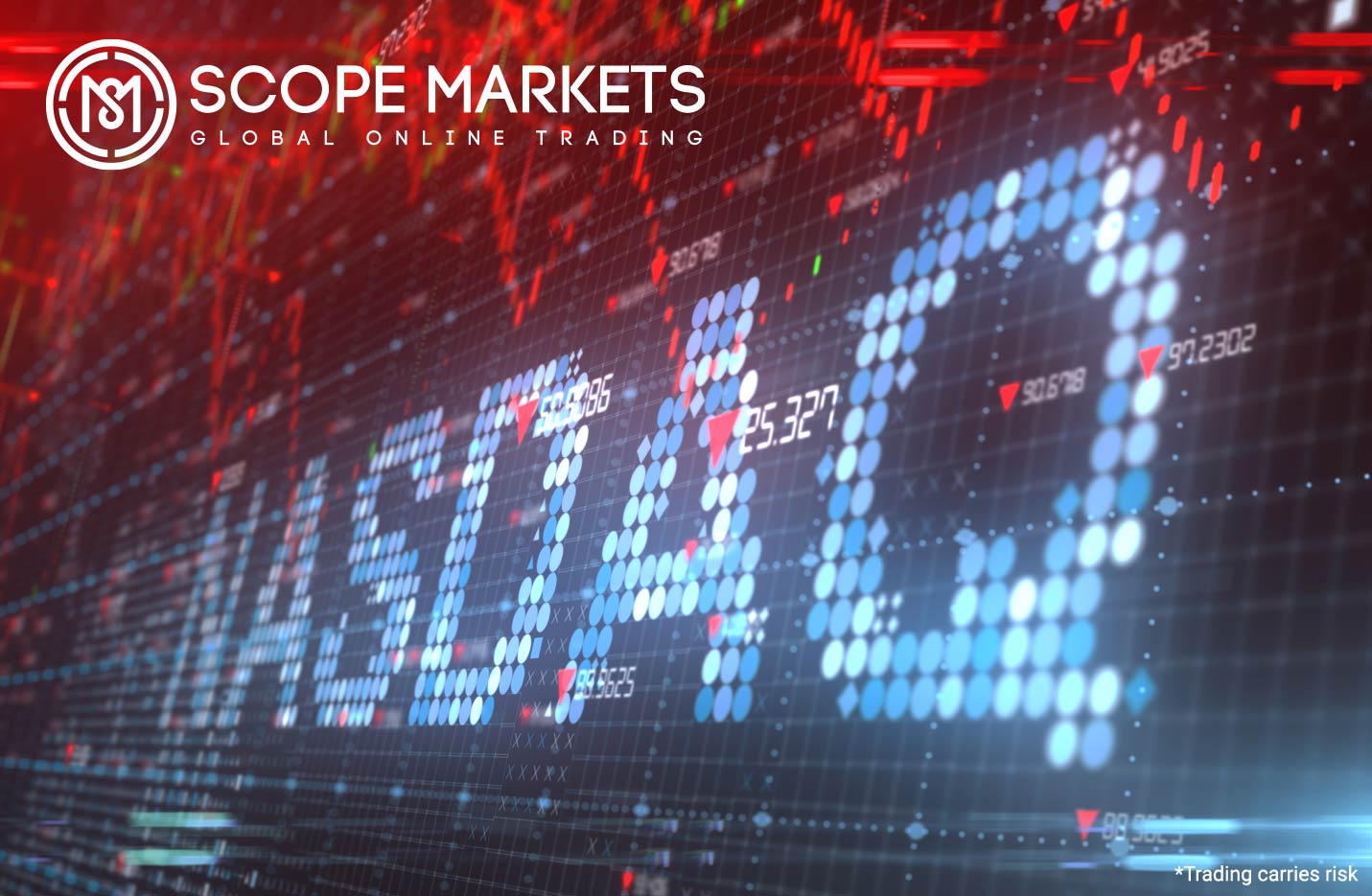 Key points
Nasdaq breaks out of long downside channel
The upcoming Q1 earnings report could serve as a fundamental driver for the tech index
Technical outlook
Nasdaq breaks out of long downside channel to set out new highs
Since mid-March, after treasury yields forced the heavyweight's technology stocks to the downside, Nasdaq had a solid struggle with the index reaching the correction level. In recent weeks the treasury yields have experienced a pause in the rally, with the heavy tech stocks taking advantage to regain their strength, and the economic indicators showing a rebound in the economy of the U.S has been a key fundamental driver of the equity markets.
The pause in treasury yields does not signal any future rise in the market. The expected economic growth in the U.S has the potential to move yields to the upside. The heavy giant Nasdaq could still move higher regardless of the movement in the treasury yields.
Q1 earnings will provide be one of the key fundamental drivers to push the equities higher. The vaccination process and the U.S stimulus has been the key factor to the stocks market upside movement. Despite the selloff in global equities amid the rising treasury yields, most companies are expected to report positive earnings, which could be major to the futures movement.
Technical outlook
Nasdaq's technical picture is looking bullish after the market created a bullish flag pattern that has seen the pair break out of the downside channel formed after a massive sell-off in the Nasdaq, sending the heavy tech to correction territory.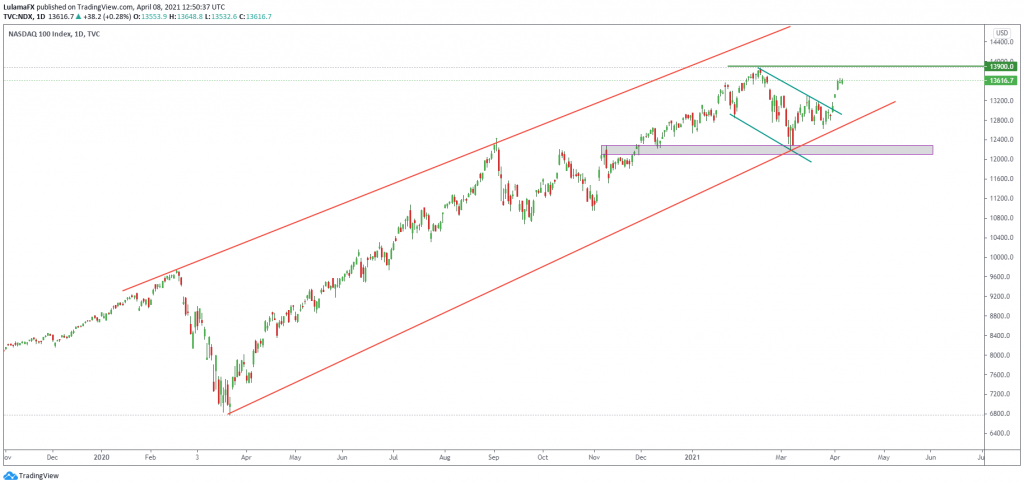 The bullish outlook could be supported by seasonal momentum favouring the equity market and the expected economic recovery.
Should the Nasdaq continue its upside movement, the pair will need a break out from the initial resistance at 13,900 to set out the new highest level.
---
Disclaimer: The article above does not represent investment advice or an investment proposal and should not be acknowledged as so. The information beforehand does not constitute an encouragement to trade, and it does not warrant or foretell the future performance of the markets. The investor remains singly responsible for the risk of their conclusions. The analysis and remark displayed do not involve any consideration of your particular investment goals, economic situations, or requirements.