CRUDE OIL CONTINUES UPWARD MOVES TOWARDS PRE PANDEMIC LEVELS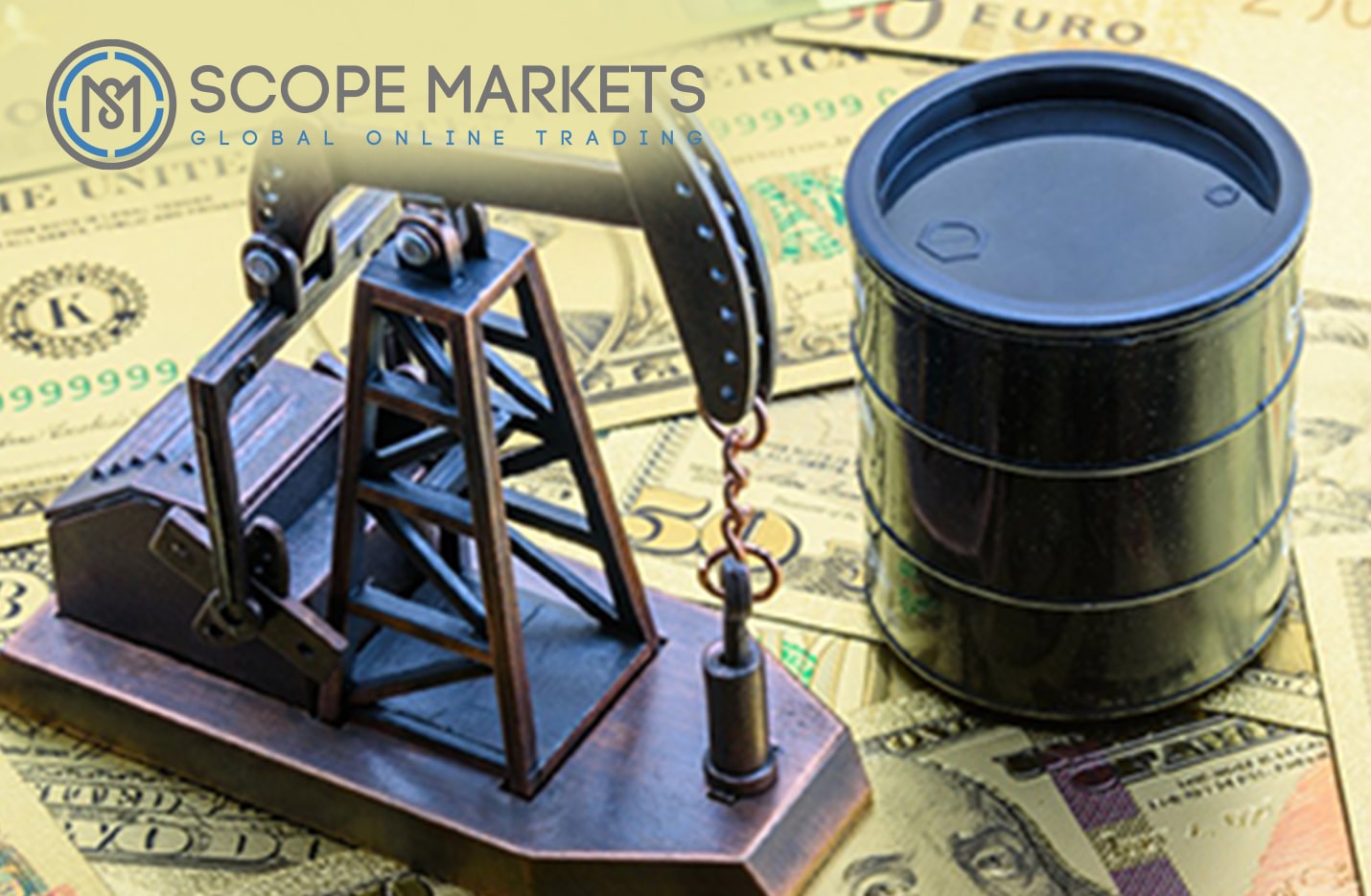 Key Points
Oil prices reaches $60 a barrel for the first time over a year
Saudi Arabia pledges to tighten supply cuts
China's demand also key factor in pushing oil prices higher
Crude oil prices hit $60 per barrel for the first time over a year. The year 2020 saw the price of crude oil crash to $0 per barrel due to the impact of the coronavirus pandemic as government lockdowns took effect on businesses and travels in order to curb the spread of the virus, also an oil price war between Saudi Arabia and Russia which saw the 2 nations failing to agree on production levels caused an oil glut which was also a contributing factor to a collapse in prices.
However, prices have reversed and continued to surge higher towards pre pandemic levels amid optimism of mass vaccination and US stimulus check. Analyst expect oil prices to reach higher levels once vaccination roll out hit its peak as this will give way to economic recovery with hospitality and travels businesses resuming operations paving way for a demand in crude oil.
Saudi production cuts which is backed by OPEC and China's demand has also been a contributing factor to rising oil prices. China's oil demand has jumped to a 6 month high in January after tanker tracking and data from ports recorded imports to be at around 12 million barrels per day against December's data of 9.06 million barrels per day.
TECHNICAL LEVELS TO LOOK OUT FOR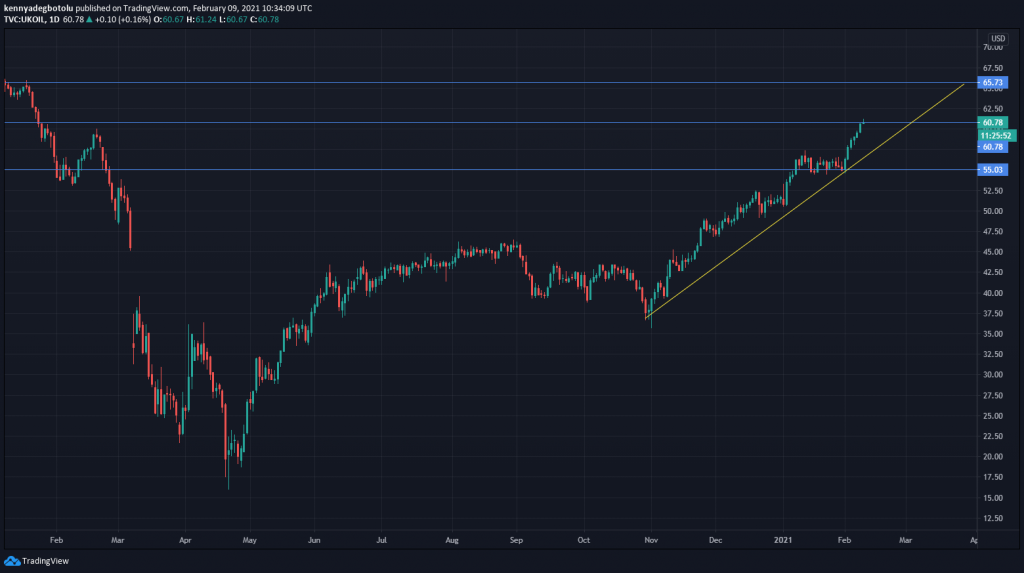 Price is has risen aggressively from $35.64 which was the low of October 2020 and has maintained momentum above an ascending trend line. Currently price is at $60.78 resistance level which was an intraday high in January 2020. Considering the current fundamental factors boosting the demand for crude oil, should $60.78 resistance level fail to hold then it is likely price will rise towards $65.73
 Adegbotolu Kehinde Erastus
Research & Markets Analyst
Scope Markets
---
Disclaimer: The article above does not represent investment advice or an investment proposal and should not be acknowledged as so. The information beforehand does not constitute an encouragement to trade, and it does not warrant or foretell the future performance of the markets. The investor remains singly responsible for the risk of their conclusions. The analysis and remark displayed do not involve any consideration of your particular investment goals, economic situations, or requirements.