EURUSD Continues Bearish Momentum Amid Rising Covid-19 Cases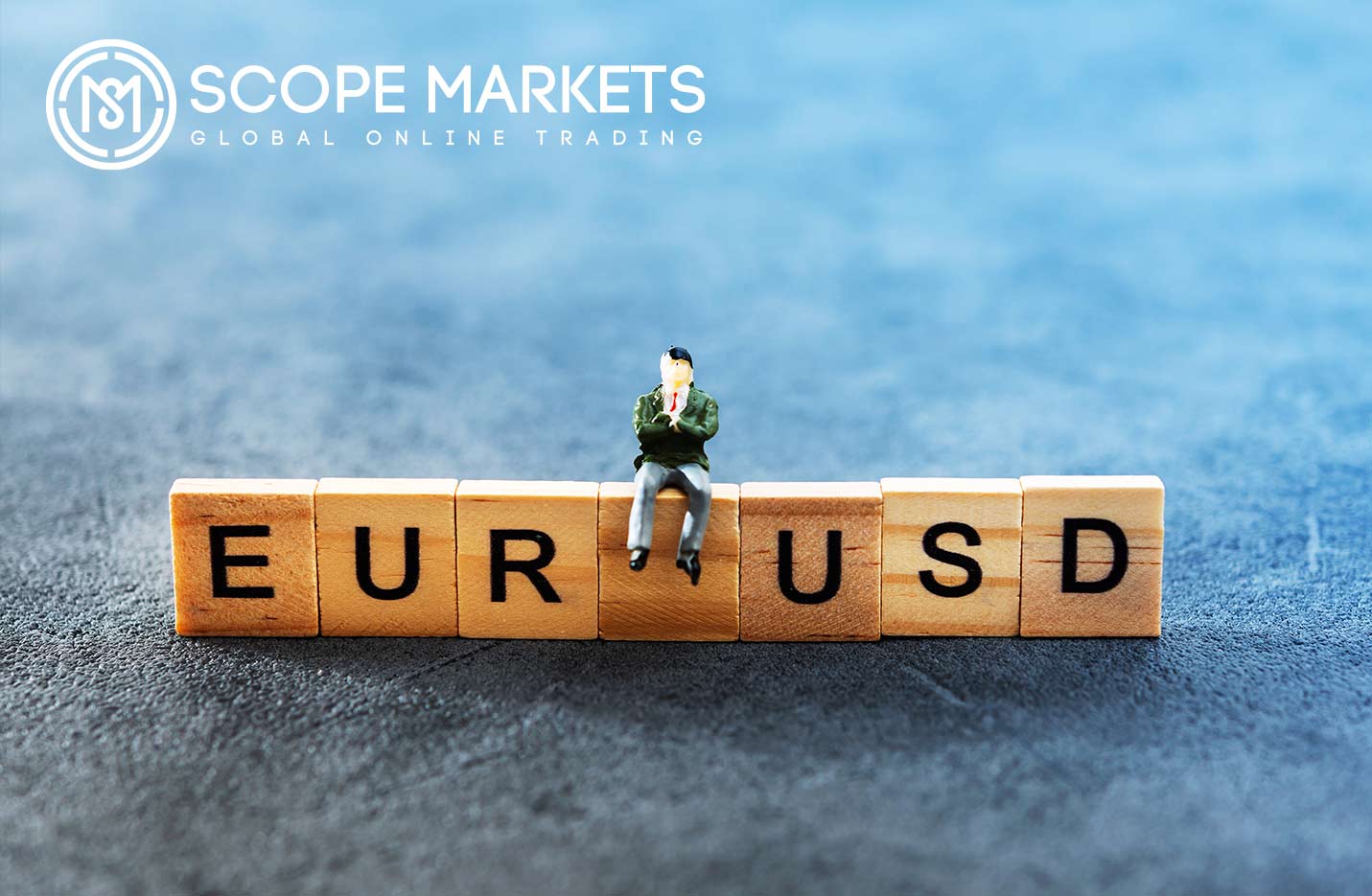 EURUSD currency pair has been on a bearish trend since breaking a year-long trendline at the beginning of the month. On January 6th, 2021, the Euro hit a two-year high of 1.23494 before starting a bearish momentum that has lasted three months.
Key points
EURUSD breaks year-long trendline on bearish momentum
Massive bureaucracy blamed for Eurozone's slow vaccine rollout
Lockdowns and rising Covid-19 cases dampen EU recovery's outlook
EURUSD opened the week at 1.17888 and kept trading on a slightly bearish trend within a range of 30 pips. The volatility remained low despite the Ever Given ship breaking free of the Suez Canal, which raised volatility in oil markets.
EURUSD technical outlook
Several factors have contributed to the selloff. This includes the strong dollar and the slow vaccine rollout in the Eurozone. The temporary suspension of AstraZeneca's vaccine weighed on the Euro. Since the Eurozone had placed huge bets on AstraZeneca's vaccine, the supply shortage is forcing the Eurozone to deploy measures to ban Covid-19 vaccine exports for six weeks.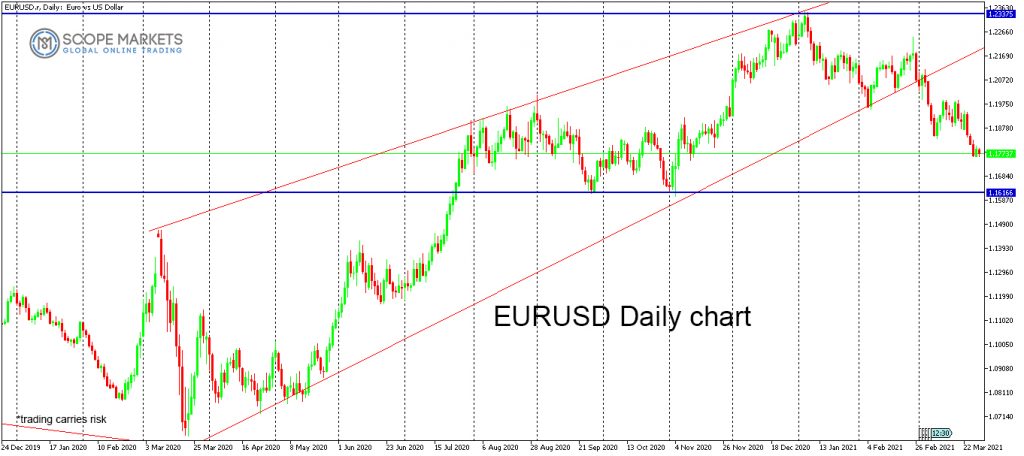 The slow vaccine rollout can also be attributed to massive bureaucracy in Eurozone countries that has slowed vaccine approval, purchase, and administration. The Eurozone has managed to vaccinate a meagre 14.9% of the population compared to the US with 40.8% and the UK with 48.5%.
The EU has also been plagued by overly aggressive lockdowns that have dampened the chances of a fast economic recovery. With 8.3% of the population unemployed, these lockdowns are expected to bring longer-term effects to the economy, thereby hurting the recovery process. Despite the lockdowns, the number of Covid-19 new cases has been rising since January's bottom.
The European Central Bank (ECB) has rolled out a massive stimulus program that has expanded the Eurozone's budget to 63% of the gross domestic product (GDP). This has mounted inflationary pressure on the Euro combined with the effect of negative interest rates.
---
Disclaimer: The article above does not represent investment advice or an investment proposal and should not be acknowledged as so. The information beforehand does not constitute an encouragement to trade, and it does not warrant or foretell the future performance of the markets. The investor remains singly responsible for the risk of their conclusions. The analysis and remark displayed do not involve any consideration of your particular investment goals, economic situations, or requirements.