Facebook Stock & Q1 Earnings. What You Should Know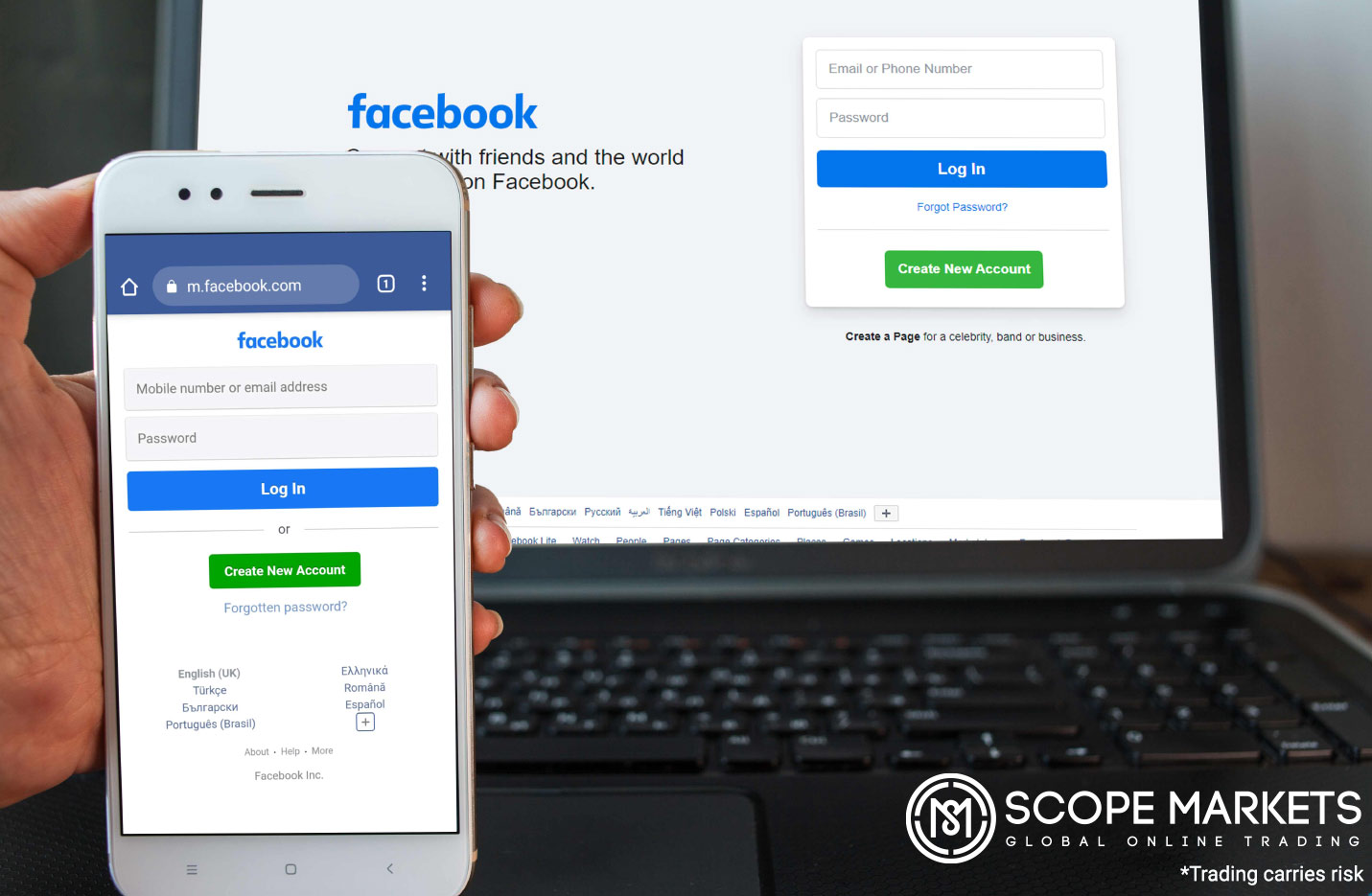 Key points
Analysts expect the report to beat expectations
YoY growth rate of total revenue is expected to show modest growth
The Facebook stock has been investors favorite as this year the company showed huge development leaps
Facebook stock has risen over 8% since the last earnings report. The Q4 earnings report showed a 33% growth YoY in revenue with EPS report printing $3.88, beating Wall Street expectations. In the last 4 quarters, the company has delivered better than expected figures as daily active users continue to grow.
Facebook CFO Dave Wehner stated that the company benefitted from the impact of the pandemic as consumers shifted towards e-commerce and products. The tech company is scheduled to report its Q1 earnings on the 28th of April, and analysts are forecasting a better-than-expected report. Despite the CEO Mark Zuckerberg citing that Apple's privacy changes could affect its advertising business, analysts expect growth in revenue generation from the advertisement segment, maintaining the same momentum from the previous quarter.
In the upcoming event, Q1 earnings per share (EPS) is expected to report $2.35 per share indicating 37.4% growth when compared with the same quarter the previous year with a net income of $7.7 billion.
Facebook also plans to rival the Clubhouse app, which is available on IOS, by releasing its own version of the audio social network. The app has proved to be a success as it enables its users to interact and listen to speakers in real-time.
Technical outlook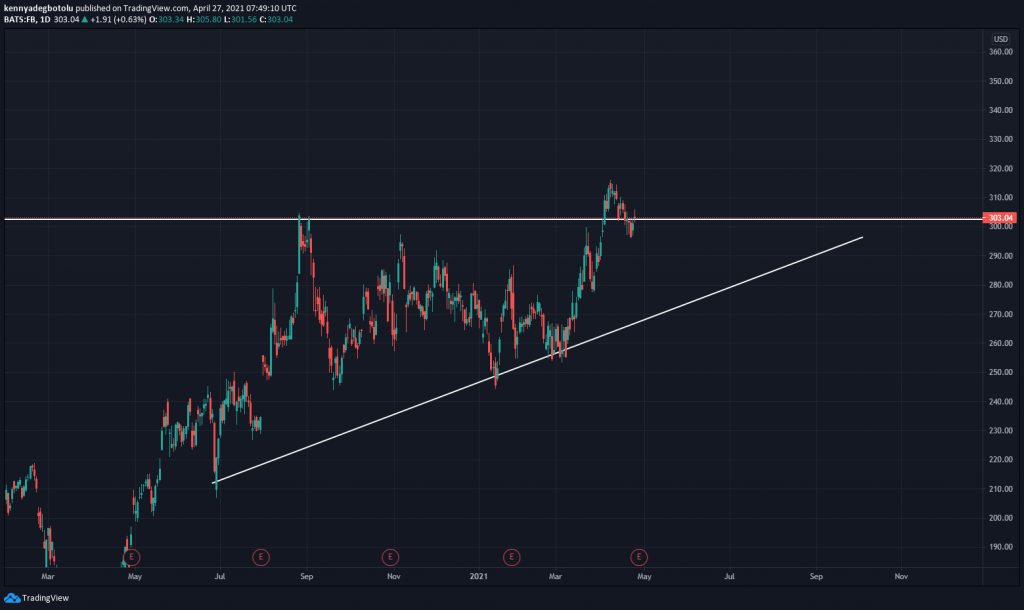 Facebook stock is one of the tech stocks investors keep on their watchlist as the company's growth has been exponential. The company, which was not left out from the effect of the pandemic which saw its stock drop, has recovered its losses and has also reached new heights.
Currently, price is struggling to get support from the $300 price level after breaking out from it on the 5th of April. While Wednesday's earnings report could prove to be a catalyst for volatility, a miss on expectation could force a price below the $300 price level. However, this will create an opportunity for investors to buy the dip and ride the bullish momentum as an ascending trendline holding the bullish trend from 24th June 2020 is in play.
---
Disclaimer: The article above does not represent investment advice or an investment proposal and should not be acknowledged as so. The information beforehand does not constitute an encouragement to trade, and it does not warrant or foretell the future performance of the markets. The investor remains singly responsible for the risk of their conclusions. The analysis and remark displayed do not involve any consideration of your particular investment goals, economic situations, or requirements.