Forex Calendar – Top 10 Most Important Events Every Year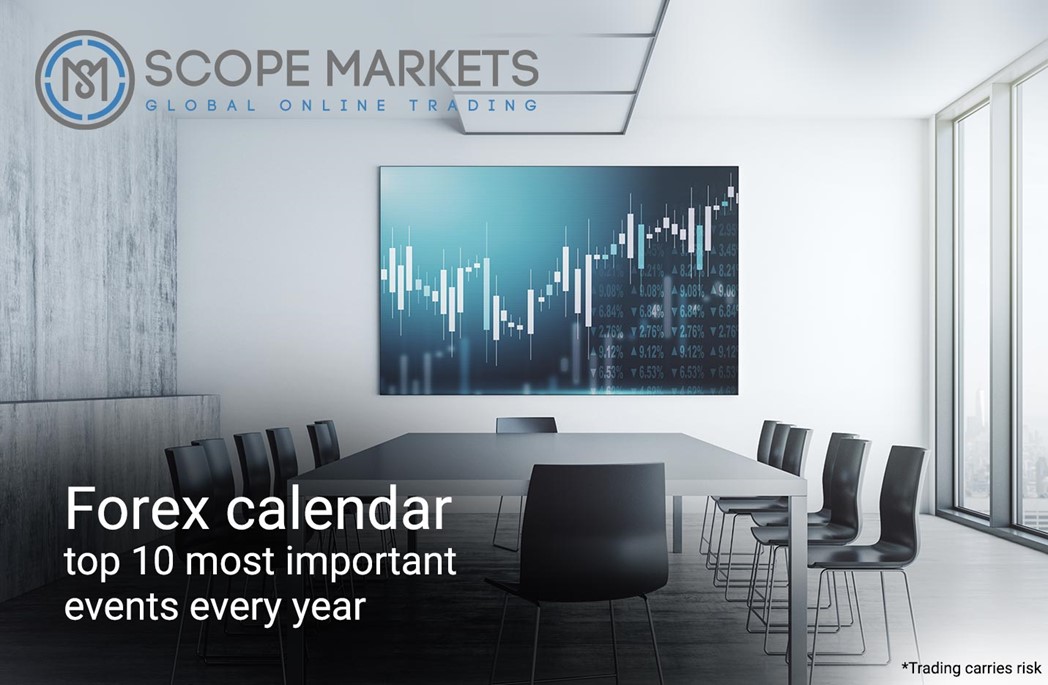 Each trader understands that economic or financial data leave a big impact on the Forex market. So, to be an outstanding trader, you have to go after financial indicators and Forex news. In this way, you will keep up with the current events and find hints about currencies' changes.
All economic or financial data statements are generally accumulated in the economic or Forex calendar. In addition, there are various economic or financial indicators available. Thus if you are a learner trader, you would not understand where to look first. We selected the most important events that you must go with to check the state of the currency pairs you generally trade.
Forex Calendar – top 10 most important events to consider
What's a Forex calendar?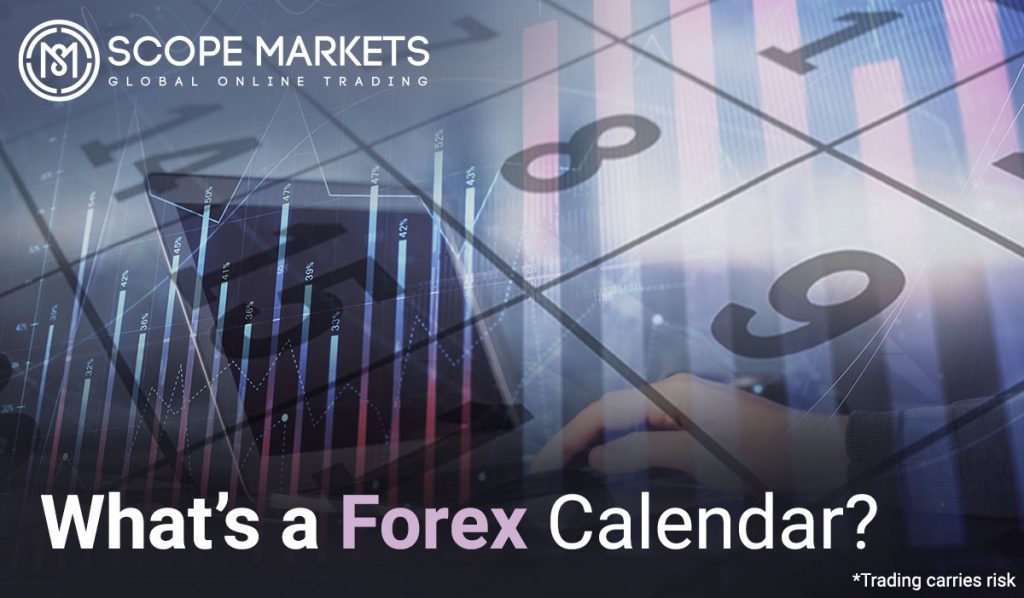 A financial Forex calendar is a list of data statements and news stories that associate with the economic markets and the world's economy as a whole. It possesses information associated with interest rate verdicts, data for GDP, and NFP or Non-Farm Payroll data.
Financial data is generally issued often, sometimes regularly, so making a record of it is important. A financial or economic Forex calendar will depict these financial events, all at once with the time and date when the data is usually scheduled for the news announcements.
On all the financial calendars, events are usually rated based on how important their effect would be. Events with the least effect on the market are usually rated as Low. Events that are more significant, rated as Medium, and the most important news releases are usually rated as High. These ratings are generally arranged in a colour-coded way and sometimes followed by a sign.
When involved in market trading, traders who generally use financial calendars can better comprehend why Forex markets are heading in a particular way. Thus, they are better capable of expecting prospective moves. Even though it's not always probable to very well foretell the market's response to the financial reports, these data reports show a powerful trading event. A shareholder would know when to verify the economic news to gain market tendencies by employing an economic Forex calendar.
Various Forex calendars also provide other important details, like the early numbers of the future release, the consensus, and the real numbers once the information has gone public. And it is one of the reasons why Forex is so popular.


Forex calendar – important events to look for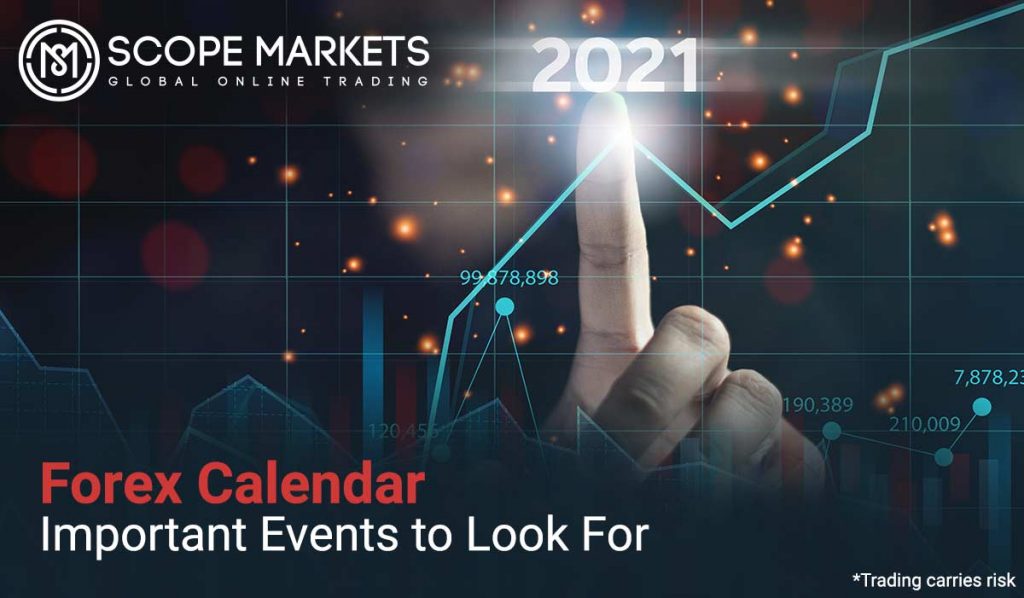 For any Forex trader, a trading plan is an essential part of your Forex approach. One necessary step in your trading strategy requires going through a Forex calendar. Economic news statements or releases affect the Forex market to various points, but they leave a few effects. In some conditions, the market turns out particularly volatile, and you may get cleaned out previous to knowing what is occurring. You would also abstain from a big chance to generate some profits depending on that market volatility. You can also learn from the most popular Forex players.
Keep yourself on top of the game and assure you are applying the proper Forex trading strategies at the proper time. But, how? By exercising a Forex calendar, as we have discussed below. This calendar was selected by specialist Forex traders and gives you all the data you need related to each event worldwide.
Be informed of market instability due to highly effective news data
Even though getting information on all economic or Forex events is significant for earnest traders, the ones that are very essential are generally rated Big Impact. These involve financial events such as ECB conferences and FOMC meetings. Throughout the time of these data announcements, there would ever be powerful instability in the markets. This would direct to a few traders dropping their orders, which can make liquidity to fall, thus activating volatility in prices of assets before a closing regulation gets resolved.
So, to reduce risk, you may verify an economic Forex calendar regularly before you begin trading. This signifies that you would understand if the market is possible to stay volatile.
When you know that the market can be random, you can close any open trade positions in a short time previous to the news statement. You may also abstain from opening the latest trades till the data gets issued, thus reducing the increased risk of loss.
Forex economic calendar – how to use it?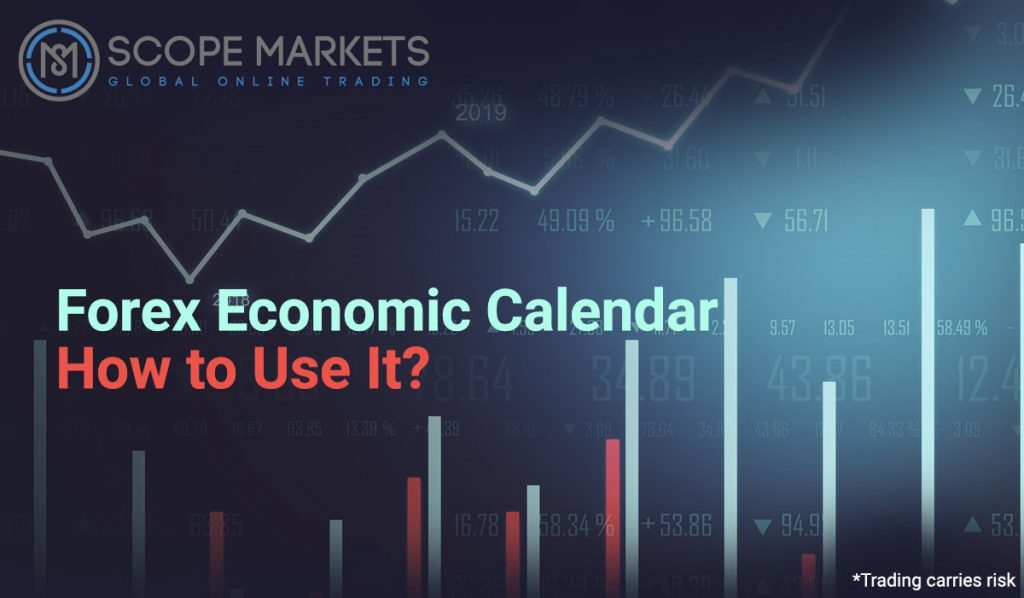 An economic Forex calendar represents the date and time when financial news would be generally issued and what those news releases would be. They also depict which nation is issuing the data, thus showing the currency that would get affected.
Digital economic Forex calendars usually include various important indicators that are daily updated to assist traders in making a notified trade. These involve:
CCI or Customer Confidence Index
It is a study of US households depicting common customers' spending potential and economic health in America. Thus, a sign of more than 100 signals growth in the customers' trust in the direction of the expected financial condition, resulting from which they are likely predisposed to save. Also, more likely to expend cash on major buying in the next twelve months.
CCR or Customer Credit Report
A repeated statement related to the variation in excellent unsecured credits increased to people to own consumer products. This assists financial organizations in making more effective lending choices. In a Customer Credit Report, credence providers offer both definite and contradictory credit information.
CPI or Customer Price Index
It's a US reflation standard that includes the costs of the most generally bought customer services and products. It is generally measured by considering price variations for every good in the proposed box of products and equating them.
Strong Goods Data
It is data related to producer orders of strong goods. A high number of strong or durable goods shows a market on growth, whereas a reduced number shows a descending curve.
Employee Cost Index (Known as ECI)
It's data issued quarterly showing differences in profits, rewards, and earnings. This index is created and issued by the BLS or Bureau of Labor Statistics, a component of the Labor departments of the US.
Current-Home Sales
It is a report depicting how many current home sales were usually closed. Current Home Sales estimates the difference in the yearly number of current residential structures traded throughout the previous month.

Job Condition Report
It is a study of a representation of companies and houses showing necessary statistics such as regular income, hours worked, and lay-off rates.
Warehouse Orders Report
It is a report linking the Strong Goods Data with details related to sales of non-strong products such as clothes and food. Aside from goods, repositories or warehouses include a lot of data employed to make sure ideal productivity and profitability.
Gross Domestic Product (Known as GDP)
It is a report that shows the market worth of services and products made by a nation's market. Gross domestic product or GDP, the whole market worth of the products and services manufactured by a nation's earnings throughout a particular time period.
Housing Derivations
These are the figures of novel homes getting made. Moreover, every type of property and area can be generally employed as a recommendation period for any housing or real-estate derivative.


Selecting Forex Trading Strategies to Use an Economic Calendar


In an ideal way, you must verify the Forex calendar on daily basis so you understand what to foresee. You must also consider all financial events, whether they do not appear straight associated with the currency pairs you trade. Say, you may focus on the EUR/USD currency pair, so you can check trade indicators and news statements from the United States and the European Union. But, China releases a report that they have reduced interest rates. The yuan currency drops value, thus, making exports of China very engaging and Exports of the EU more costly.
The market can act in a bad way, foretelling that European exportation figures would drop, thus directing toward a declining economy. An adverse opinion for the Euro can then direct to its falling value. Definitely, it would help, but the market is usually created of people who impose knee-jerk responses. These responses can direct to important highs or lows creation. They may continue only for some seconds or minutes, but it can create huge losses.
The issue is that events such as this may take place when you are resting. For this cause, you must keep a record of all financial news, despite when it's issued. Remember, releases occur on a 24-hour period as they get issued at diverse time areas by diverse nations.
If you choose to patronize the news, understanding well-known patterns and forecasts will assist you in choosing the way to trade-in. When the news gets issued, the true values generally given in the Forex calendar would give you an impression of what to foresee. This will let you select the finest strategies for Forex trading to generate huge profits.
The key to enhancing your Forex trading is to ensure you go through the economic Forex calendar daily. So, you are ever updated with what is occurring in the markets of the world.
Conclusion – Forex calendar
So, now we have seen that how an economic Forex calendar is crucial to making and executing a comprehensive trading plan. If you choose to trade the news, you actually need some essential data such as well-known figures and forecasts to notify your trading strategy selection.

As you have found the finest Forex economic calendar and understand how it performs, you can find the trading tools that you generally need to intensify your Forex trading plans.
References: https://www.topratedforexbrokers.com/education-and-guides/economic-calendar/
https://www.dailyfx.com/education/forex-fundamental-analysis/how-to-read-a-forex-economic-calendar.html
---
Disclaimer: The article above does not represent investment advice or an investment proposal and should not be acknowledged as so. The information beforehand does not constitute an encouragement to trade, and it does not warrant or foretell the future performance of the markets. The investor remains singly responsible for the risk of their conclusions. The analysis and remark displayed do not involve any consideration of your particular investment goals, economic situations, or requirements.