Gamestop Saga ends badly for the Redditors. But is this the end?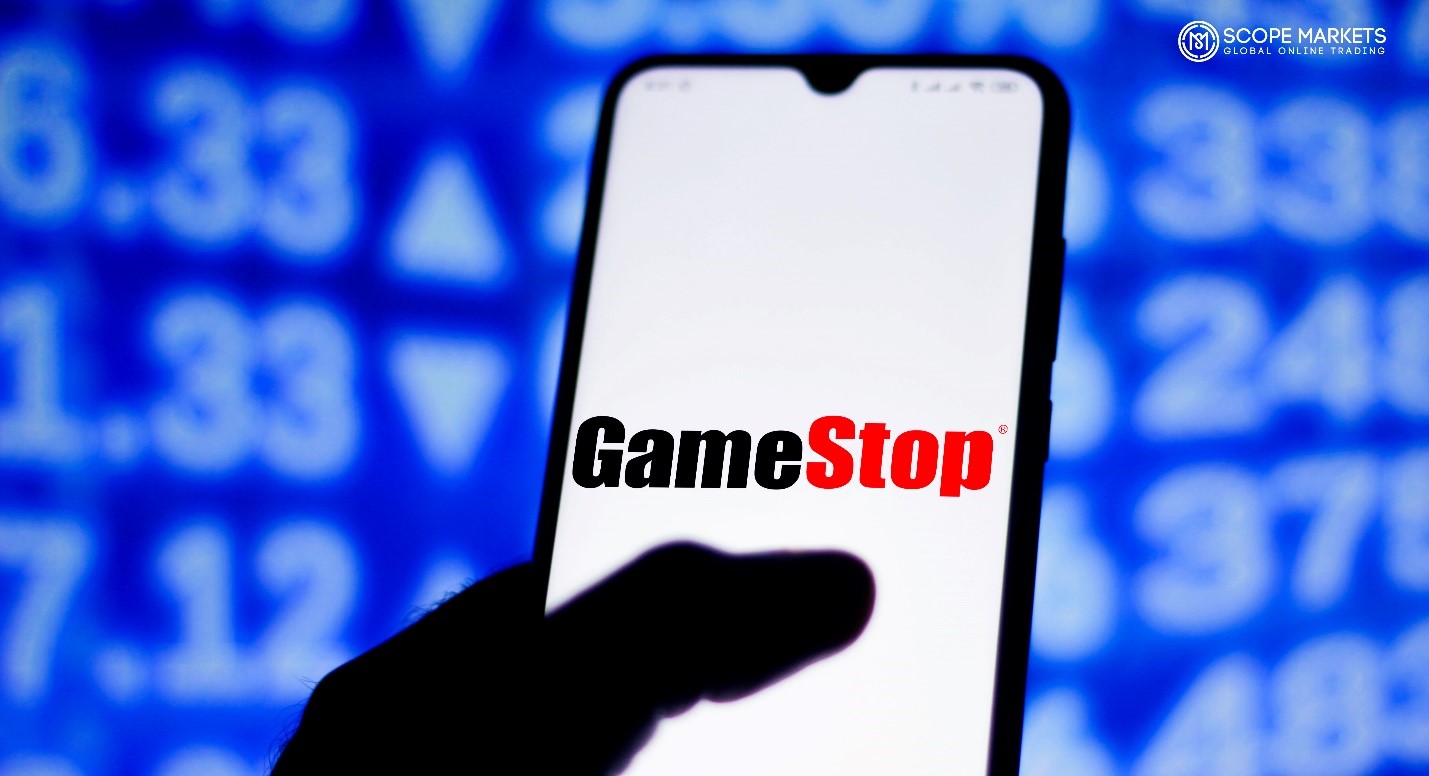 Gamestop saga refers to an event that happened in January 2021. It began with a 2.2 million Reddit community named r/WallstreetBets where one of the subredditors named DeepF**kingValue wrote a post exposing the massive short positions on Gamestop shares. They then ganged together to buy the stock thereby driving it over 1500% up in less than two weeks.
Key Takeaways
Retail traders surprise institutional traders by forcing a short squeeze on Gamestop and a couple of other shares.
Gamestop saga exposes the risks and moral implications of short selling especially when a short squeeze happens.
Retail traders realize that they can make abnormal profits in the financial markets when they unite as a community.
What is a short selling position?
A short selling position is where a trader borrows shares and sells them immediately in the market speculating that the share price will go down. When the share price goes down, they buy at a lower price and repay while pocketing the difference. Short selling positions often incur overnight fees as well as immense risk if the market were to go up.
In theory, a short selling position can reward you as much as the share price. That is, if you sell a stock at $20 and its value drops to zero, you make $20 maximum on each stock. However, the upside is unlimited and may cause the short selling trader massive losses. For instance, if you short a stock at $20 and the price goes up to say $300, you will have lost $280 on each share.
Gamestop Short Squeeze
One particular firm that had a very big short selling position on Gamestop suffered losses amounting to more than $8B in assets under management in less than two weeks. This was 53% of Melvin Capital. Other hedge funds such as Citron Capital and Point72 lost substantial amounts too. The massive demand that drove prices up forced the short selling hedge funds to cover their positions at high prices thereby taking immense losses.
Retail traders on the Reddit community realized that the short selling hedge funds were overexposed and couldn't handle a sudden rise in price. They knew that if they kept buying the shares and driving prices up, the hedge funds would be forced to cover their positions by buying the stock back to repay the borrowed shares. This action of buying would then stimulate higher prices in Gamestop shares. This is called a short squeeze.
This dramatic rise in price of heavily shorted stocks later spread to Nokia, Blackberry, AMC, Koss Corporation, Bed Bath & Beyond, Express Inc., and Silver commodity. A lot of retail traders posted on the forum that they had made thousands of dollars from the short squeezes while others made millions. This story gained traction from billionaires such as Mark Cuban and Elon Musk who supported the move. Major news stations aired the story and prompted more retail traders to buy more of these "frenzy" stocks.
What is Gamestop Corp.?
Gamestop is an American retailer that sells video games, consumer electronics, and gaming merchandise. During the pandemic, Gamestop was forced to close its stores amid covid-19 restrictions as well as changing consumer trends. Consumers would rather download a game online rather than walk into a store to buy it.
This challenge weakened the company's chances for success and their revenue outlook. Several hedge funds realized this and entered short selling positions to benefit when the company's shares eventually drop. The opportunity was so juicy that they shorted over 130% of the free floating shares of Gamestop.
Retail Brokers Limit Trading of Frenzy Stocks
A week later, the stocks that had rallied from the Gamestop frenzy started falling. This was as a result of retail traders being blocked/limited from buying the shares. The issue arose from the popular commission free trading apps lacking the necessary liquidity to facilitate such positions.
Popular American trading app, Robinhood is facing a backlash of retail traders and a series of class action lawsuits for limiting retail traders from buying the frenzy stocks while the affected institutional traders would trade freely thereby giving them an advantage over the retail traders.
On Tuesday 2nd February 2021, these highly hyped stocks were losing double digit percentages. AMC was down 40%, Koss was down 40%, while Gamestop was down 50%. This was mainly attributed to retail traders lacking access to brokers where they could buy more of these stocks. Additionally, institutional buyers added their short positions speculating that the retail traders would eventually fail in their endeavor to pump the stock prices higher.
Billionaire Perspective
Mark Cuban cited that the retail trader movement served to sensitize other retail traders about stock trading as well as the opportunities of making money on the financial markets. He said that the Gamestop saga inspired his teenager son and proved that the market is now open for everyone to benefit including retail traders.
Billionaire Jordan Belfort, the Real Wolf of Wallstreet mentioned that the market will quickly adjust to reduce all existing inefficiencies and that opportunities such as Gamestop might be rarer in future. Bottomline, the Gamestop saga is an inspiring story and major movie production companies are already shooting a movie to tell the story.
Elon Musk, the Tesla CEO, supported the Gamestop move since his company also suffered from short sellers in 2018 where he almost made Tesla private at $420 a share. He iterated that short selling should be illegal and supported an inquiry into Robinhood app on basis of market manipulation where it is alleged that Robinhood restricted purchases of "frenzy" shares while other bigger players were buying.
The Reddit community has now grown to 8.4 million users and might launch another move either in the stock markets, the commodities markets, or the cryptocurrency markets. If this happens, then the market might reduce the net short positions spurring a bull run even for weaker companies.
Rufas Kamau
Research & Markets Analyst
Scope Markets
---
Disclaimer: The article above does not represent investment advice or an investment proposal and should not be acknowledged as so. The information beforehand does not constitute an encouragement to trade, and it does not warrant or foretell the future performance of the markets. The investor remains singly responsible for the risk of their conclusions. The analysis and remark displayed do not involve any consideration of your particular investment goals, economic situations, or requirements.