Is Investing in Gold a Good Decision in 2020?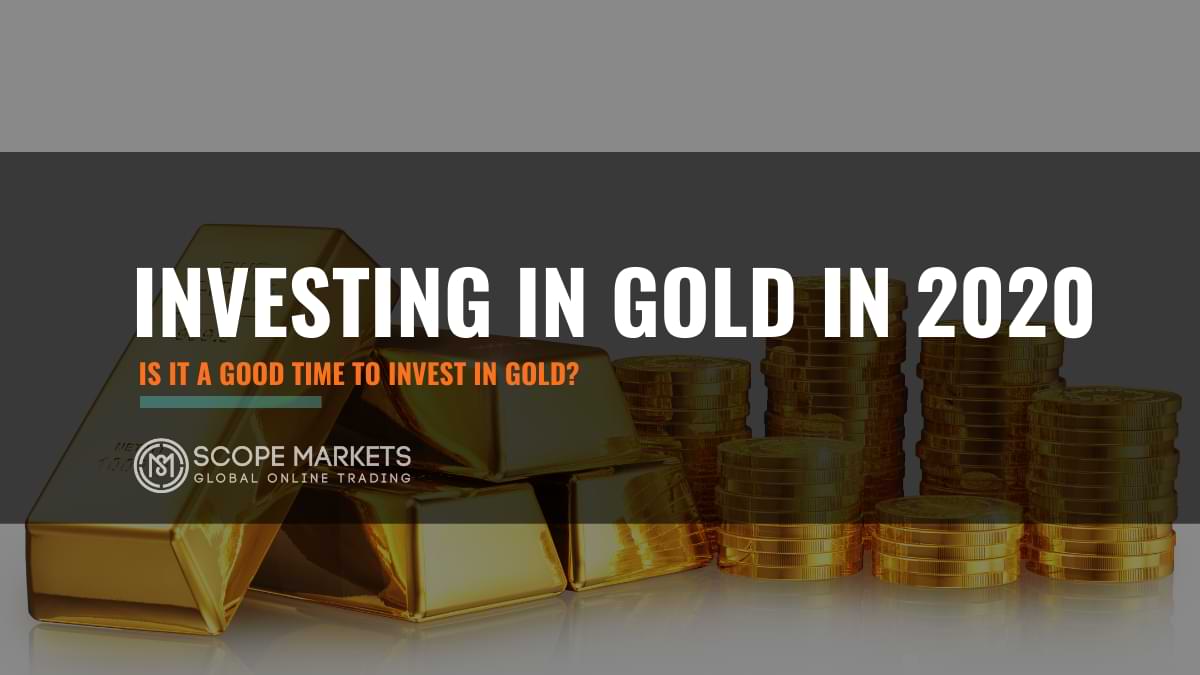 Among all the precious metals being traded in tons, gold is the ultimate favorite of all. Traders show interest in silver, platinum, palladium, and other PGMs(Platinum Group Metals) too.
However, gold is not only a way to earn numismatic returns but also a sacred commodity. People exchange gold items as a part of good luck. Not just that, if you invest in precious metal like Gold it can help you to diversify and strengthen your portfolio. Gold has always fancied everyone alike. And, gold is equivalent to great profits.
But if you are a beginner then you will be faced with a plethora of questions and like-  Is investing in gold a good decision in 2020.
Know About Gold
After all, 2020 has been one different sort of year. People from all walks of life have felt its wrath. But, you are not alone when we tell you that having such doubts is common. In times like these when global gold prices have witnessed immense volatility, it is natural to fret as a beginner. So, we have articulated this blog with an aspiration that by the end of it, you will get a lot of answers.
Why do you need to fret about the year 2020?
2020 witnessed a pandemic and yes, a great deal in economic fluctuations. The fluctuations were observed in gold prices as well. One of the major reasons that impacted the price of gold was that people had no stable cash flow or reserve. Empty pockets are how we define the year so far. Be it the lockdown or minimum business circuit, everything inclined towards monetary deprivation.
What do we mean by Gold Investment?
Having ownership of any sort of precious metal is considered beneficial for the financial portfolio. It is because gold has a tendency to become and turn into cash. The precious metals have high liquidity. And, the demand for investing in a precious metal like Gold is ever-demanding. Moreover, the high demand and the limited supply made the prices for Gold sky-rocket. To add to this, there are two types of gold investments-
In the physical form- It includes ornaments, jewelry, etc.
Market-related investment i.e. ETF & Gold Funds.
But, why do people invest in gold? People invest in precious metal like gold due to the following listed reasons-
To attain high returns
Strengthening financial portfolio
It is used as one of the hedges against the future based inflation
Reasons for the hike in gold prices:
1. The year 2020-
This needs no formal introduction or even a description. The mental toll this year had on every one of us, speaks volumes. Currencies have witnessed a downfall, thus creating havoc amongst the investors. And, in the midst of the mishaps and uncertainties, the prices of gold have increased.
2. The collapse of the stock market-
Investors saw only one hope, and they put their every fund into gold with the hope of getting it liquefied. The gold futures and options market too was a victim of the pandemic.
3. Change in policies-
Every realm and every department did something to cope with the changing environments. And one of the ways was to undergo policy reforms.
4. Prices of everything are decked up-
Dollar, equity, real estate, bonds, prices of everything has fallen down from the sky. Still, the price of gold has increased even though everything is crashing. Yes, even our economy.
Flashback: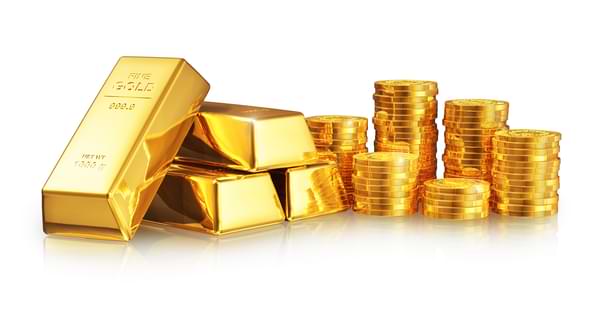 Since ancient times, Gold has been a worthy investment and a form of cash turning opportunity. From the likes of Greek and Roman kings and lords to the ancient civilizations, the value of gold has garnered an important position in the pecking order of various metals.
In countries like India, gold is moreover used to set a statement of wealth. Gold bars and bullions are stacked up in vaults as reserves. Trading gold is in trend because gold is known for its malleability, It is unique and shiny in nature and that is why it is regarded as the king of the ornaments.
Trading Opportunity In Gold
In exchange and trade when one form of currency could not be acceptable in one country, they traded by the means of Gold. Therefore, it can be stated as one of the valuable precious metals. And since then it led to the rise of investing in Gold. It has continued from the medieval era to the times of our father's generation and thus ours.
Coming back to the era of 2020, the gold prices have risen and are touching the layers of the sky. When the economy does better and well, the prices fall. And, when the economy is affected adversely, the gold prices flare-up. This is why it is necessary to track the up to date price of gold quoted in the local currency.
Things you should consider while buying gold:
Like any other investment, putting your hard-earned money in Gold too requires careful analysis. One wrong decision could end your possibility of earning into debts or liabilities. But fret not. All you have to do is to keep the following into consideration-
● Check about the experiences of the seller-
It is a very important and crucial step. It makes you more careful and assured. Always study the person you are contacting to put your investments. Ask them if their experiences, sources, and practices followed. Such little details may tell you about how genuine they are.
● Check for marks-
Now, if the seller is genuine and not fake, he himself will educate you about the practices one has to look for before investing in gold. There are certain hallmarks and a way to check it. Investing money is a rational decision only after proper analysis.
● Beware of the scam-
Yes, like any other industry, gold has a lot of counterfeits. You can find them in every corner. One wrong move or neglect can put you at risk. They will hand you a fake asset in an exchange for your hard-earned money. And, the value is no less than a liability.
● Know the prices-
Having the right knowledge of the gold rate, highest prices, and current trends can put you at advantage. It clearly means that you cannot be fooled and taken advantage of. So, know the basics and facts without indulging in just one.
Gold- the evergreen commodity for investment:
Investing in gold will be a wise decision no matter what the time or era. You can invest in the physical commodity or the mutual fund one. The value of the gold increases with the prices.
When you are investing in exchange-traded funds you are not just investing in physical metal but also in the prices as well as the time. You can invest in the ETF's by the means of dollars. You can always use this money to invest in funds or even real estate.
You can also buy shares in the various gold mining companies-
You will always be surrounded by profit and yes, a good flow of it. There will be no dull moments if you take this decision.
Let's talk about math:
As the gold prices are sky-rocket high, everyone is finding themselves asking, is gold a good investment in 2020? The prices of gold currently are calculated as 10 grams of 24 carats of gold. Speaking about the prices of gold bars in April, it was approximately- $1741.11 and today, the recent price chart has turned out to be around $1,900.
If you bought or invested in Gold trading somewhere around 7 years before, then the prices were around $1,412.85 But, today the spot price of gold has made it no less than an expensive proposition. Still, you may need just one ray of hope to believe if you could invest in a Gold stock. And let us tell you seeking hope is actually a safe haven.
References:

Deccan Chronicle – Gold rate is rising in 2020 is it a good investment opportunity
Bottom Line:
Investing in commodities like gold and silver is always a wise decision. You can hedge high returns and profits no matter what the time. But you need to know the person you are buying it from. An investor must always be prepared for the volatility of the gold market.
There is a right time to buy gold and eventually to sell gold. The purity of the gold bullion coins must be thoroughly checked. We hope that this helped you in guiding perfectly how and why is gold a good investment in 2020.
---
Disclaimer: The article above does not represent investment advice or an investment proposal and should not be acknowledged as so. The information beforehand does not constitute an encouragement to trade, and it does not warrant or foretell the future performance of the markets. The investor remains singly responsible for the risk of their conclusions. The analysis and remark displayed do not involve any consideration of your particular investment goals, economic situations, or requirements.