Morgan Stanley Stock & 2021 Q1 Earnings Release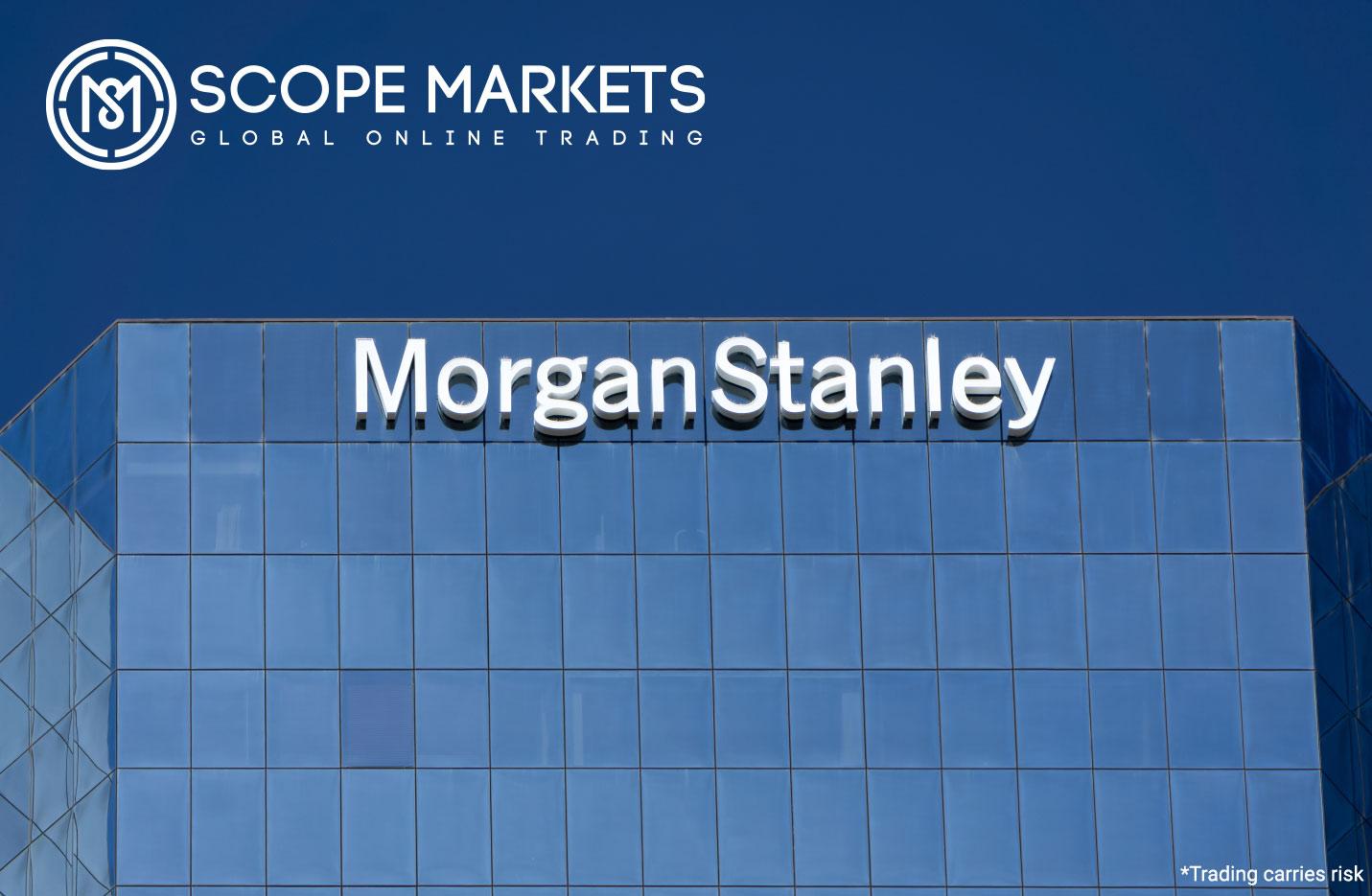 Key points
MS stock is likely to beat expectations in Q1
The Bank's EPS report in the last 2 quarters has beat earnings estimates
Analysts expect reports to beat estimates for the third consecutive time as Morgan Stanley stock is soaring. Investors will be waiting for the Q1 earnings report on April 16.
Q4 2020, the investment bank was expected to post earnings of $1.29 per share, but reports came at $1.92 per share with revenue of $13.64 billion which was more than $2billon against estimates of $11.54billion. For Q3 2020, estimates were $1.26 per share, but the actual delivered at $1.59 per share.
While records have indicated the bank has maintained a good position in the next quarterly report, analysts expect Friday's report to beat estimates. The company is expected to report Q1 earnings before the opening bell at $1.73 with a revenue estimate of $14.17 billion. The company is showing signs of progress as the global economy is gradually recovering from the effect of the Covid-19 pandemic. Morgan Stanley stock is also among the traders' favourite, with more positives in previous quarters.
The bank also prevented financial turmoil to its Q1 report when it sold about $5billion in shares of Archegos stocks after the investment company placed heavy bets on US media and Chinese tech companies and failed to provide collateral as cover when the shares of these companies fell.
Looking at the Morgan Stanley stock, investors will also focus on guidance from the board on the company's future projections and growth.
Technical outlook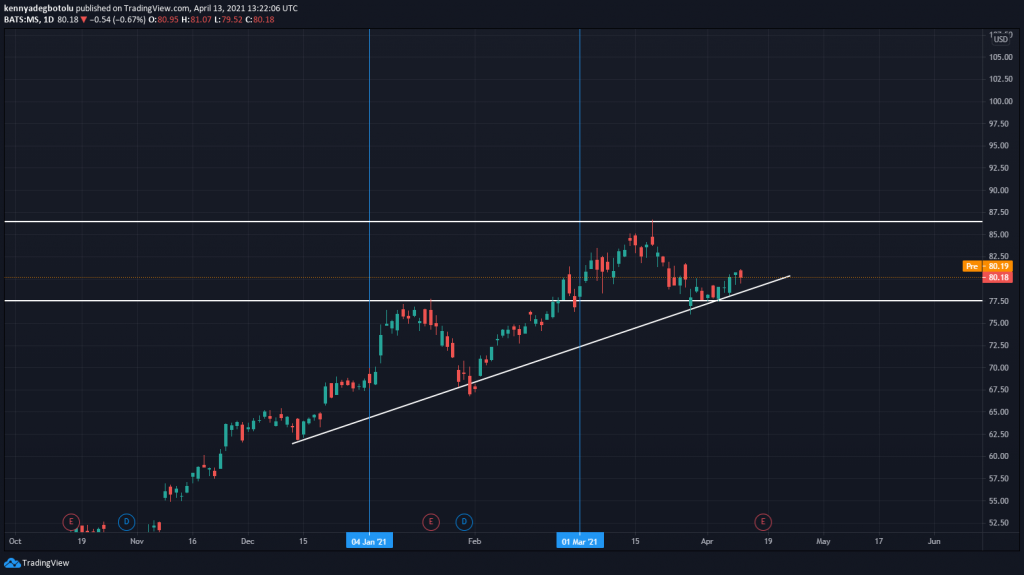 Tracking down price movement from the beginning of the quarter, we can spot price tries to maintain bullish momentum. On the daily time frame, Morgan Stanley stock price has tested $77.50 price level after a break out from the level on 24th February. It is already printing higher lows which are being supported by an ascending trend line running from 14th December 2020. Should Friday's EPS report beat estimates, we could see bulls take price back to $86.51 level, but a miss on expectations could see bears push price back below the $77.50 price level.(If you want to see the results for 2Q, you can read it here)
---
Disclaimer: The article above does not represent investment advice or an investment proposal and should not be acknowledged as so. The information beforehand does not constitute an encouragement to trade, and it does not warrant or foretell the future performance of the markets. The investor remains singly responsible for the risk of their conclusions. The analysis and remark displayed do not involve any consideration of your particular investment goals, economic situations, or requirements.