Covid-19 Pandemic New Normal: Working from Home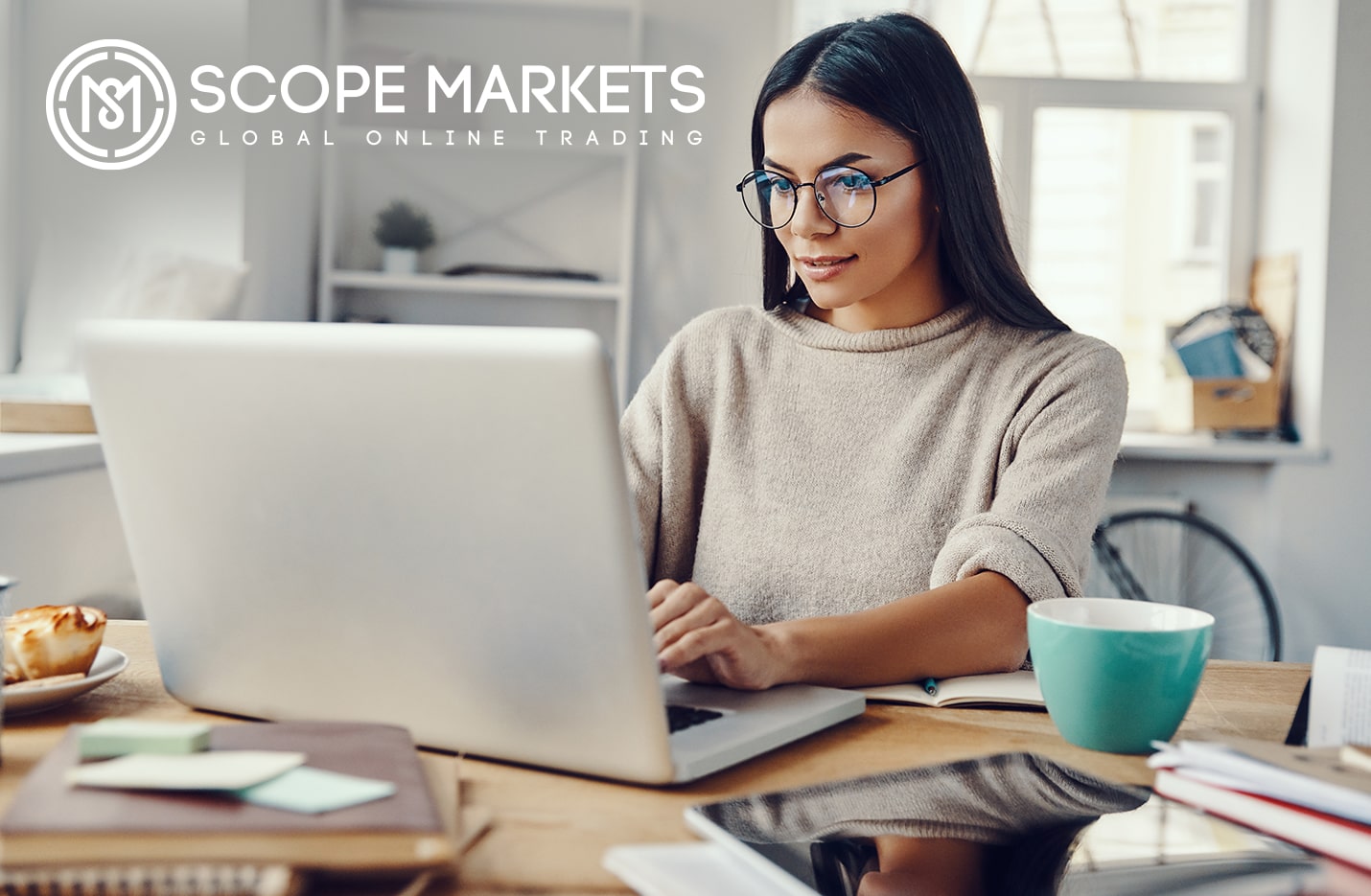 Ever since the beginning of the Covid-19 pandemic, people had to adapt to working from home. This is a response to the restrictions provided by various governments and corporations around the world. In Kenya, the night curfew and Covid-19 policies forced corporates to make their employees work from home.
Key Takeaways
Companies have expanded revenue streams by embracing digital platforms
People have acquired new skills online and expanded their revenue streams during the pandemic
More people have access to the internet which brings education, jobs, and investment opportunities closer to home
Work-from-home investors get more information and can easily trade global financial markets from home
Brick-and-mortar companies need to offer their products online since their clients can no-longer visit their premises to buy products. For instance, Walt Disney, a company that generates most of its revenues from theme parks and cruise ships, now depends on online video streaming services. Their Disney+ online streaming service, and the recently launched Star online streaming service, remain their hope for survival as we approach the end of the pandemic.
Having been under these conditions for over a year now, people are beginning to embrace the new normal. This is evident with the rise in Zoom Telecommunications Inc. subscriptions. The video conferencing app reported its earnings report on Monday 1st March 2021. In the report, Zoom had 467,000 clients with over 10 employees, 1644 enterprise customers with over $100,000 annual revenue, and 10,700 phone customers. The revenue reported was up 369% from a year ago.
In Kenya, we observed Safaricom increase fixed internet subscribers by a record 22,008 to 229,406 between July and September 2020. Wananchi Group and Jamii Telecommunications also experienced a huge surge as workers subscribed to connect to their offices. Students subscribed to fixed home connections to attend Zoom online classes.
Trends arising from the work-from-home environment
With a lot of people losing their jobs as businesses closed, households started exploring the option of working online. This led to an increased subscription to online courses. This includes online marketing, website development, media services, transcription, vlogging, customer service, coding, social media promotions, teaching, and writing articles. This has in turn, created online jobs for many people in Kenya and the rest of the world.
Since entertainment joints closed due to Covid-19 restrictions, people had to seek entertainment online. This resulted in more online games and social media apps users, and increased video game console purchases like Playstation 5 and Xbox. On a global scale, this shift has led to widespread semiconductor demand. Later it led to a shortage leading automobile companies to stop vehicle production since there are no sufficient chips.
During the pandemic, employees reduced their expenditure on bus fares, fuel, food, and entertainment since they had to adapt to working from home. With reduced taxation and lower interest rates, there was excess liquidity with no physical investment avenues. This led to the current surge in online trading of global financial markets.
Among the biggest beneficiaries of this change are the forex market, stock markets, commodities markets, and cryptocurrency markets. Retail traders have now become aware of the opportunities presented by global financial markets.
In January 2021, retail traders ganged up on WallStreetBets, a Reddit channel, to explore trading opportunities in US stock markets. This led to a short squeeze in Gamestop Corp., AMC, Tilray, BlackBerry, Nokia, Bed Bath & Beyond, and Koss Corporation shares. This happened as short selling hedge funds lost billions while retail traders from all over the world celebrated profits.
Cryptos are on the rise
Participation in cryptocurrency markets led to a surge in cryptocurrency values. The price of Bitcoin surpassed the price of one kilogram of gold for the first time. Corporates such as Tesla and Square Inc. participated in trading Bitcoin, thus helping the trend. As the US embraced cryptocurrencies by regulating Ethereum and Bitcoin futures markets, other central banks are rapidly considering cryptocurrencies as the future of financial technology innovation.
Looking at the Kenyan stock market in contrast with global financial markets, working from home investors have realized the wide gap in liquidity, diversity, sophistication, and potential returns. Since over 75% of the Kenyan population is under 35 years old, and possesses a very high internet penetration rate, they are well-positioned to take advantage of these opportunities.
The recent move by the Capital Markets Authority of Kenya to license and regulate financial markets brokers such as Scope Markets, EGM Securities, and Pepperstone has made it possible for Kenyans to access these markets from locally regulated brokers. With companies such as Tesla making 695% in 2020, Zoom making 425% in 2020, and Nvidia making 177% in 2020, Kenyan traders can now invest in top companies from global stock exchanges.
It is possible that the pandemic will be remembered for several things. It democratized access to global investment opportunities, and online education. Also, the global online marketplace, global online job market, and social/corporate meetings are within reach to most of the people in the wake of the pandemic.
---
Disclaimer: The article above does not represent investment advice or an investment proposal and should not be acknowledged as so. The information beforehand does not constitute an encouragement to trade, and it does not warrant or foretell the future performance of the markets. The investor remains singly responsible for the risk of their conclusions. The analysis and remark displayed do not involve any consideration of your particular investment goals, economic situations, or requirements.