Bitcoin eyes $50,000 as more institutional investors adopt cryptocurrency.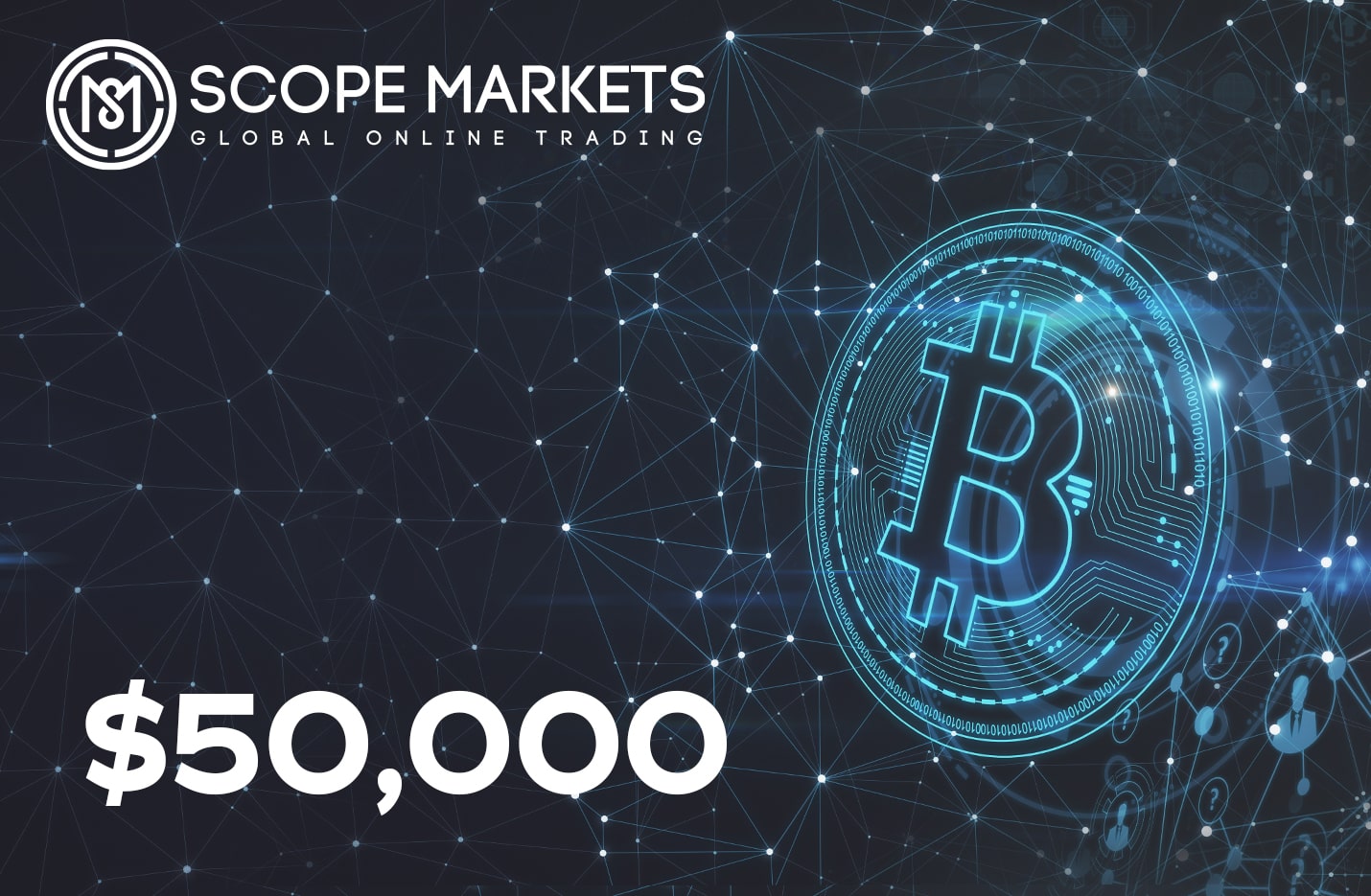 On Sunday, February 14th 2021, Bitcoin was within touching distance of $50,000 as anticipated in January after successive rallies to the upside.
Key points
Bitcoin price drops to $45,686 as investors take profits.
More financial firms are willing to adopt cryptocurrency as an asset.
Other digital currencies continue to appreciate on Bitcoin's success.
Bitcoin appears to be on an endless bullish streak as price was just $700 short from getting to $50,000 on Sunday February 14th, before dropping to $45,686 as investors cashed in on interest towards the digital asset. Bitcoin has appreciated up to 70% percent this year and has continued to attract interest from top financial firms and notable figures.
Last week, Tesla announced it had purchased $1.5 billion in bitcoin and will also accept the digital currency as a mode of payment, Mastercard has also pledged to support cyptocurrency on their platform. This has seen price of bitcoin surge astronomically that it has started to attract the interest of financial firms who are seeing it as an asset to own and to also use the technology as a form of payment.
Bank of New York Mellon, said it has created a new unit to help clients acquire and trade digital assets, JP Morgan and Morgan Stanley are considering having a stake in digital assets while China has launched its own Central Bank digital currency called e-yuan.
Ethereum which is the second-largest cryptocurrency has leveraged on bitcoin's fame and is currently trading at $1,783 after starting the year at $888. Dogecoin which was developed in 2013 has been in the news lately after high notable figures like Elon Musk and Snoop Dogg backed the cryptocurrency on Twitter. This has caused retail investors to pump Dogecoin's price that it got suspended by Robinhood, a famous trading app as price went up 1000% after Elon Musk posted a tweet showing his support for the digital currency. However, Dogecoin's rally came to a halt on Sunday and has seen price drop 20% from its record high on February 7th after concerns where made oversupply limits as it is noted that the digital currency can be mined at any time in hundreds or thousands unlike Bitcoin which has a limited supply of only 21 million that will ever exist.
Technical levels to look out for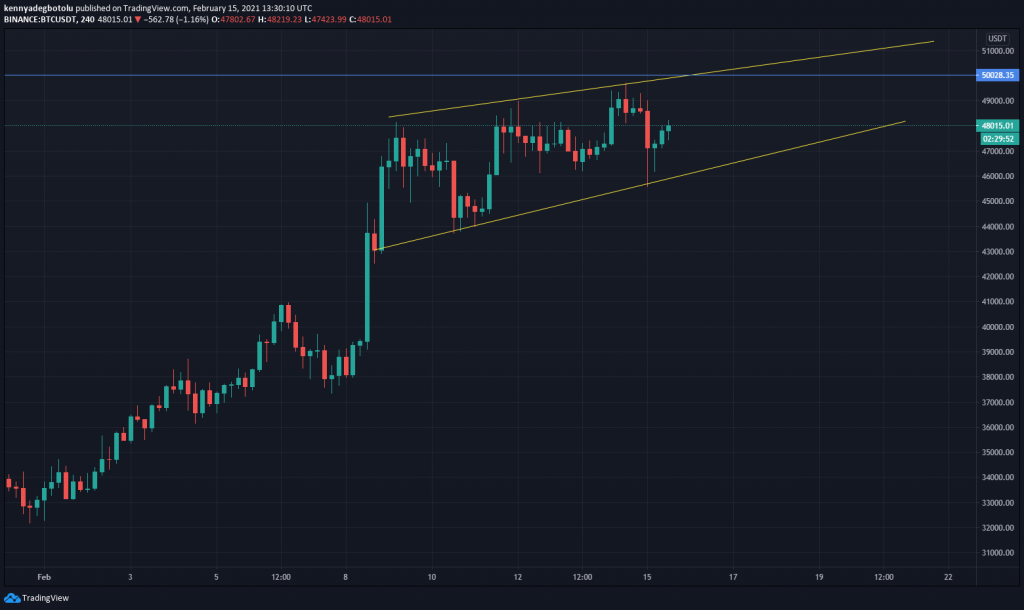 Bitcoin is currently reviving its bullish interest after rebounding from $45,600 price region which is supported within a rising wedge on the 4 hour chart. With more adoption of the digital asset by Financial Institutions, $50,000 price zone should be just a few hours away considering how volatile the asset can be on positive remarks. According to some analyst, they expect price to hit $500k should more interest be shown in the digital asset as the new Gold. Traders can take advantage of the bullish momentum should price break above $50,000. With no resistance in sight, traders can actually play around Psychological price levels for shorts.
Adegbotolu Kehinde Erastus
Research & Markets Analyst
Scope Markets
---
Disclaimer: This material is a marketing communication and shall not in any case be construed as an investment advice, investment recommendation or presentation of an investment strategy. The marketing communication is prepared without taking into consideration the individual investors personal circumstances, investment experience or current financial situation. Any information contained therein in regardsto past performance or future forecasts does not constitute a reliable indicator of future performance, as circumstances may change over time. Scope Markets shall not accept any responsibility for any losses of investors due to the use and the content of the abovementioned information. Please note that forex trading and trading in other leveraged products involves a significant level of risk and is not suitable for all investors.