Bitcoin Surges 57.7% in 2021 amid $1.5B Tesla Endorsement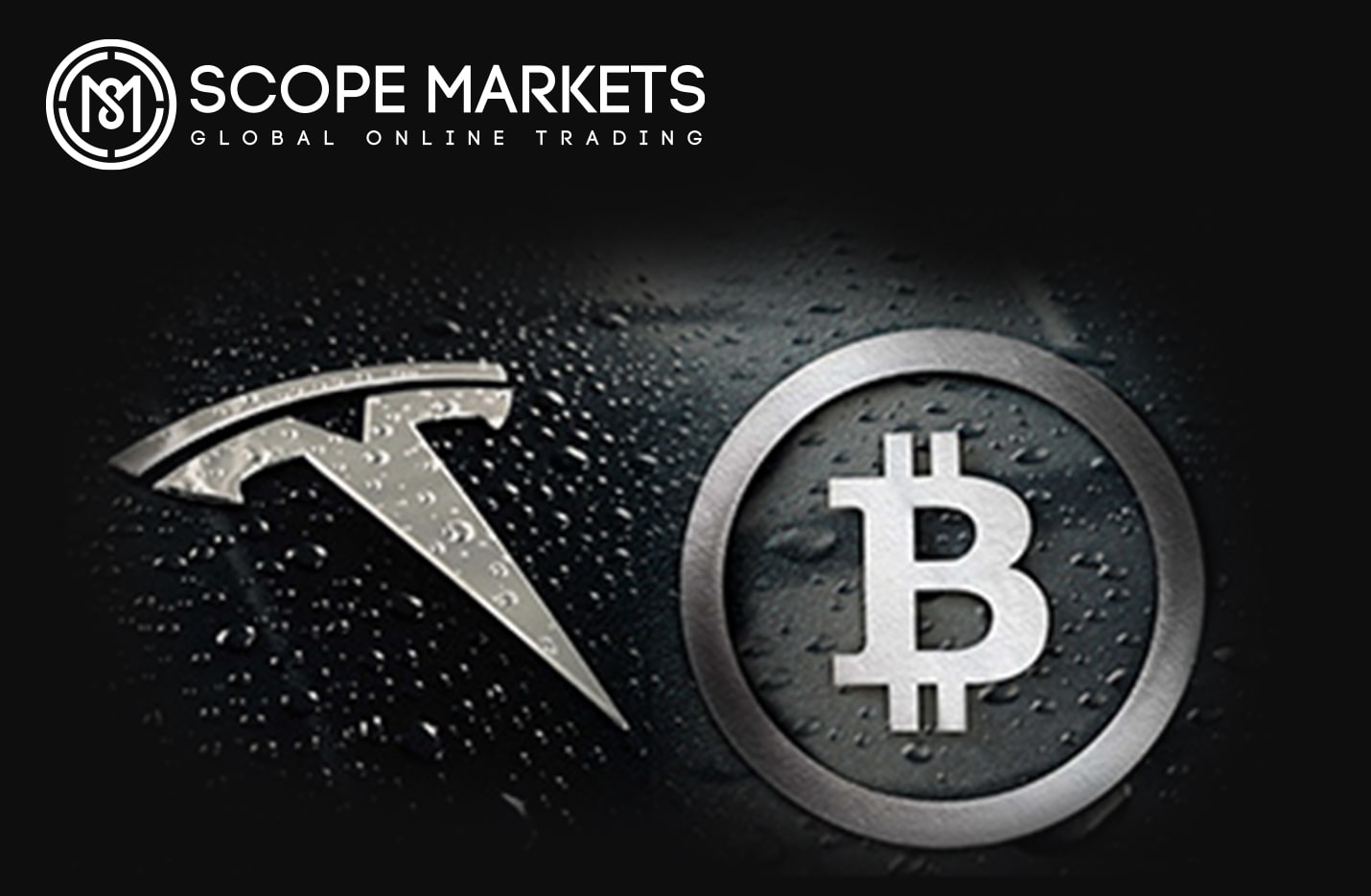 Elon Musk has been supporting cryptocurrency adoption for the past couple of years. However, in 2021, he has become more aggressive in making clear of his intentions. On January 29th, he changed his Twitter profile Bio to #Bitcoin. This caused a 20% surge in Bitcoin price.
Key Takeaways
Tesla's purchase of Bitcoin might lead other corporates to buy Bitcoin.
Quantitative easing programs by central banks are supporting Bitcoin surge as investors make an inflation hedge in the cryptocurrency.
Companies are increasingly converting their reserve assets into Bitcoin which signals an increased confidence and utility into the cryptocurrency

On Monday 8th February, Elon Musk's Tesla reported that it had invested $1.5 billion in Bitcoin and that it will be looking to accept Bitcoin as payment for its products. This made Bitcoin price to surge 20.33% on the same day.

This move by Tesla was supported by Stefan George, co-founder, and CTO at Gnosis, citing that the move will speedup integration between Bitcoin and mainstream business practice. More corporates are expected to follow Tesla in purchasing Bitcoin as well as accepting Bitcoin as payment for their products. For instance, it is possible to purchase Amazon products using Bitcoin through a third-party service named Purse.
Paul Tudor Jones, Tudor Investment Corporation founder, mentioned that Bitcoin is seemingly the best inflation hedge amid excessive QE from the FED. He disclosed that over 2% of his assets are invested in Bitcoin and that he expects the rally to continue.
On Monday, Bill Miller's Miller Opportunity Trust, disclosed that they are looking to invest over $400 in Grayscale Bitcoin Trust (GBTC), in a move that will give the fund a 15% exposure to Bitcoin. This is a boost for other investment management firms especially considering that Miller Opportunity Trust performs better than 98% of its peers.
Between July and December 2020, the average institutional investment in the world's largest crypto fund surged from $2.9B to $6.8B. This was mainly attributed to Bitcoin outperforming other financial assets as well as the FED stimulus programs that are increasing inflationary pressures on the dollar. Other stimulus programs in the EU are also discouraging investors from holding onto the Euro thereby stimulating demand for Bitcoin.
Ray Dalio, founder and CIO of Bridgewater Associates, a renown critic of cryptocurrencies, iterated that his firm is considering Bitcoin as an alternative store of value based on its 10-year market dominance and solid unhackable blockchain technology. Bridgewater Associates is the world's largest hedge fund. If this company buys Bitcoin, it may be a big boost for other companies to participate.
Fidelity Digital Assets President Tom Jessop also expressed optimist in Bitcoin growth citing Trump era's regulations that supported the digital coin. He mentioned that there is a bright hope that the Biden administration might pass regulations supporting further integration of cryptocurrencies into the mainstream economy.
Even though Janet Yellen, US treasury secretary, recent comments seem to be against cryptocurrency adoption based on crypto crime, a recent report by Chainalysis indicated that crypto-related crime had fallen to 0.34% of all crypto transactions in 2020.
With the world biggest hedge fund (Bridgewater Associates), world's richest man (Elon Musk), and arguably one of the worlds best performing companies (Tesla) supporting Bitcoin, do you think the world will follow?
Rufas Kamau
Research & Markets Analyst
Scope Markets
---
Disclaimer: The article above does not represent investment advice or an investment proposal and should not be acknowledged as so. The information beforehand does not constitute an encouragement to trade, and it does not warrant or foretell the future performance of the markets. The investor remains singly responsible for the risk of their conclusions. The analysis and remark displayed do not involve any consideration of your particular investment goals, economic situations, or requirements.