New Zealand dollar in focus ahead of RBNZ conference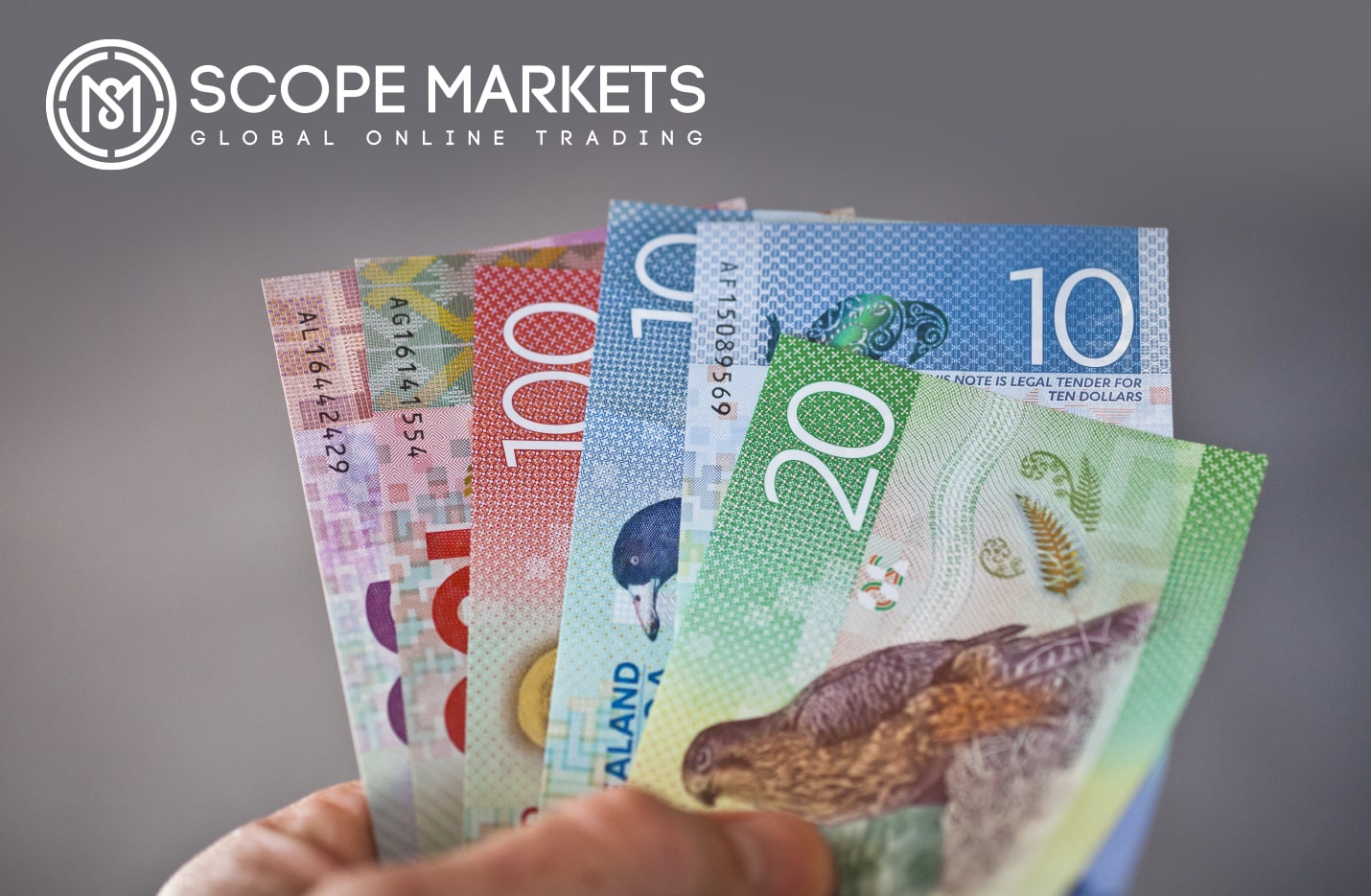 Key points
RBNZ likely to keep rates unchanged at 0.25%
No policy changes are expected
NZD/USD printing bullish momentum
The Reserve Bank of New Zealand (RBNZ) will be announcing its rate statement on Wednesday 24th 2021. It is expected that the Central Bank will keep rates at 0.25% and also policies are to remain unchanged.
New Zealand were quick to apply strict lockdown measures, tight boarder control during the coronavirus outbreak in 2020. This move has impacted positively on the economy and has cited the country for steady growth.
Unemployment rate fell to 4.9% against an expectation of 5.6% in the last quarter of 2020, indicating a healthy labour force, Export has boomed with China being its top trade partner, Inflation and consumer price growth have progressed towards RBNZ projections. This has strengthened the New Zealand dollar against all currencies especially the US dollar. With much progress in the economy the Central Bank is likely to adopt a dovish tone on the economic outlook.
Risk sentiments on the kiwi will be on further economic projections from RBNZ, mass vaccination and stimulus expectations.
NZD/USD technical outlook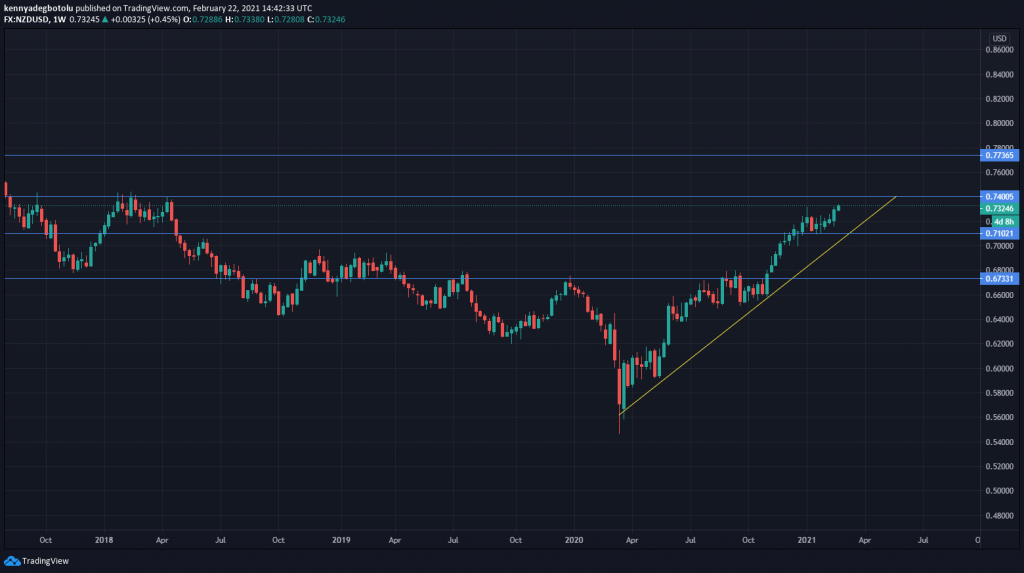 Looking at the chart, NZD/USD has held a steady upward momentum since price broke out of 0.67331 resistance level now aiming to test the near term resistance level at 0.74500 on the weekly time frame. Should the Central Bank sound hawkish on the economic outlook this Wednesday and a weak US dollar, it is likely price will push through 0.74500 resistance. Traders may take advantage of the impending break out and ride all the way to the next level at 0.77365 which was the resistance of April 2015. However, should buyers fail to overcome the near term resistance, we might see price fall to 0.71020 support level which might rekindle buying interest.
Adegbotolu Kehinde Erastus
Research & Markets Analyst
Scope Markets
---
Disclaimer: The article above does not represent investment advice or an investment proposal and should not be acknowledged as so. The information beforehand does not constitute an encouragement to trade, and it does not warrant or foretell the future performance of the markets. The investor remains singly responsible for the risk of their conclusions. The analysis and remark displayed do not involve any consideration of your particular investment goals, economic situations, or requirements.