Oil rises above $60 as Texas winter storm forces refineries to shut down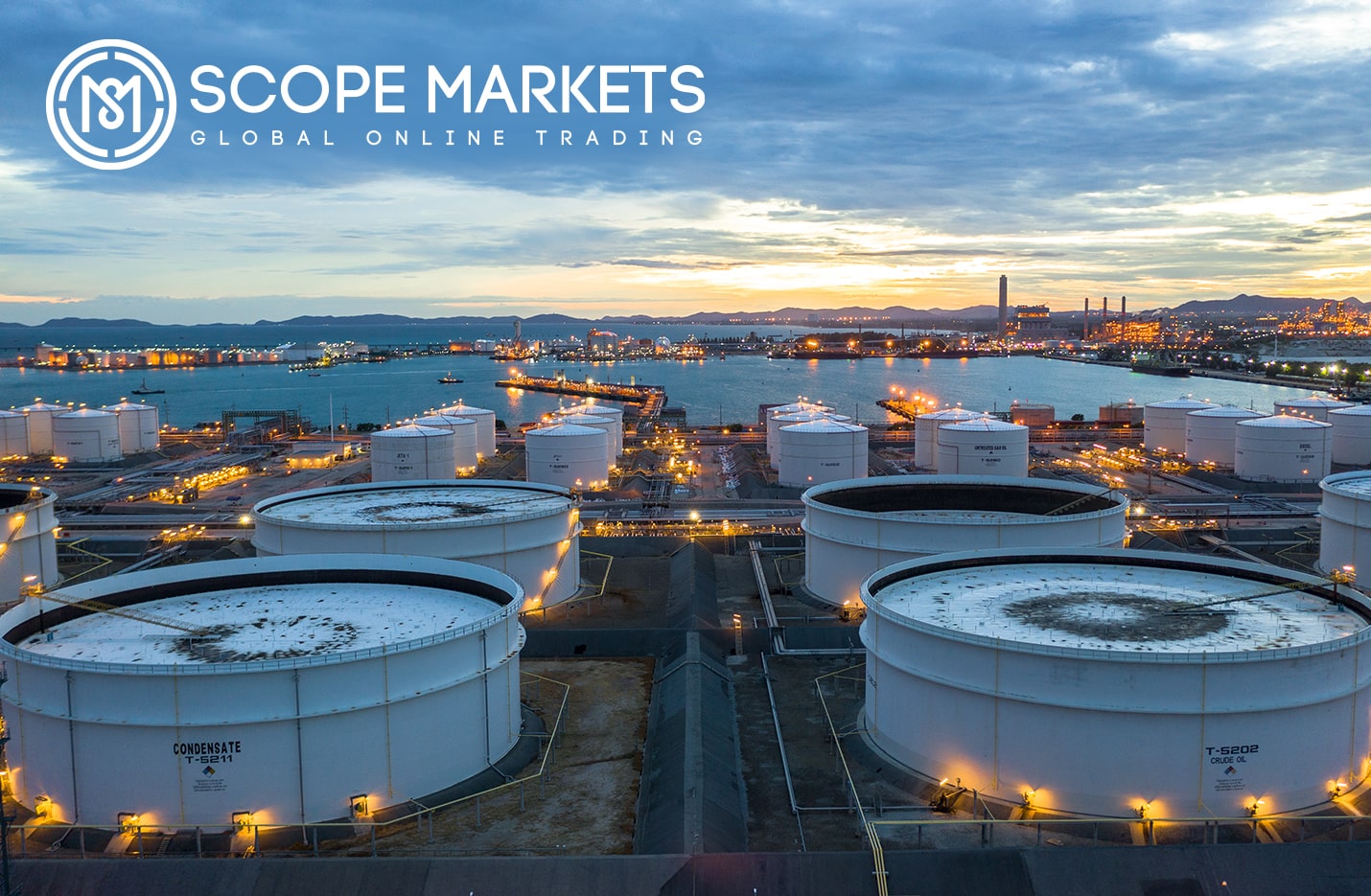 Key points
Texas winter storms clamps down on crude oil supplies, sending price above $60 pb (per barrel)
Refineries have been shut due to bad weather conditions
Millions of people are without power supply as the winter storm collapses power generation
In what is described as an extreme weather condition in the state of Texas, the energy market has experienced prices surge to the upside.
WTI was trading above $60 per barrel on Monday, the highest level in 12 months as oil output dropped due to refineries shutting down their facilities as a result of extremely low temperatures causing oil supplies to freeze. The weather conditions are likely to last for a few days according to weather forecast and this could probably add more momentum to the already rising prices. With the dollar that is still very much weak and supply cuts being implemented by OPEC which have already been a contributing factor to the sudden increase in demand for oil, then it is okay to think of price getting to $70 per barrel.
Power supply has also been affected by the deep freeze as turbines and windmills have all been frozen out leaving electricity providers to enforce rotating blackouts, putting about 2 million people in the dark.
Technical levels to look out for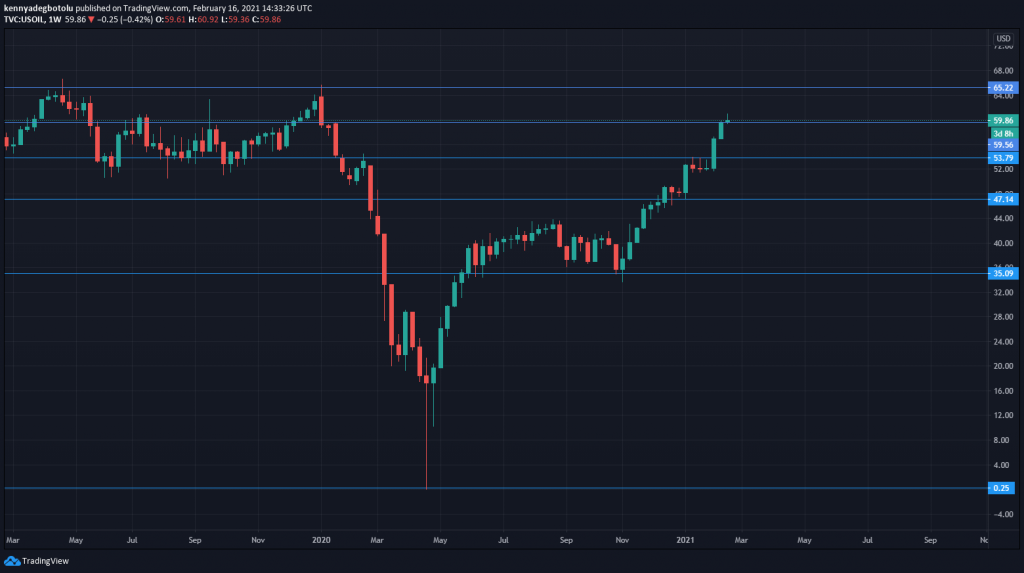 From the chart we can see that oil price has continued to post gains from the last few weeks due to rising demand and limited supply. Currently price is aiming at $65.22 resistance level which was the high of January 2020. Should oil bulls convincingly overcome $60 price level then traders can take advantage of the bullish momentum and ride on till the next resistance level in sight. However, any bearish scenario pushing price below $60 could see a drop towards $53.79 support zone which was a breakout from a 3 week consolidation.
Adegbotolu Kehinde Erastus
Research & Markets Analyst
Scope Markets
---
Disclaimer: The article above does not represent investment advice or an investment proposal and should not be acknowledged as so. The information beforehand does not constitute an encouragement to trade, and it does not warrant or foretell the future performance of the markets. The investor remains singly responsible for the risk of their conclusions. The analysis and remark displayed do not involve any consideration of your particular investment goals, economic situations, or requirements.