U.S ADP Employment Change Figures to Set the Tone of U.S Markets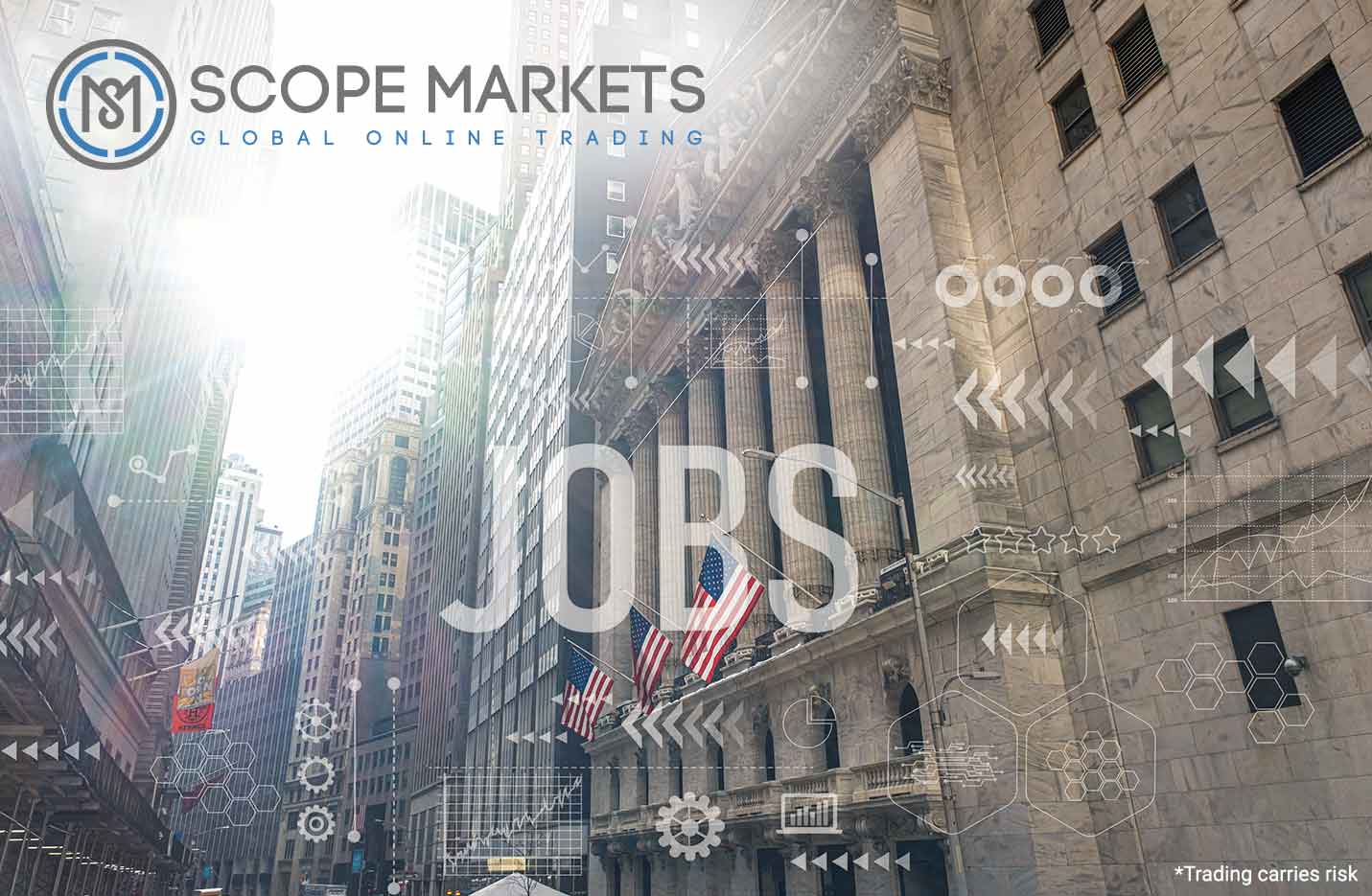 Key points
U.S ADP employment report to be released today
Data is expected to show a positive outlook of the labor market
Technical analysis outlook
U.S ADP employment change report to weigh on the U.S dollar movement
The U.S markets and especially the U.S dollar will face volatility today ahead of the important U.S ADP employment report due out today. The U.S dollar has now hit the 14-month high and could be looking for more support from the economic data, providing insight into the labor markets ahead of the NFP numbers.
The U.S ADP employment data will provide information on the number of private jobs that were added in March. The data will show details of private businesses ' performance as vaccination rollout, the U.S stimulus package, and reopening of the economy that has seen the weekly jobless rate declining to its lowest level in a year.
We expect the data to show that private businesses have added 550,000 jobs in March. The figures are motivated by the injection of the U.S stimulus and the vaccination progress that allows the economy to reopen and many private companies opening their doors for new workers. The data will show a positive outlook for recovery in the labor markets ahead of NFP figures.
Technical analysis outlook
The U.S dollar index lost momentum in the early trading session as traders' lookout for a reaction from the ADP employment figures. We expect the data to show a big jump in numbers as economic recovery takes place, which could be key to the U.S dollar upside movement.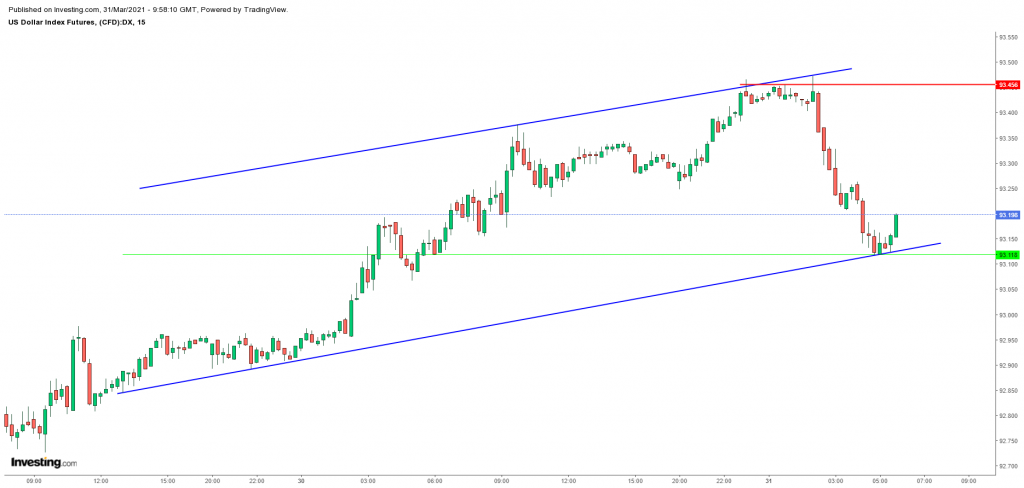 Technically, the bearish movers made an attempt to break through $93,11, and the attempt failed, with the price failing making its way up to test the key resistance level at $93,45. A sustained move above the resistance level could signal the buyer's presence in the market.
---
Disclaimer: The article above does not represent investment advice or an investment proposal and should not be acknowledged as so. The information beforehand does not constitute an encouragement to trade, and it does not warrant or foretell the future performance of the markets. The investor remains singly responsible for the risk of their conclusions. The analysis and remark displayed do not involve any consideration of your particular investment goals, economic situations, or requirements.