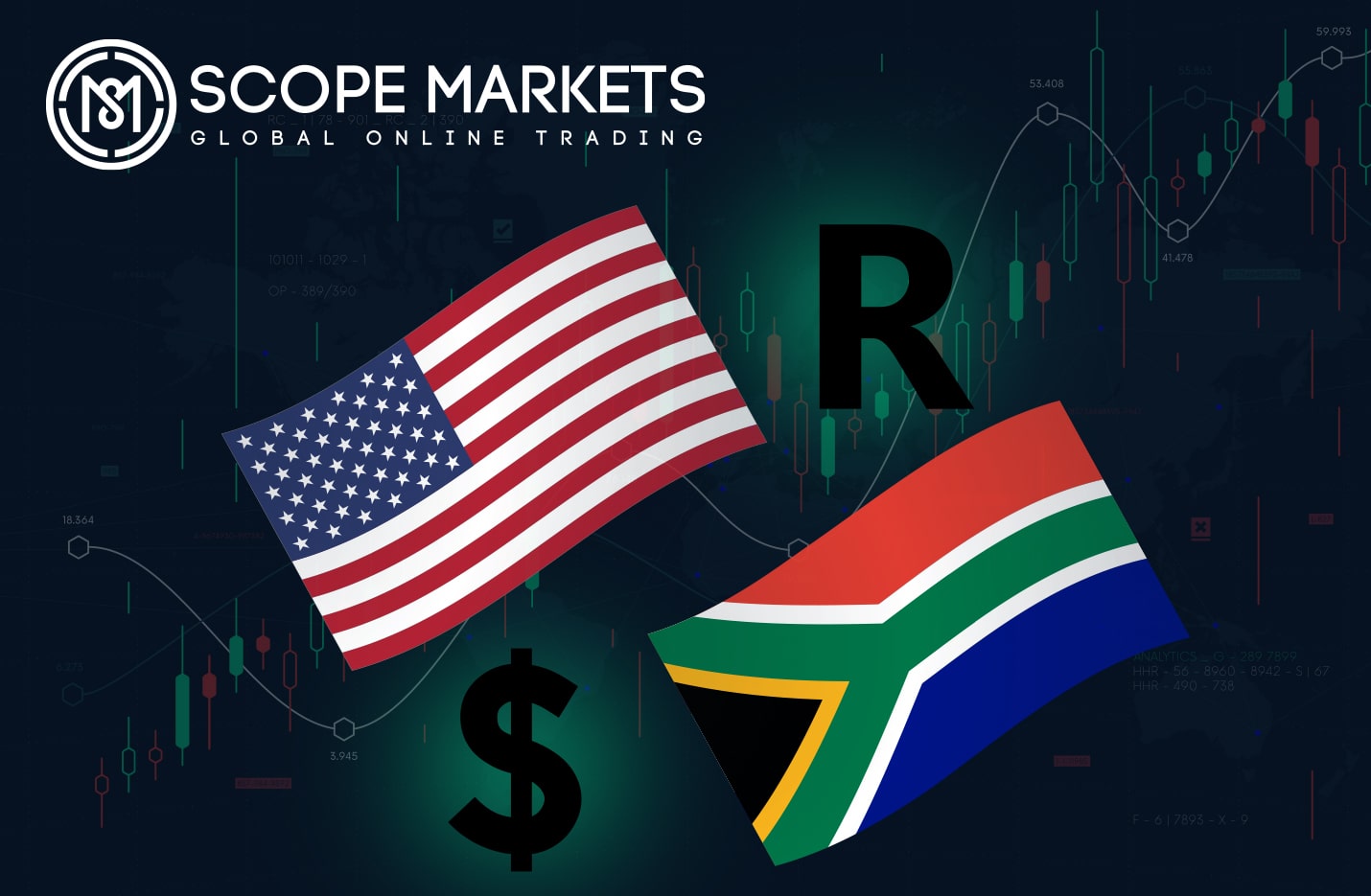 USDZAR outlook
Key points
USD will look to bounce in March against the Rand
The market has been in a consolidative mode
Technical analysis outlook
USD look set to bounce back in March against the South African Rand
The month of March will be about the U.S Dollar fighting to bounce back against the rand. In February the pair the USDZAR has been moving in a consolidative mode between 14,50 and 15,16 ZAR level with the market failing to give long term trend direction. The influence of the movement was due to the Dollar index that has been on a consolidation mode between the level of $89 and $91 since December 2020. The U.S Dollar currency has failed to breach either the support or resistance level to give clear long-term direction.
The consolidative mode created in the USDZAR has been a zone where the market has created an impulsive spike higher for quite some time. The recent concerns about the interest rate and the rise of bond yields in the U.S bond market that has helped push the Dollar index price to climb. The movement in the bond yields has forced the investors to look for market direction and avoid the currency movement in order to trade the South African Rand.
The rising interest rates in the U.S have forced people to start buying bonds and to buy they use U.S Dollar to buy, giving the U.S Dollar a strong demand against the greenback, especially the South African rand. Also, the concern of global economic growth has a negative as an emerging market.
The USDZAR has failed to break the support level of 14,40 to put the ZAR in a good position for more gains against the U.S Dollar, for a downside movement in the market we need a break below the support level.
The market has already broken out of the resistance trendline. We expect the price to continue upside movement.
In March, the market is going to focus on the US Dollar rallying against the Rand, with the aim to try and break the 15,65 level. The long-term uptrend on the USDZAR is still in focus.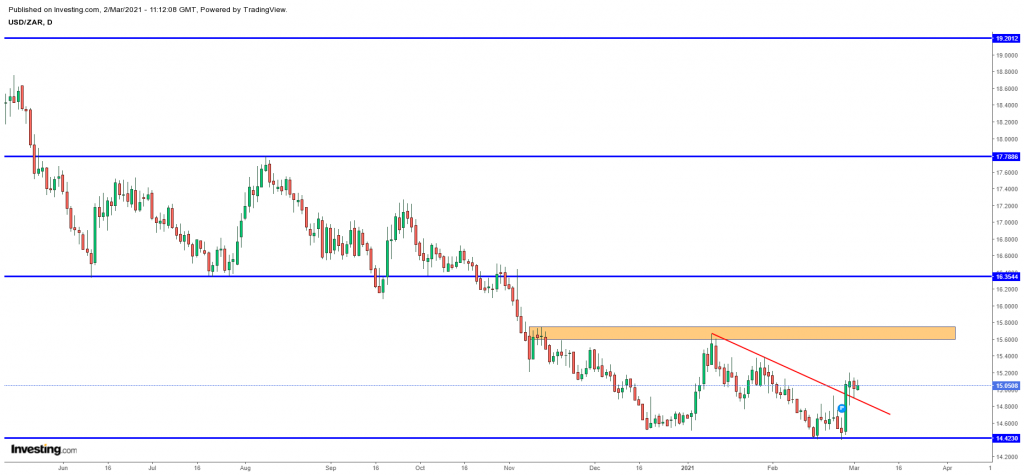 Lulama Msungwa
Research & Markets Analyst
Scope Markets
---
Disclaimer: The article above does not represent investment advice or an investment proposal and should not be acknowledged as so. The information beforehand does not constitute an encouragement to trade, and it does not warrant or foretell the future performance of the markets. The investor remains singly responsible for the risk of their conclusions. The analysis and remark displayed do not involve any consideration of your particular investment goals, economic situations, or requirements.