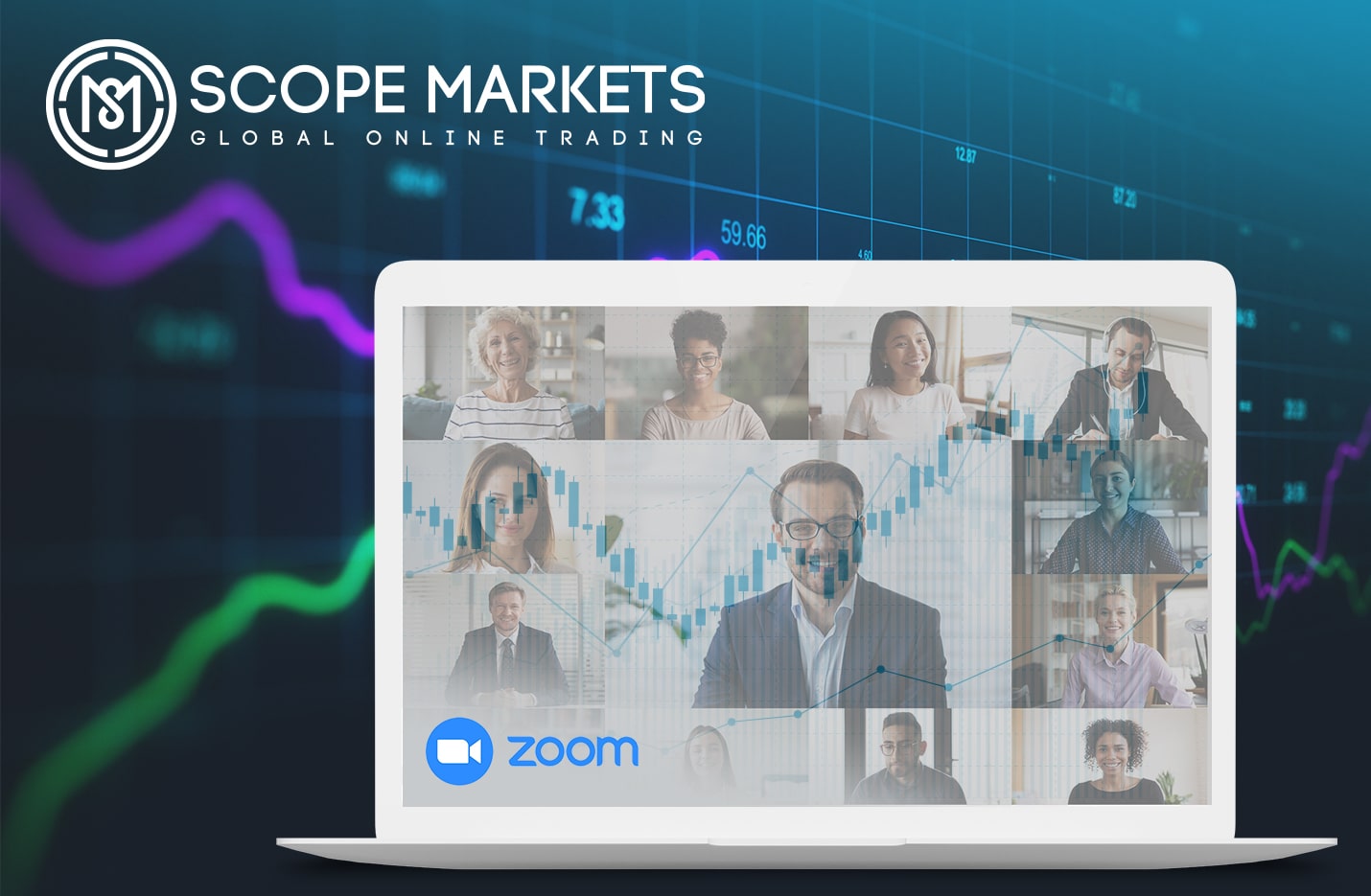 Key Points
Zoom is set to release its booming results after the closing bell
The share price is expected to show an increase of $0,79 per share in the fourth quarter
The stocks traded above the $330 support level on Friday
Zoom to release Q4 results after the closing bell
Zoom video communication is set to release its Q4 earnings later after the U.S markets closing. The company was one of the biggest winners of 2020, share prices rose massively due to the pandemic that has forced many companies to adopt a work-from-home strategy opening a way for use of Zoom video communication to conduct meetings.
The company stock was introduced into the market at the end of 2019, at $36 a share with a valuation 0f $9bn. The biggest concern during the time was the technology was easily replicable, unlike many IPOs, which set aside the company to be the most-watched in the markets. The company has made it this far because some of the competitors such as Webex and Skype were still mediocre during the time.
The company revenues have been great this year, with the Q3 results showing a rise of 367% to $777 million, up from the estimated $694 million and beating up Q2 results of $663.5 million. Looking back at the Q1 results compared to Q3, there is no doubt that Zoom has done very well. The Zoom share price has come off from $70 in January 2020 up to a record of $588 back in October.
Chart outlook
After a massive surge in the share price fueled by the pandemic and work-from-home strategy, investors have cooled off on Zoom stock. The price has since soared after hitting the record high of $588 to trade above the support level at $330. With the market still holding above the strong support level, there is doubt around the stock price as the vaccine rollout and decline in the number of cases could disrupt the work-from-home and schooling-at-home strategies.
Even though we can experience more strength in terms of Zoom stock as the pandemic is still living amongst us. In the long-term run, we can expect a pressured selloff due to reversal in remote working and its tech rival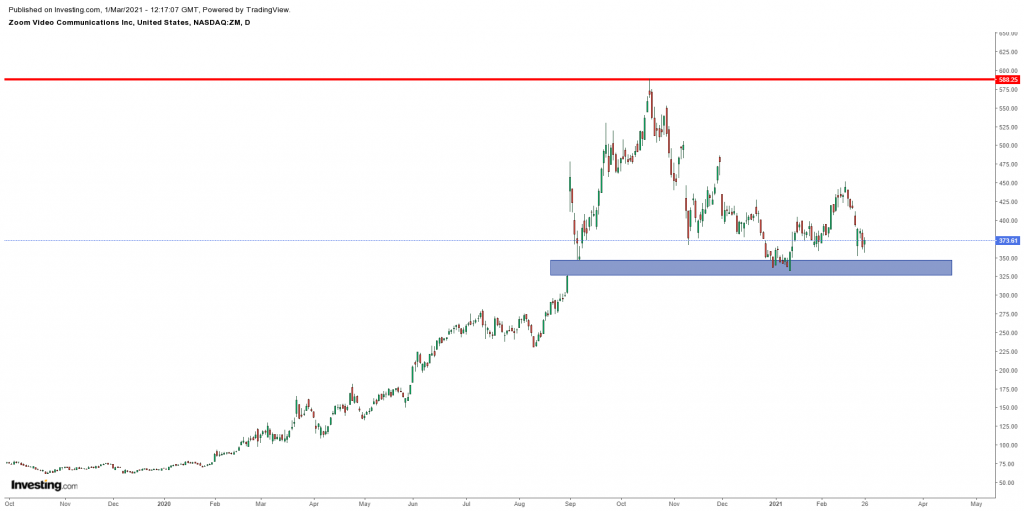 Lulama Msungwa
Research & Markets Analyst
Scope Markets
---
Disclaimer: The article above does not represent investment advice or an investment proposal and should not be acknowledged as so. The information beforehand does not constitute an encouragement to trade, and it does not warrant or foretell the future performance of the markets. The investor remains singly responsible for the risk of their conclusions. The analysis and remark displayed do not involve any consideration of your particular investment goals, economic situations, or requirements.