Canada Unemployment Rate Key to CAD Volatility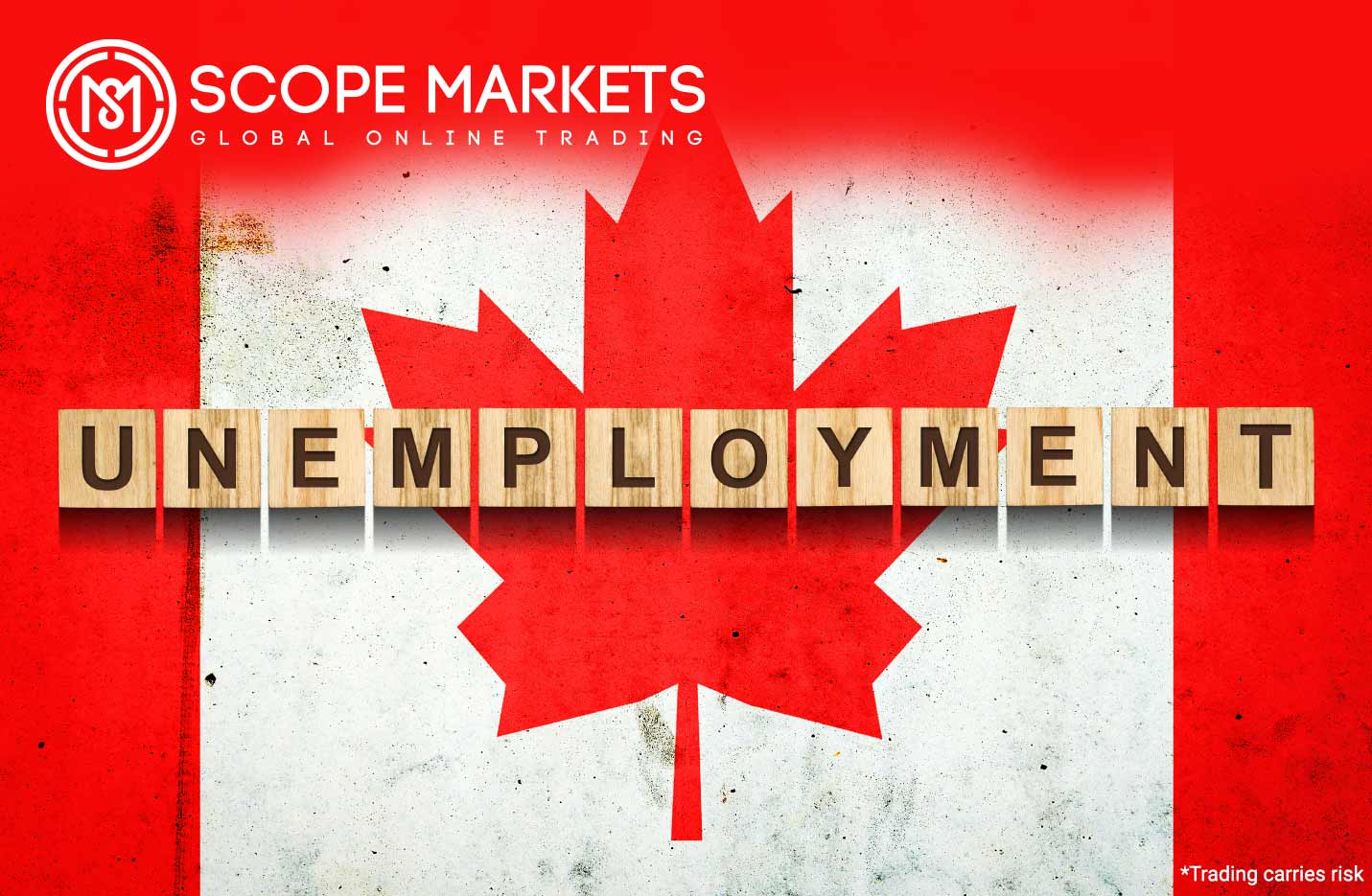 Key points
Canada set to release its jobs report
Investors expect to see some improvement in their labor markets
The Canadian dollar will be looking for direction on the data
Canada unemployment rate to show improvement
Canada unemployment rate will be released today, which measures the labor market strength and Canada's economic recovery from a devastating pandemic that has seen millions of people lose their jobs. The employment data is a key indicator to measure the health of Canada's economy because consumer spending is highly supported by the strength of the employment rate.
Canada unemployment rate is expected to show improvement in the March data, and the expected improved data could have the potential to boost the Canadian Dollar. The February data showed a decrease to 8.2%, showing a slow-paced recovery in the labor market. In March, we expect the data to have improved and shows that the labor market is slightly recovery. March's expectations are that the unemployment rate falls to 8.0% and that statics show an addition of 100,000 jobs in March.
The Canadian dollar will be looking for direction from the jobs report. A stronger than expected jobs data could drive the CDA/JPY to the upside towards the resistance of 88.35. However, should the data show weaker than expected numbers, it could send the Canadian dollar to the downside, and it could result in a test on the support level of 86.50 or a breakout.
Technical outlook
The Yen/Canadian dollar has recently respected the support level for the third time, forming what could be a bullish pennant pattern after a massive rally that saw the pair tested the highest level of October 2018.
Canada unemployment rate could be key to push the CADJPY to a further upside movement. A breakout above the resistance level could send the CAD for more gains.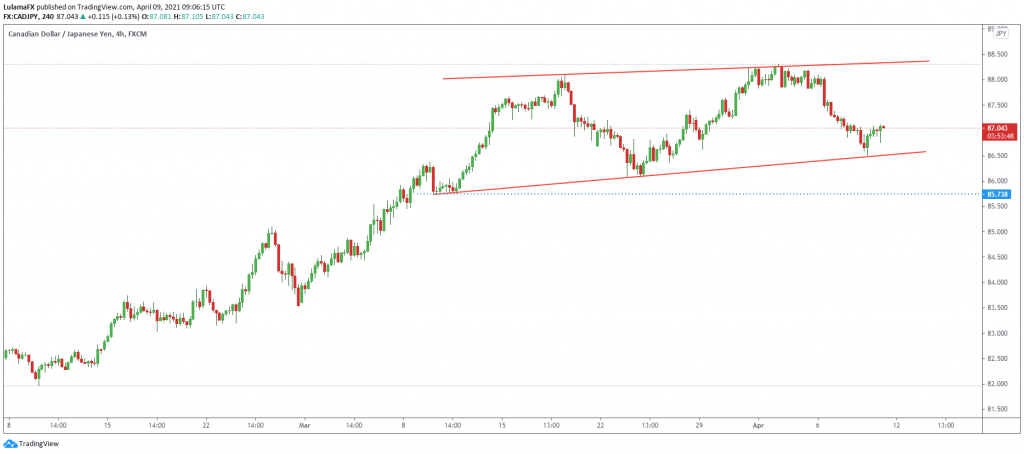 ---
Disclaimer: The article above does not represent investment advice or an investment proposal and should not be acknowledged as so. The information beforehand does not constitute an encouragement to trade, and it does not warrant or foretell the future performance of the markets. The investor remains singly responsible for the risk of their conclusions. The analysis and remark displayed do not involve any consideration of your particular investment goals, economic situations, or requirements.