Citigroup Earnings Report Release for Q1 2021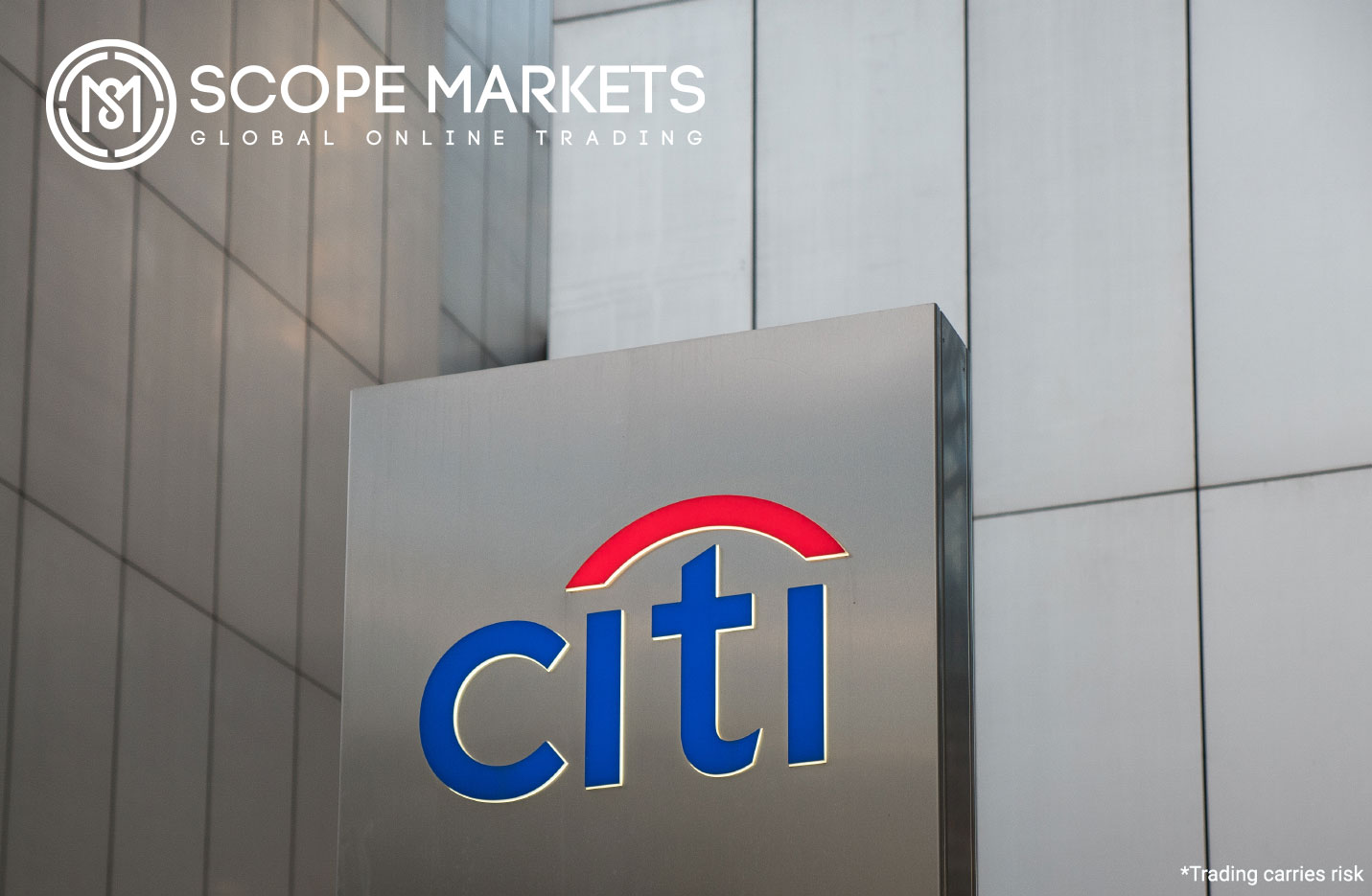 Key points
Citigroup earnings report kicks off on Thursday before the market bell
Citigroup earnings report is traders' focus as the banking sector has been performing well
Analysts consensus to report EPS of $2,60 and the consensus revenue of $18.3 billion
Citigroup stock has gained more than 60% since November 2020 from its lowest level of February 2016
Technical outlook ahead of earnings
Citigroup earnings Q1 will be released before the opening bell on Thursday
Citigroup earnings report will be eyed by investors as the fourth largest bank in the U.S, and the company has a new CEO, Jane Fraser, during the time of earnings. This could be key for the new CEO, also to use her future plan for the company as the economy reopens. Big banks have already started off their earnings season with JPMorgan, and Goldman Sachs have already reported better than expected results, and this is very key to give a clear view of how other banks could have performed in Q1.
The consensus for the Citigroup earnings report is expected to be positive, with the EPS set to be at $2.60, with investors still eyeing the stock price for the back to top $75 by the end of the year as the price looks to get a solid boost from the vaccine rollout, reopening of the economy and Fed key the rates lower. The expected EPS will detail a year-over-year growth of 140% from $1.05 from the Q1 a year ago.
The company revenue consensus is set to be $18.6 billion in the report for Q1, which will show a decline of more than 10% from its previous report. However, analysts are hoping for better data as investment and trading activities could boost the figures. The reopening of the economy and vaccine rollout has been key to the banking sector. The stock price for Citigroup has been at an excellent movement in the past 4 months, gaining more than 60% to date.
Technical outlook
Citigroup's stock price traded around $72 on Wednesday. Over the past three months, the share price for the bank is up more than 70%. The positive data from the share movement shows that the shareholders are probably happy ahead of the earnings. With the new CEO, investors will be hoping to hear any remarks from the management.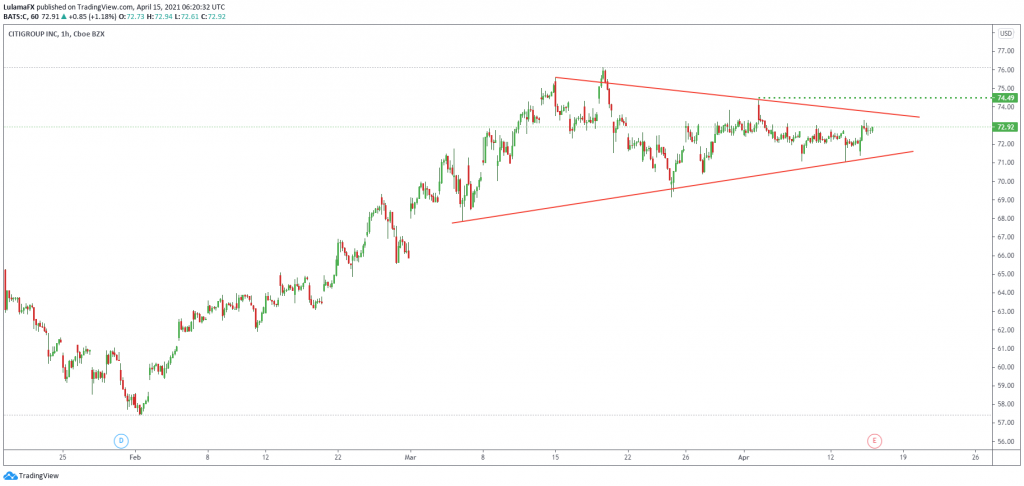 After a strong rally in 2019, the bank stock picked up its movement in February this year, the stock price jumping up more than 5%. The recent trading movement has been neutral and quiet, with the price consolidating within a symmetrical pattern. The investors will be eyeing a push-up ahead of the earnings report.
---
Disclaimer: The article above does not represent investment advice or an investment proposal and should not be acknowledged as so. The information beforehand does not constitute an encouragement to trade, and it does not warrant or foretell the future performance of the markets. The investor remains singly responsible for the risk of their conclusions. The analysis and remark displayed do not involve any consideration of your particular investment goals, economic situations, or requirements.