Oil Prices Take a Tumble on COVID-19 Resurgence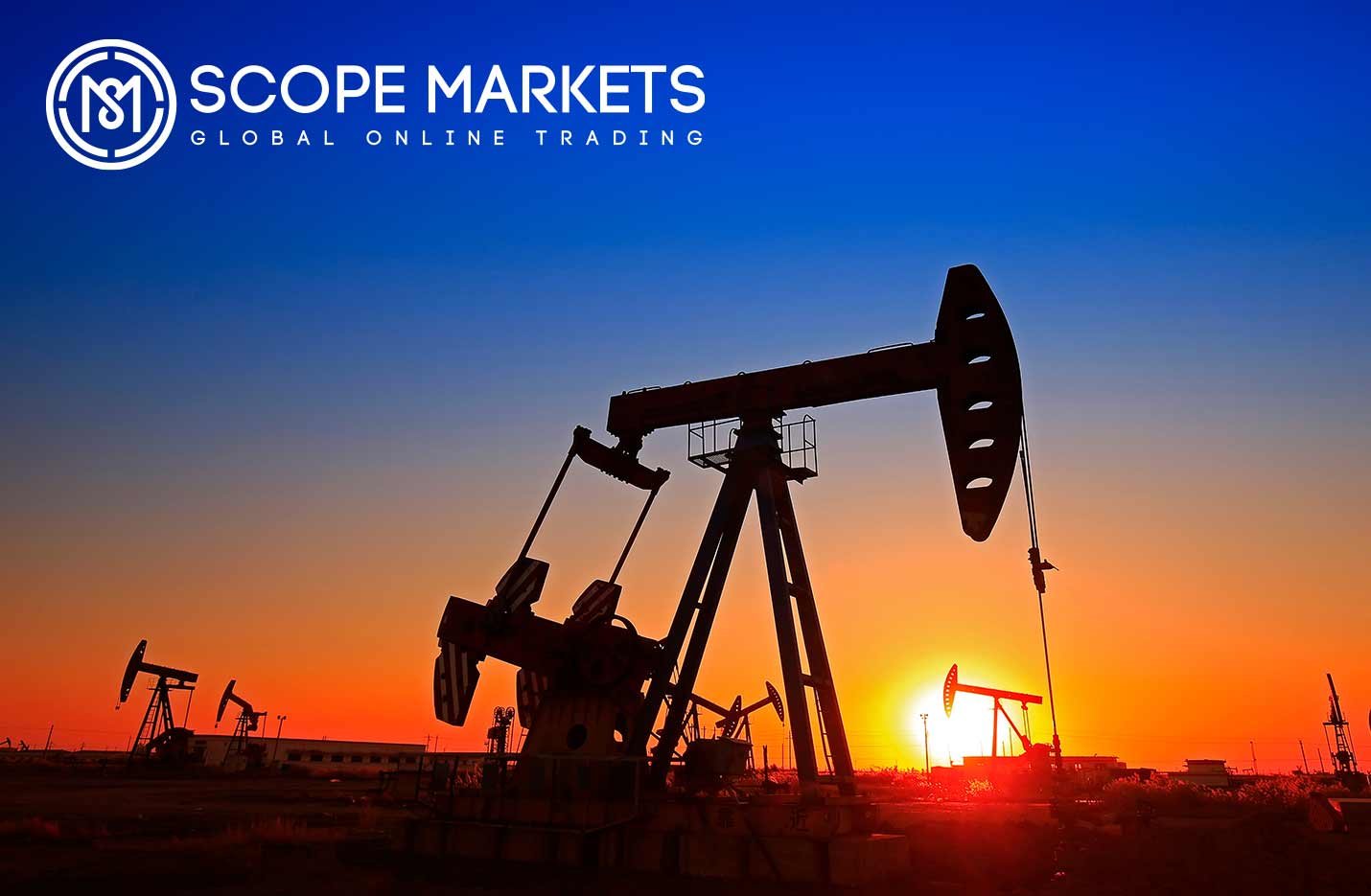 Key points
Covid-19 resurgence takes a shot on oil bulls with oil prices dipping
WTI reacts to $58 pb demand level
Oil prices recorded one of their worst weeks since October 2020. Much of last week saw Crude Oil post losses for 5 straight days over the resurgence of Covid-19 and slow vaccine roll out in Europe. The emergence of a new Covid-19 strain has hit Europe's parts, forcing nations to reimpose lockdowns that have negatively affected oil price. Also, suspension of the Oxford/AstraZeneca vaccine over possible side effects has further complicated issues on the economic recovery of Europe, which has hampered energy demand.
While OPEC+ is still holding out production cut till April 2021, U.S stockpiles have risen, with most refinery already operational after the extreme cold put them out of operations.
West Texas Intermediate (WTI) dropped 6.4%, with price settling at $58 per barrel and Brent Crude fell 6.8%.
Technical outlook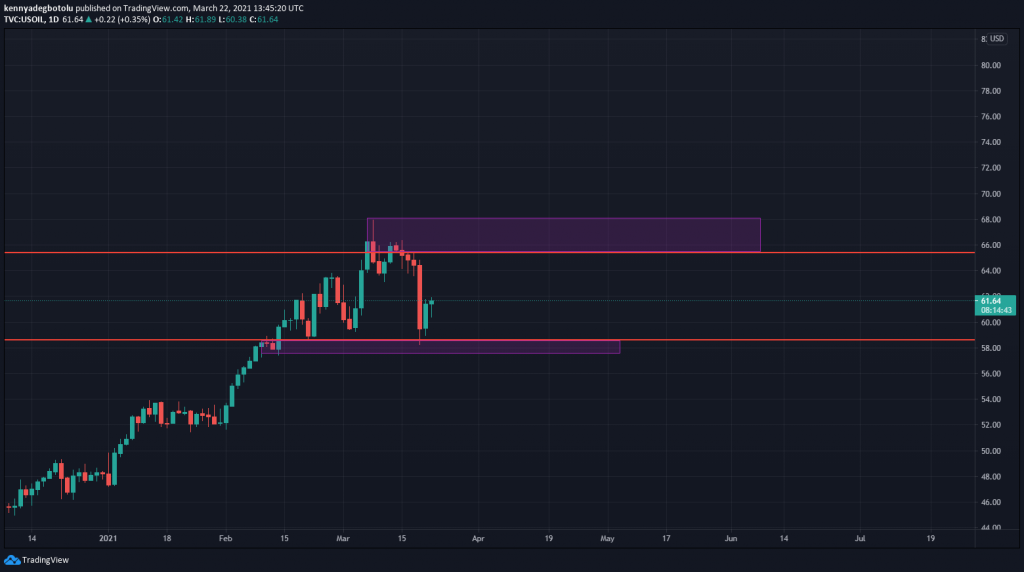 Following the events that are happening in Europe, we saw a sharp sell-off in oil price. US oil prices retreated from their highs at $68 per barrel on the daily time frame after breaking out from the yearly high of $65. Bulls found support at the $58 demand zone and are currently seeking for more buying pressure to take the price back to the supply level of $68. Should the scenario worsen in Europe, which will surely affect energy demand and oil stockpiles continue to increase, the energy sector will likely record more losses in the next coming weeks.
---
Disclaimer: The article above does not represent investment advice or an investment proposal and should not be acknowledged as so. The information beforehand does not constitute an encouragement to trade, and it does not warrant or foretell the future performance of the markets. The investor remains singly responsible for the risk of their conclusions. The analysis and remark displayed do not involve any consideration of your particular investment goals, economic situations, or requirements.