PayPal: One Fintech Stock to Buy and Hold in 2021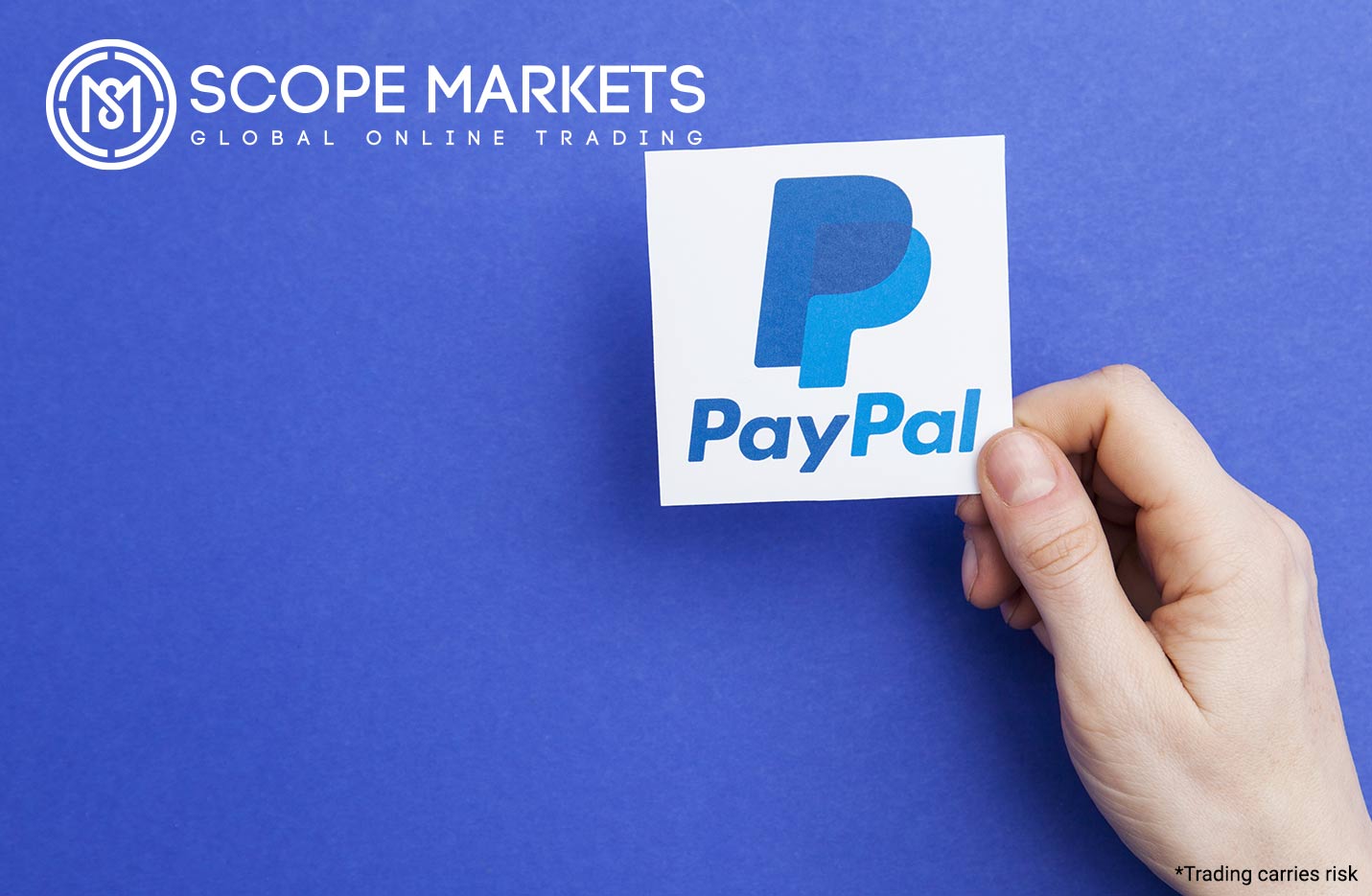 Fintech stock refers to companies that apply technology to the world of finance. Fintech stock businesses include payment processing, online banking, mobile banking, digital lending, cryptocurrency processing, insurance, financial software, financial services, and investing. One stock of this kind is PayPal.
Key points
Fintech stock, PayPal is the undisputed leader in online payment processing.
The company is set to offer cryptocurrency checkout on its platform.
The business aims to become the biggest crypto exchange in the world while giving much-needed utility to cryptocurrencies.
With over 377 million active accounts, as a Fintech stock, PayPal (Nasdaq: PYPL) is the undisputed leader in online payments processing. Dan Schulman, the company's CEO, believes that the firm can expand its active accounts to one billion in the next few years.
On Tuesday, Fintech stock, PayPal, announced that it will allow US consumers to check out their purchases using cryptocurrency holdings in their PayPal wallets. This includes converting Bitcoin, Ether, Bitcoin Cash, and Litecoin to fiat currency. This will significantly boost the use of digital assets in day-to-day e-commerce transactions.
The company announced that its 29 million merchants will have the service available in the coming months. This will make it possible to use your crypto holdings the same way you use your credit/debit card. At the same time, PayPal opens a platform for global users to buy, sell, and hold cryptocurrencies. This will expand cryptocurrency utility, reach, and marketplace.
The penetration rate is expected to be 100% since the merchants will not take the volatility risk. Conversion of cryptocurrencies will happen at execution. If a merchant wants to receive payment in crypto, that option will still be available. PayPal will not charge a transaction fee for checking out with crypto, and each purchase will only accept a single definite coin type.
Technical outlook
After the PayPal announcement, Bitcoin soared 2.17%. Since the beginning of the year, Bitcoin has soared 107%, mainly because of big firms such as Tesla adopting it. Bitcoin is also being used as an inflation hedge to avoid the plummeting dollar. Goldman Sachs and JP Morgan Chase are already considering adding Bitcoin and other digital assets to their portfolios.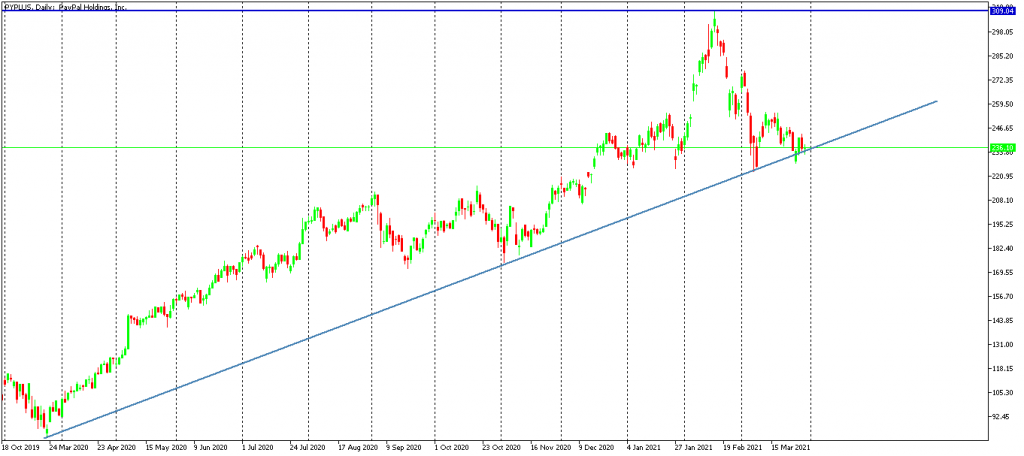 On the charts, PayPal recently bounced off an all-time high of $309.04 in mid-February. It is currently trading on the one-year-long lower trendline, which seems like a premium value area for a bullish entry. It also trades at the 100-day simple moving average, which is usually considered a value area in a bullish trend. The company is currently trading at $236 and is eyeing an average of $309 in 2021 with a high of $375.
---
Disclaimer: The article above does not represent investment advice or an investment proposal and should not be acknowledged as so. The information beforehand does not constitute an encouragement to trade, and it does not warrant or foretell the future performance of the markets. The investor remains singly responsible for the risk of their conclusions. The analysis and remark displayed do not involve any consideration of your particular investment goals, economic situations, or requirements.