Netflix Earnings Report for Q1 2021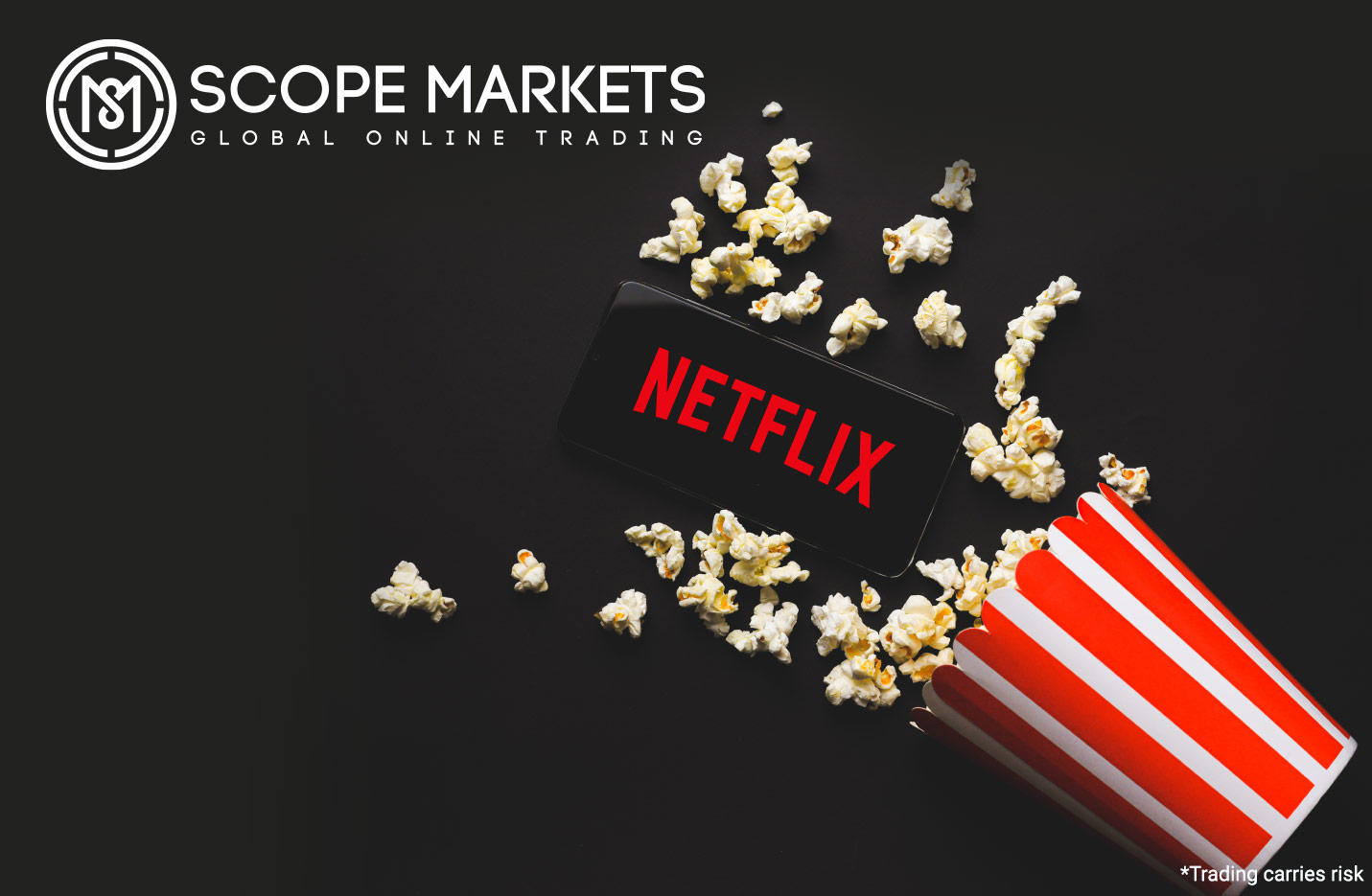 Key points
Netflix earnings report to come out after the closing bell
We do not expect a pick-up in subscribers like a year ago
We expect a consensus of $2.97 per share and revenues of $7.13 Billion
The share price for Netflix has not made a major move since Mid-January 2021
Netflix earnings report for Q1 2021
Netflix earnings report for Q1 will come out after the U.S closing bell on Tuesday. Netflix earnings report for Q4 was a success with a record jump in their subscribers' numbers. The big question ahead of the earnings is whether the company was able to maintain their subscriber's growth in the streaming industry as competition intensifies, companies such as Disney looking to overtake Netflix. Investors will be hoping to get answers to this question in the report when Netflix reports its Q1 results.
Despite growing competition from Disney+, Apple TV+, and HBO Max, Netflix has consistently kept their subscribers on their platform by creating content to keep themselves at the top as the king of streaming. The recent event was the company approach to negotiate a deal with Sony Entertainment that does not only allow Netflix to receive their content sooner than they used to, but also to allow the two companies to jump into a new partnership which has been innovative and has helped the Netflix company to increase their international subscribers. For how long will Netflix enjoy its positive run as the king of streaming?
The answer to the question will come out from the report, and we can expect to hear their plans as the economy reopens, easing lockdowns that were many contributors to their subscriber's pick-up. In the Netflix earnings report for Q1 we expect to see 6 million paid subscribers than the 15million in Q4. This is a sign of the economy reopening and people getting back to normal, opening a room for new activities apart from Netflix.
We expect a consensus of $2.97 per share and revenue of $7.13 billion on Q1 earnings.
A better-than-expected outlook will be positive to pick up the stock price that has been failing to find direction. Investors will be hoping to hear more from the company about their future plans as streaming competition gears up.
Technical outlook
The Netflix stock price hit a record of $593.60 after the company's Q4 earnings, which showed a massive achievement for the company. The stock price failed to sustain its moving above the price level as a day after it went back to trade below the record level.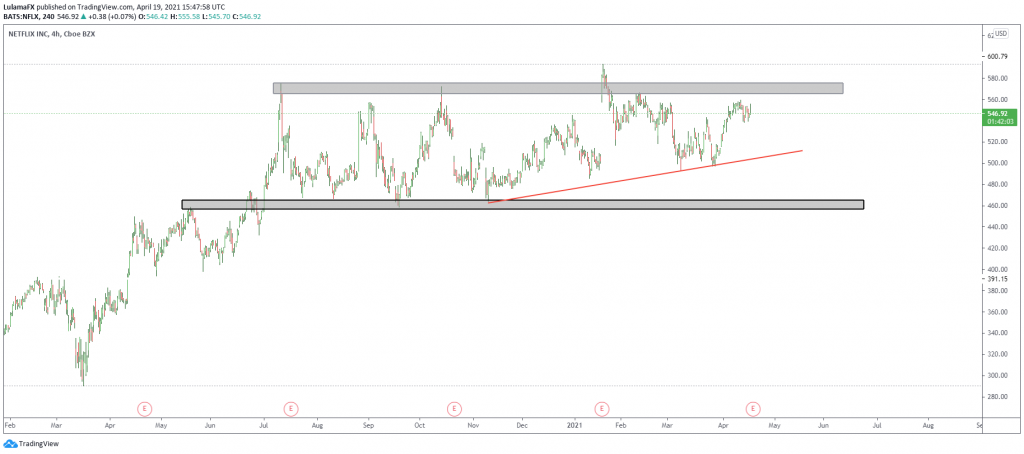 Since January to date, the stock price has remained below the level, consolidating between $575 and $460. Despite good numbers from Q4, the stock price has been struggling to find direction. We can expect the stock price to continue trading within a consolidation despite the expected Q1 report.
---
Disclaimer: The article above does not represent investment advice or an investment proposal and should not be acknowledged as so. The information beforehand does not constitute an encouragement to trade, and it does not warrant or foretell the future performance of the markets. The investor remains singly responsible for the risk of their conclusions. The analysis and remark displayed do not involve any consideration of your particular investment goals, economic situations, or requirements.