Quarter 2 Disney+ surge of 95 million subscribers leads to surprise profit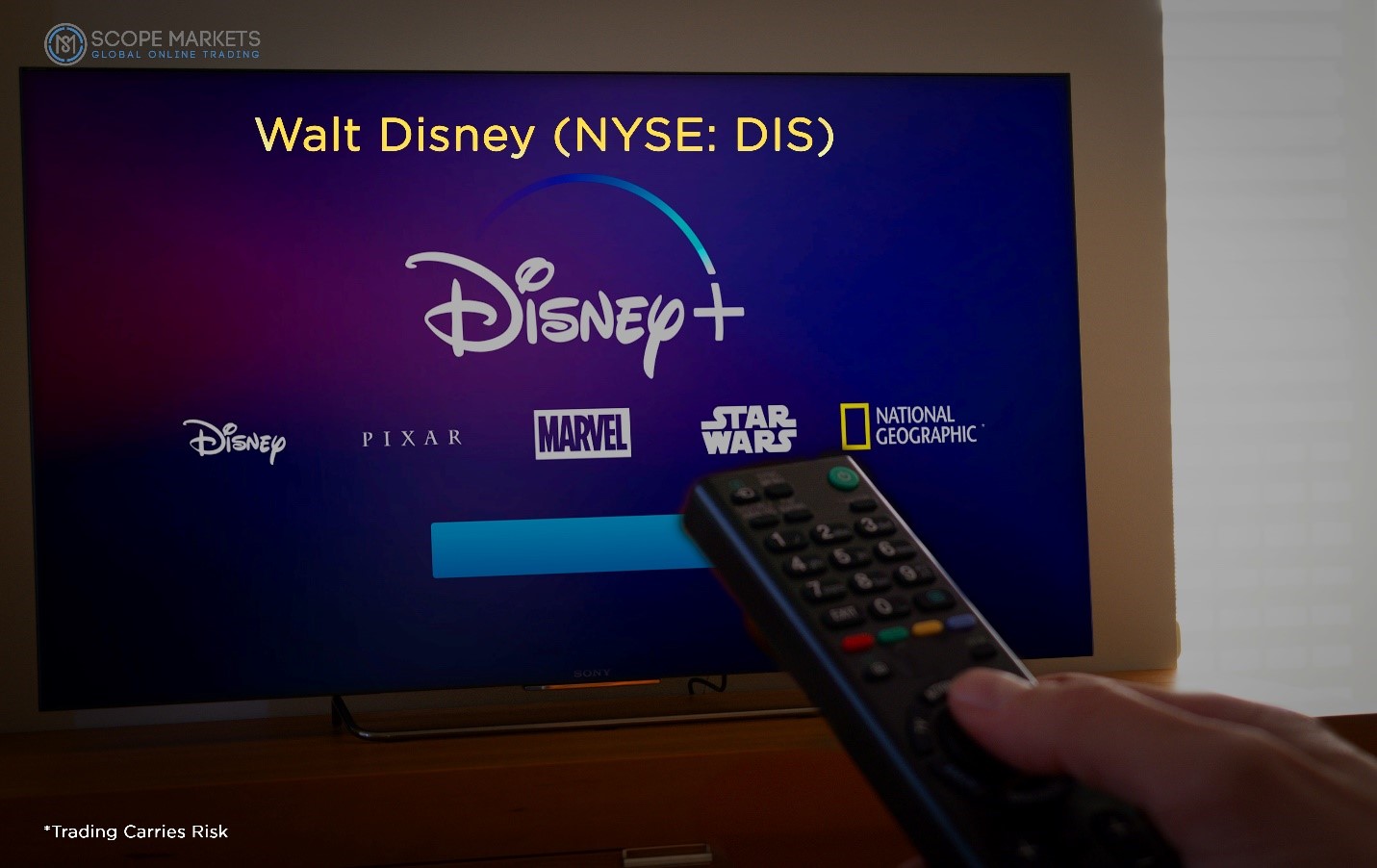 Walt Disney (NYSE: DIS) reported their 2nd quarter earnings report on 11th Feb 2021. They surprised investors with $16.25B in revenue compared to an expected $15.93. Investors expected a $0.41 loss but were surprised with a $0.32 profit in earnings per share.
Key Takeaways
Disney+ new subscriptions growing at a surprising rate leading to surprise profit amid the pandemic.
Disney+ taking a big market share in online video streaming services sector
Walt Disney planning to launch an international online streaming service dubbed Star to command a bigger market share
Due to covid-19 restrictions, the company had been forced to close all its theme parks and cruise ships. However, after the vaccine development, they were allowed to operate some theme parks and cruise ships at reduced capacity. Based on this, investors expected the company to continue making losses.
On 12th November 2019, Disney launched its online streaming service dubbed Disney+. On the reported quarter, Disney experienced the largest revenue growth from its online streaming service Disney+. The company made 95 million additional Disney+ subscribers. This brought the total number of paid Disney+ subscribers to 146 million. ESPN+ and Hulu grew by 12.1 million and 39.4 million subscribers, respectively.
Netflix has a little over 203 million paying subscribers worldwide. With Disney+ hitting over 146 million paying subscriptions in just over a year, it is clear that Disney is taking over the market share. Netflix took a number of years before reaching 100 million paying subscribers. When you combine the online streaming income with theme parks revenue and cruise ships revenue, you realize that Disney has a much bigger potential compared to Netflix.
Biden's aggressive vaccination program is accelerating the potential of Disney reopening all its theme parks and cruise ships. With the US looking to vaccinate over 100 million people by 20th April and full population by September, investors are hopeful that Disney will continue growing. On the earnings call last week, Disney announced that they had offered one of their facilities in Southern California as a vaccination center in support of the fight against covid-19.
On February 23rd, Disney is planning to launch its international entertainment platform dubbed Star. Star is set to be sold in Europe, Canada, Australia, and Asia. Star will feature thousands of hours of movies, 21st Century Fox database of media, and Television programs. It will also be integrated with Disney+ as a sixth brand tile. This is set to expand Disney's market share in direct competition with Netflix.
Disney continues to expand its theme parks across the world. For instance, Marvel-themed land Avengers Campus is set to be completed later this year at Disney California Adventure. The first-ever Zootopia-themed land is under construction at Shanghai Disneyland.
In Wallstreet, Disney has 20 buy ratings, 1 overweight rating, 6 hold ratings, and 0 sell ratings. The average stock target is $202.18 while the current price is about $186.80. The company is up 5.56% year to date and could see further rise as vaccinations continue. The company has beaten earnings expectations in 3 consecutive quarters.
Rufas Kamau
Research & Markets Analyst
Scope Markets
---
Disclaimer: The article above does not represent investment advice or an investment proposal and should not be acknowledged as so. The information beforehand does not constitute an encouragement to trade, and it does not warrant or foretell the future performance of the markets. The investor remains singly responsible for the risk of their conclusions. The analysis and remark displayed do not involve any consideration of your particular investment goals, economic situations, or requirements.